Cat Portraits - Cat Painting in Oil on Canvas
Welcome to Tabatha's cat painting in oil on canvas which was traditionally hand painted by professional cat portrait artist Nicholas Beall. Nicholas worked from his dedicated studio nestled in his woodland garden in Wales, UK. He accepts cat portrait commissions from all over the world and his paintings on canvas adorn the homes in many beautiful countries around the world. We hope that you enjoy viewing the portrait of Tabatha below and reading all about the commission.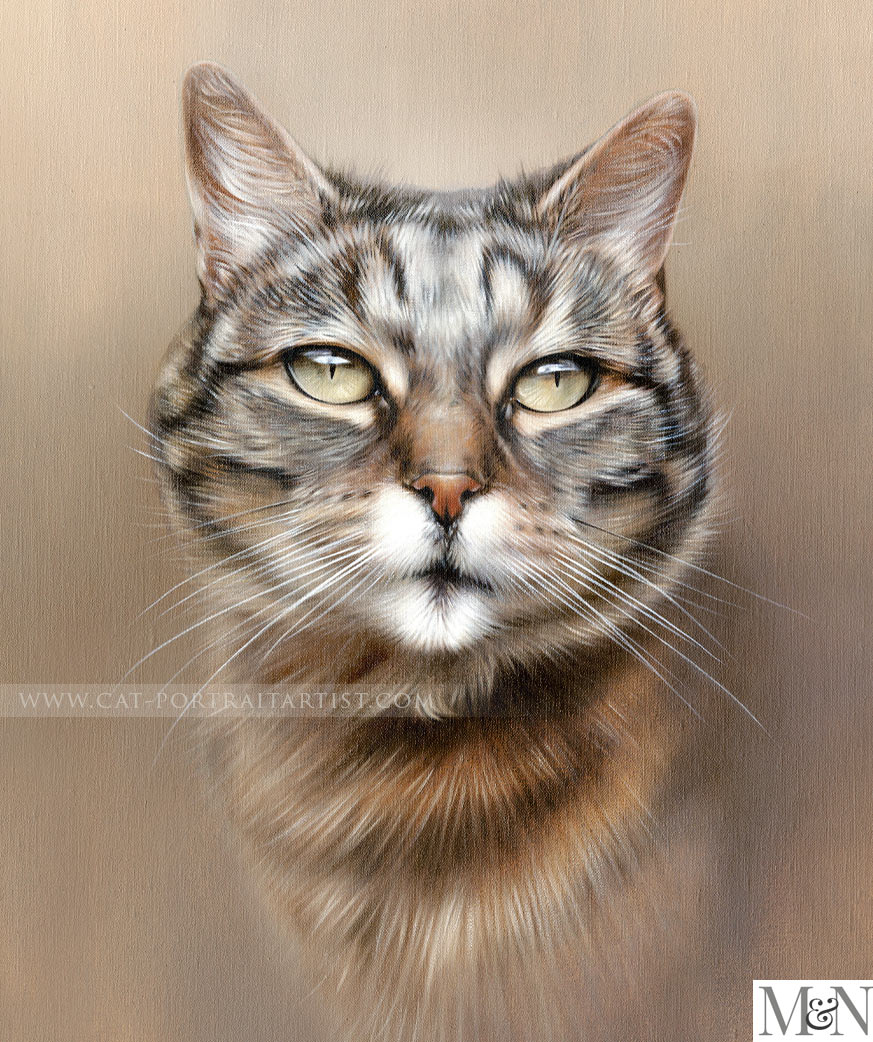 Commission of 'Tabatha' - Cat Painting in Oil on Canvas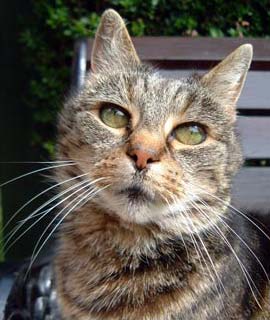 David Clifford, UK, contacted Nicholas in 2013 to ask if he would be able to paint his beautiful cat Tabatha. David sent a CD full of superb photos of Tabatha.
Ideally Nicholas usually paints from one main photo for the pose, however in this instance Nicholas used the chosen facial photo with one for ears and chest to help. Tabatha was painted on Italian Linen Canvas at 18 x 14 size and David was thrilled with the outcome.
Photos of the painting framed can bee seen below, along with photos of the plaque David ordered to accompany the painting.
We love having plaques made for our clients as it really allows the portrait to be personalized and unique. David sent some fantastic emails during and after the process, two of which you can read below.
Happy Client Testimonials
We received a lovely email from David about the painting....
Hi Melanie & Nicholas,
Just to let you know I'm really thrilled about how Tabatha's portrait is coming along. Tabatha is very hard to recreate in oils and Nicholas is doing a fantastic, first rate job, really pleased with the portrait. Well done Nicholas and thanks for all the hard work you put into Tabatha's portrait so far. The portrait is going to look fantastic once completed and framed. If I ever want another portrait of Tabatha done or of another pet Nicholas and Melanie will be the only pet portrait artists I will consider doing the job from now on, their work is outstanding, so beautiful and realistic.
Best Wishes,
David Clifford.

Hi Nicholas,
Many thanks for the truly stunning portrait of Tabatha. Not only have you captured her likeness but you have done so just perfectly, her eyes, ears, whiskers, etc. It looks amazing - you have really done a fantastic job!... Your portrait will have pride of place on the wall in our living room. The portrait is absolutely amazing!! Everyone who has seen it is full of admiration for your skill and the way that you have captured Tabatha's character and features so beautiful - you are incredibly talented!!! Once again thank you very much for the beautiful portrait of Tabatha.... I would have no hesitation in recommending you to anyone who wants a professional, dedicated and talented artist to produce a lasting memory of their pet.
Best Wishes,
David Clifford.
Cat Painting in Oil on Canvas Framed
The oil painting on canvas of Tabatha was framed in an oak style frame and we feel it works really well!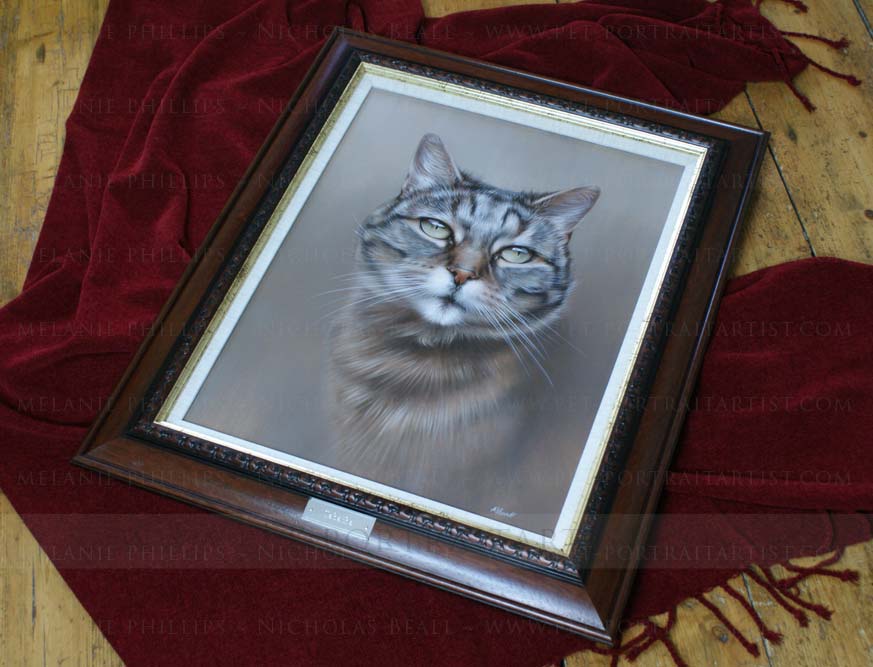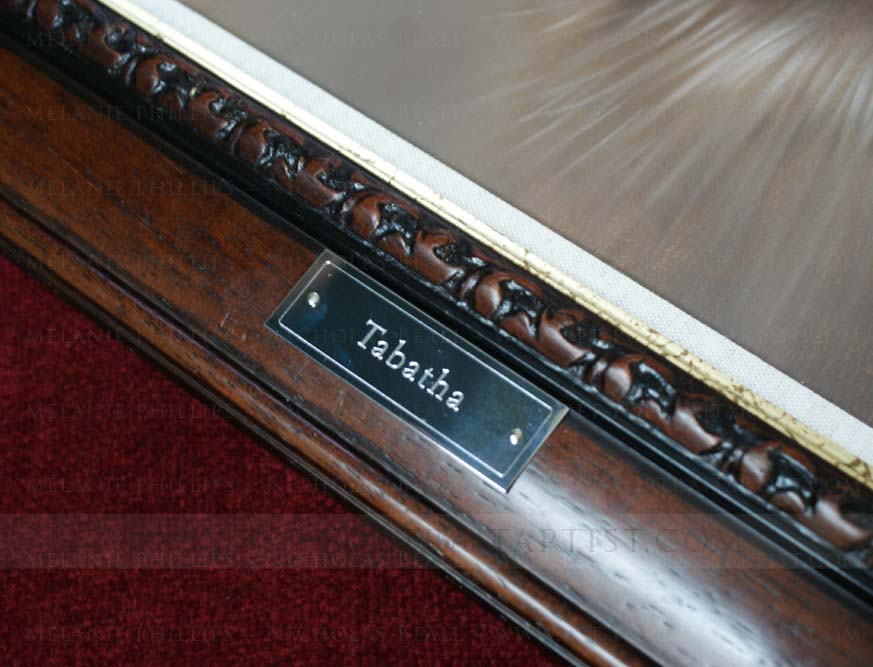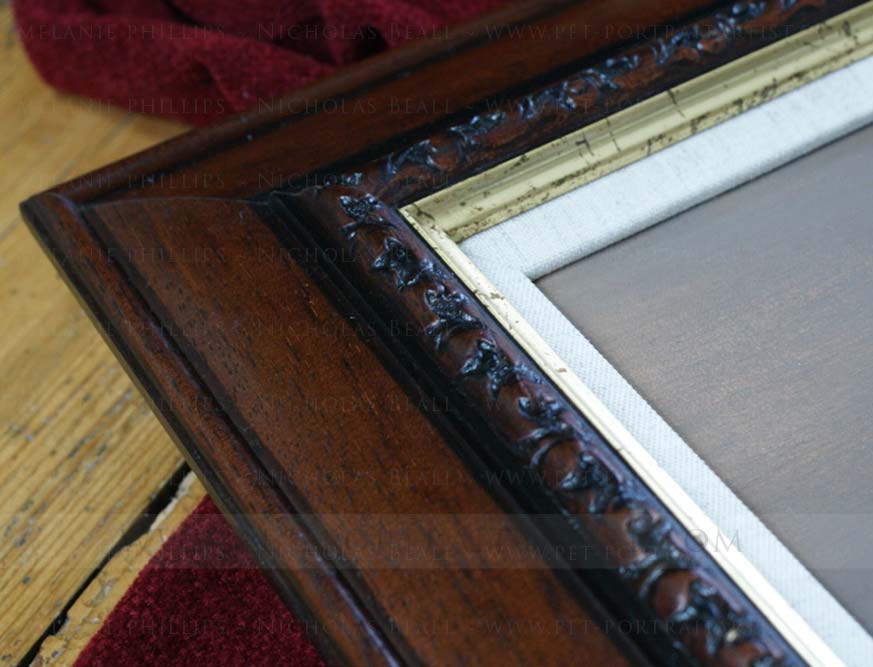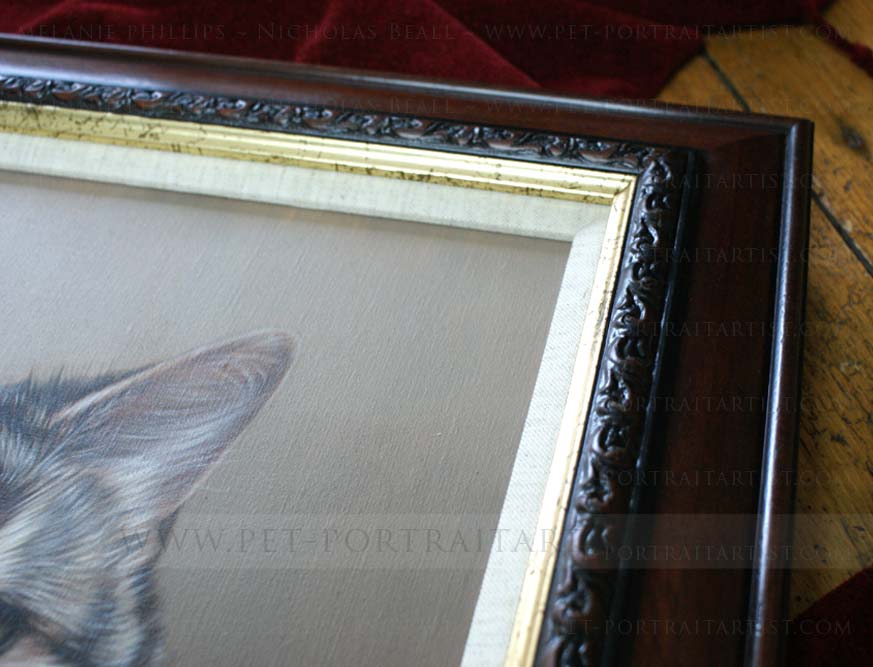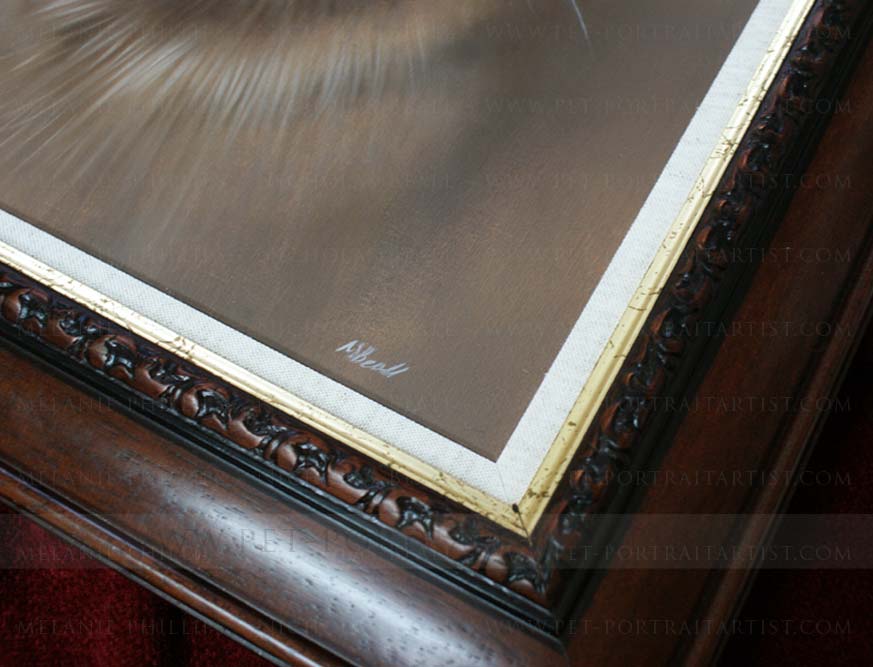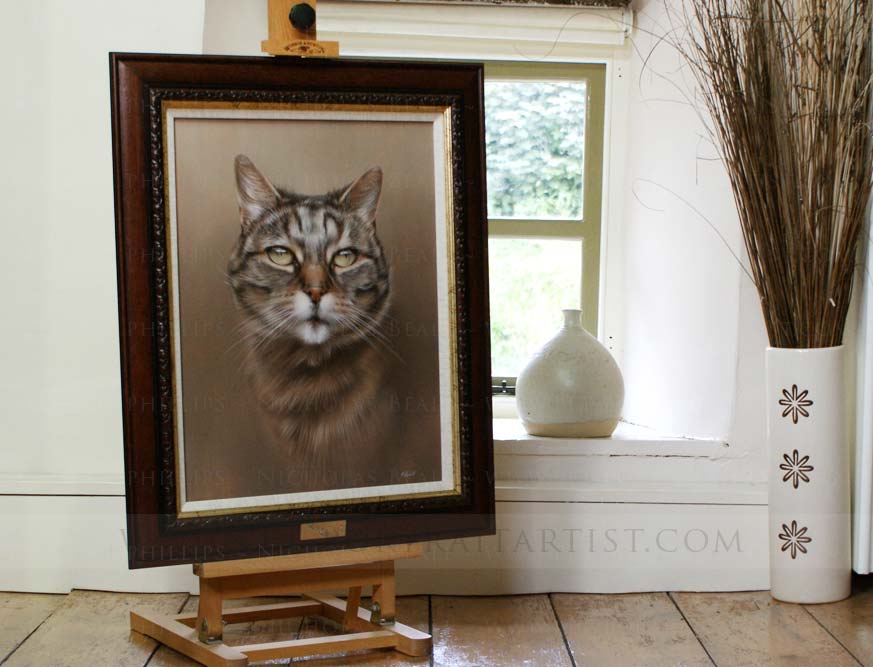 Cat Painting in Oil on Canvas
We hope that you have enjoyed reading about the cat portrait in oil on canvas of Tabatha. If you would like a cat portrait on canvas similar to Tabatha, why not visit our cat portraits contact page and email us your images. We can create you a few designs to show you what your portrait could look like and go from there.