Nicholas Beall
My name is Nicholas and I am a professional pet portrait artist. I am lucky to have made my living from painting since leaving art college 27 years ago. I met Melanie at Bournemouth, we were studying on the same art course and we now both live and work in west Wales. We are surrounded by amazing countryside and stunning views. This photo below was taken at a recent friends wedding in Mwnt west Wales.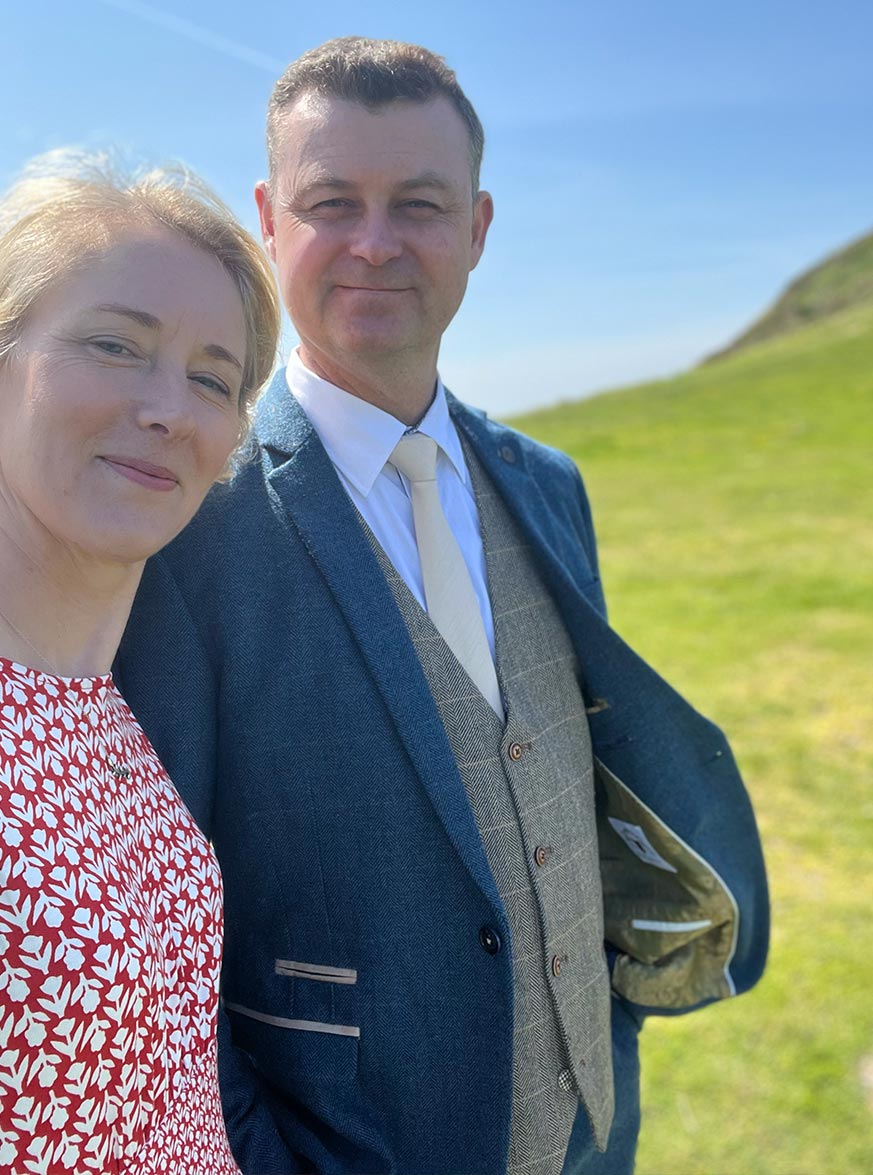 The photo below is of our little Welsh cottage. We have renovated it over the years, it looked very different when we first moved in 15 years ago. It's a fantastic place to live, we love every minute of being here. It's been hard work renovating, bringing its original features back to how they once were, but we are very proud of our achievements and it's home.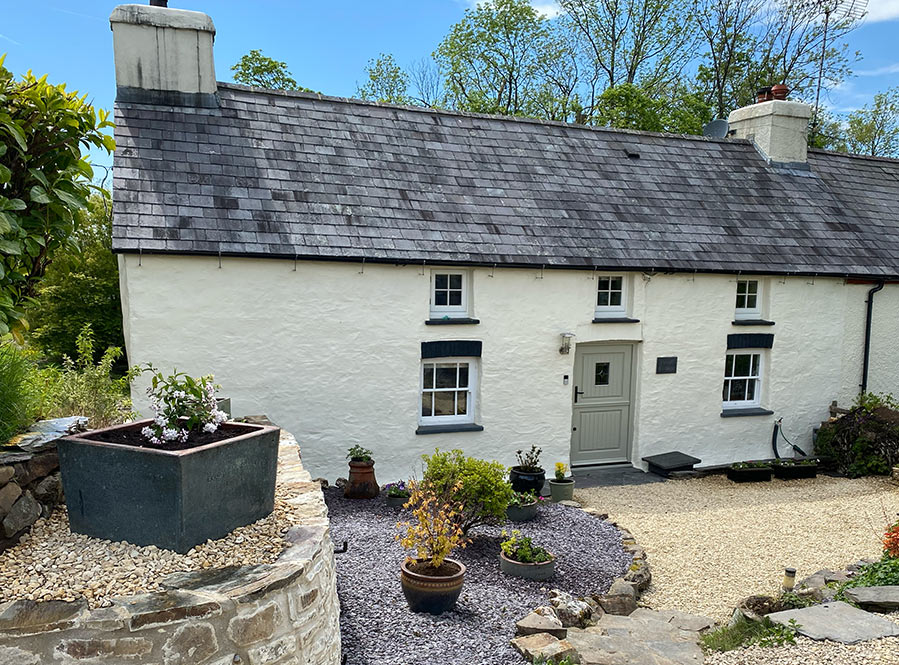 Our cottage has changed a lot over the years. We have a lot of old features and much history inside including large oak beams and an inglenook fireplace as you can see below. This photo was taken at Christmas 2020, hence the star lights above the fireplace. I enjoy log splitting and wood stacking and I process my own trees from our woodland garden. We have many years of wood stored for the cold welsh winters.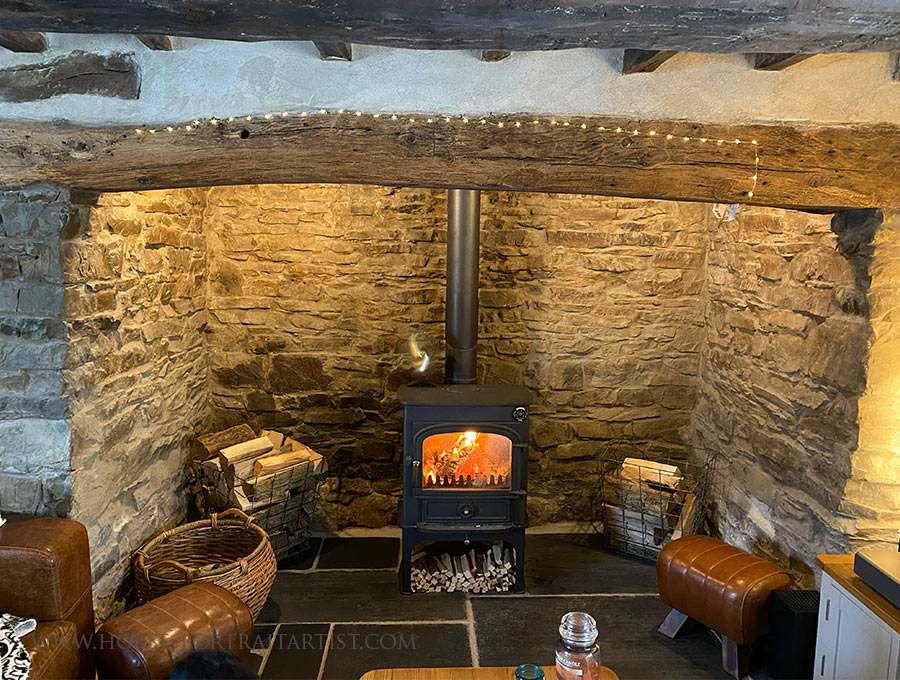 Before moving to Wales and meeting Melanie, I studied art at aged 16 at Falmouth College of Art in Cornwall. I completed a 2 year Illustration course which gave me the time to experiment with different mediums, learn how professional illustrators work and experienced collating artwork for end of year shows. I then followed on to Bournemouth and Poole College of Art and Design where I completed another two year course studying Natural History Illustration. This was where I met my wife Melanie.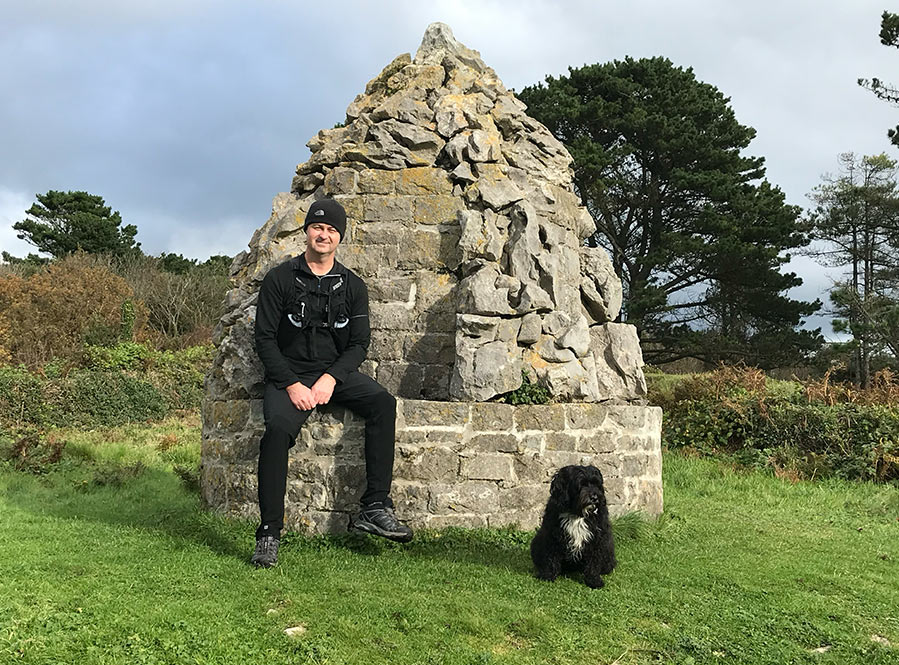 After art college I was taken on by an Illustration agency where I produced illustrations for books and magazines, particularly encyclopedias and children's educational books. However the work in this area was very few and far between. It was the sign of the times unfortunately. Photography and following that digital art was becoming much more prevalent in books and traditional illustrators were used less and less. In my spare time since leaving art college I painted boats, harbour scenes and landscapes for galleries and cards, however I knew that this wasn't my true love. Melanie had already started her pet portraits business and it just seemed a natural progression for me to follow this journey too. This was back in 1996, a long time ago!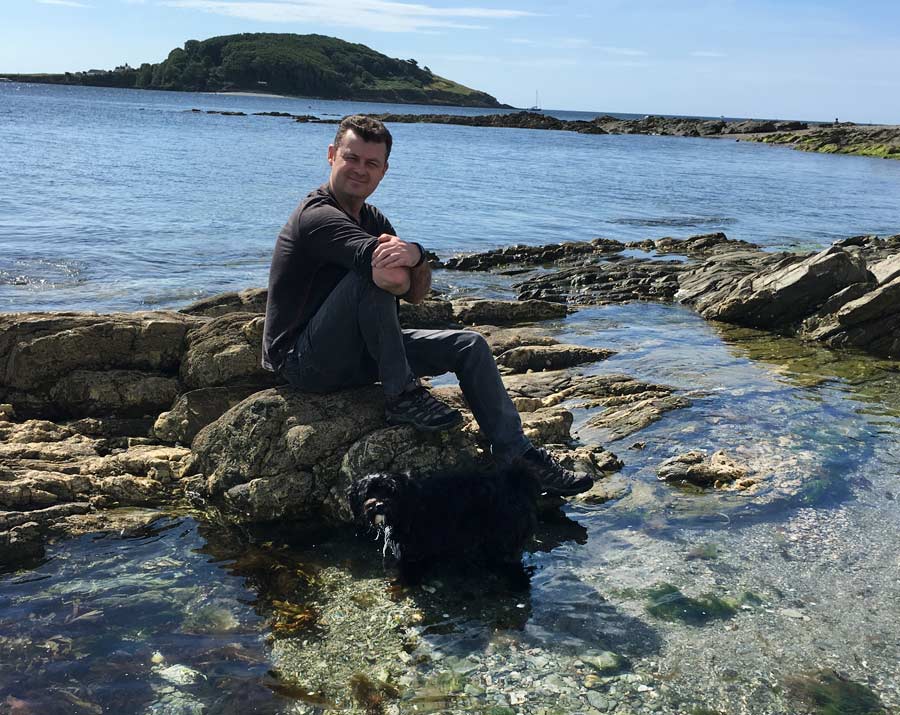 We have done a lot of the renovation work on our cottage ourselves which took around 11 years to complete fully. Here I am below, in my element, painting while balancing on scafolding when we had the roof done in 2019.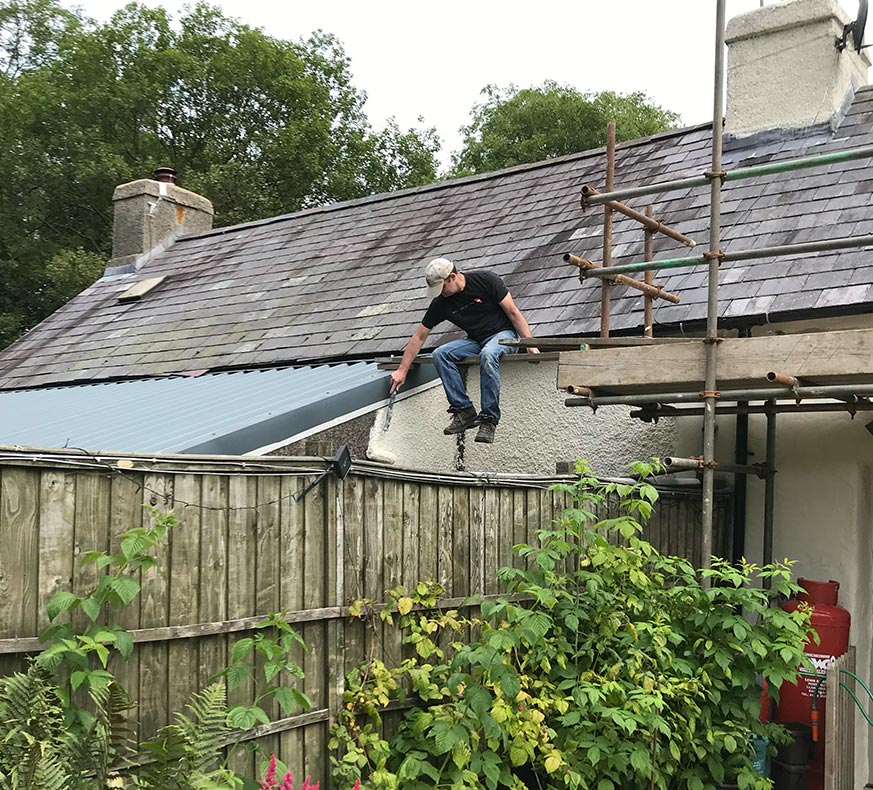 We love living here and have settled well in our little area surrounded by good friends. It has been difficult over the last few years living with covid, I had covid pretty bad in 2020 but I am living with it and getting better all the time.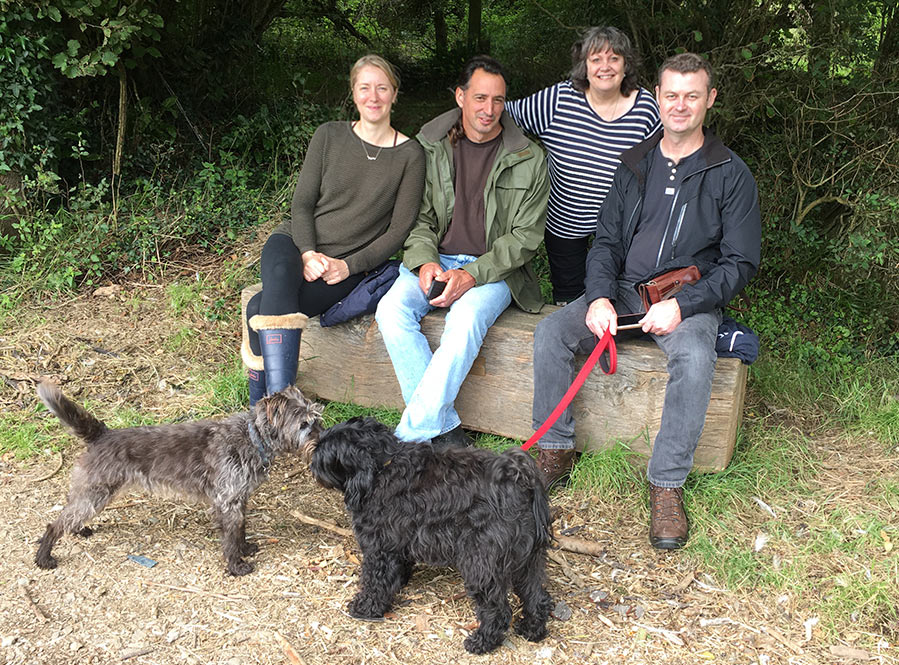 We also love it when friends come to visit here on holiday. We live in a tourist area, it's very busy here in the summer as we are near west Wales coast. The photo above is of myself, Melanie and two lovely friends on a walk in Pembrokshire. A passer by took the photo for us and their dog managed to get in the photo with Lily too!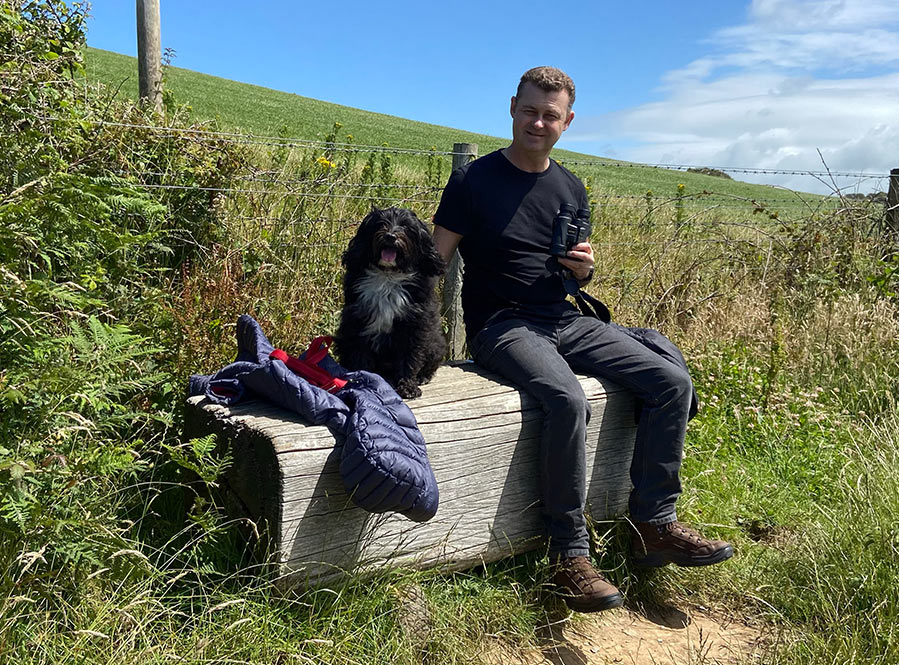 The summer is the best time here in Wales, when its a beautiful day we try to take time out of the studio and head along the coast for a coastal walk and a break from work. We love our job, however just like any job, it's great to gain some perspective, fresh air and rejuvenate... and in this case do some bird watching too!
As a child I always had a pencil in my hand and it was obvious from an early age that I was destined to have a career in art. Below are two of my early watercolour paintings which I painted when I was around 16 or 17. The painting on the left is of Polperro harbour where my family are from. The study on the right is a local beauty spot near my family home in Cornwall called Respryn.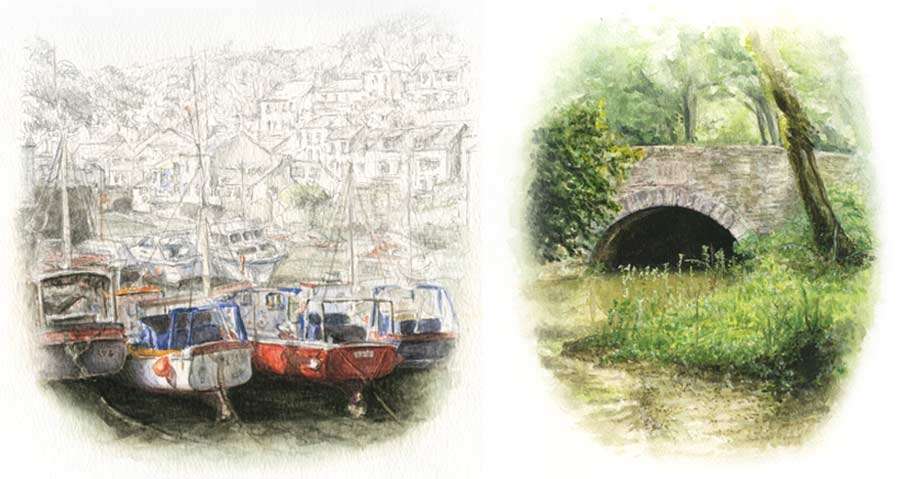 We offered pet portraits in a number of mediums to begin with, however over the years we have narrowed down the mediums that we enjoy working in. I love creating oil paintings and it works well not only for pets but landscape too. With my knowledge of painting landscape and seascapes in Cornwall, I am able to combine animals and landscapes for my clients. There aren't many portrait artists doing this and I feel that this is one of the reasons why my work is so popular.
Being an artist and painting is what I do, it's all I have ever wanted to do. Living in Wales has allowed us to develop our art business in the quiet and peaceful location that we live. We have a lovely art studio which we built, it is fully insulated and perfect for painting in all year around. Its a fabulous area to live and there are always places to explore too. I hope you have enjoyed reading a little about me and if you would like an oil painting of your pet portrait for you and your family, please get in contact. I would love to work with you.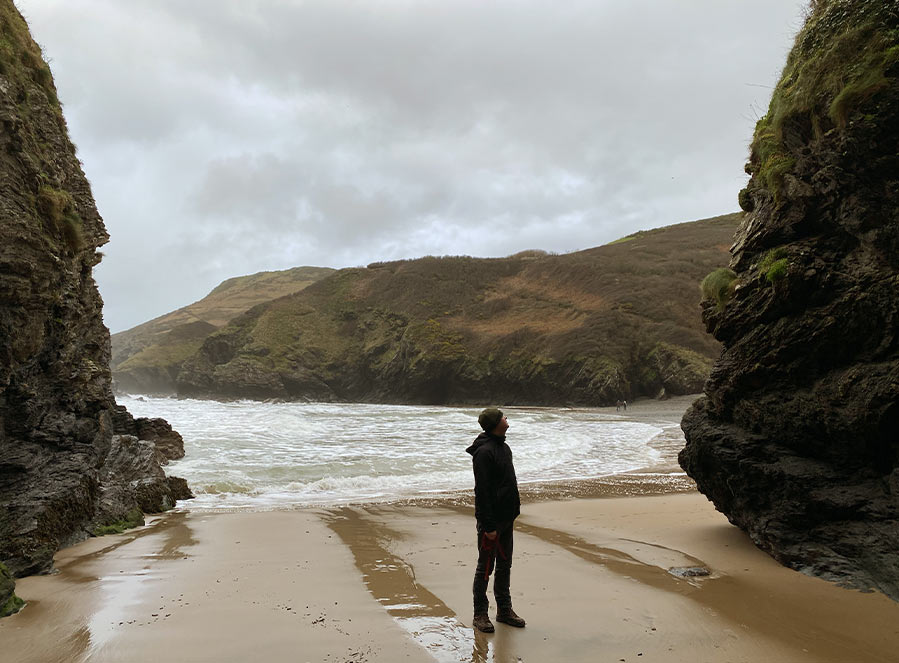 Testimonials.....

Hi Melanie and Nicholas,
The portrait of Max was a present for my birthday and I have to just say it is absolutely wonderful, you have captured his expression perfectly and it is so lifelike. I am extremely pleased with it and It will definitely have pride of place. Many, many thanks.
Shirley Gorman
Visit next...
Would you like to find out where we live and about our 350 year old welsh cottage? If so head on over to our Old Welsh Cottage page to see some photos!