Contact Pet Portrait Artists Melanie & Nicholas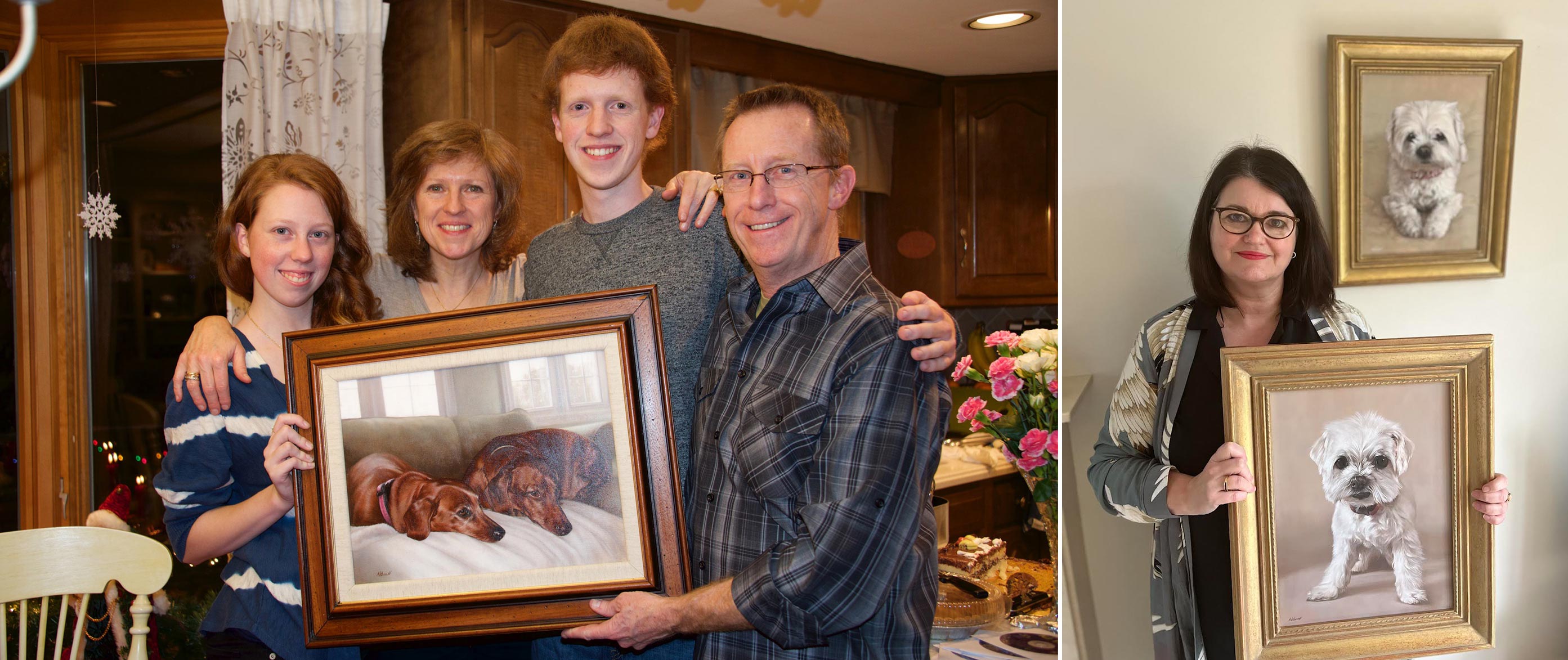 Welcome to our pet portraits contact page. We are very much looking forward to hearing from you. If you would like to commission us or perhaps require a little more information, please don't hesitate to get in touch at anytime.
Contact Us For A Pet Portrait
If you would like to send us an email, please use our email address: petportraitenquiry@gmail.com
Whatsapp - There is a chat button bottom right
Telephone or iMessage - 07983 274170

Send Us Your Photos
Send us as many photos of your pet as you would like - at the largest size you have them. Please try not to reduce in size for email. If you are having multiple pets within a scene they don't need to be in the same photo. Have a look at our Photography Tips page for more info. If you haven't already, please visit our Commissions Information page to get an idea of prices and sizes.
Visit Our Studio
Clients are more than welcome to visit our studio by appointment to have their dogs photographed or collect their paintings and drawings. We have a large safe and secure garden for dogs to run around in.
If you are unable to take good photos of your horse, we can do this for you or arrange for a professional photographer to visit. Let us know your ideas and we can discuss your options.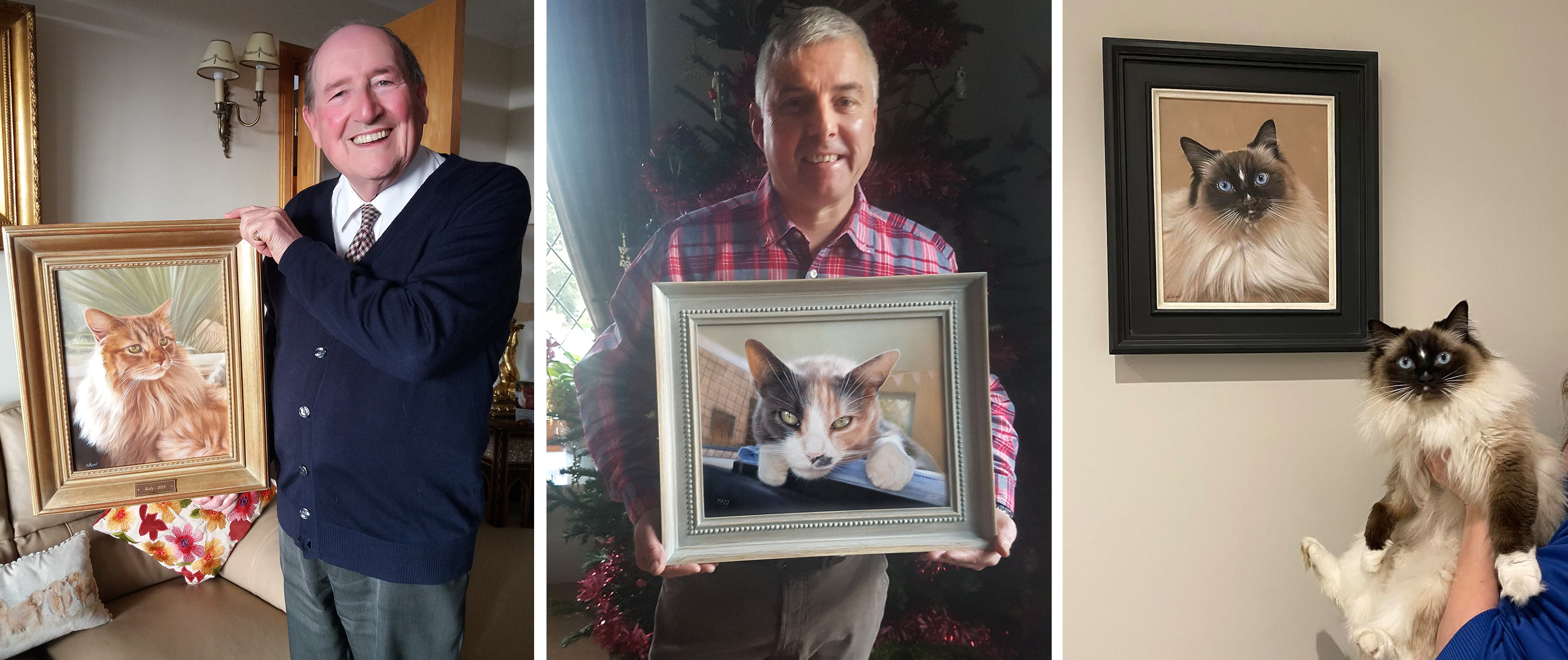 Hi Melanie,
We are absolutely thrilled with your portrait! It is such a likeness to her, we can't get over just how well you've captured her. And such perfect timing that I was back in the country to collect it! My brother will love it!
Thank you so much, it will be very much treasured as Milly is a very special dog - it couldn't be more perfect.
All the best Harriet.