Our Old Welsh Cottage
Welcome and come on in! If you are tall, mind your head as there are low beams and low doorways. Why not take look around! While you do I will tell you all about the cottage and put the kettle on.......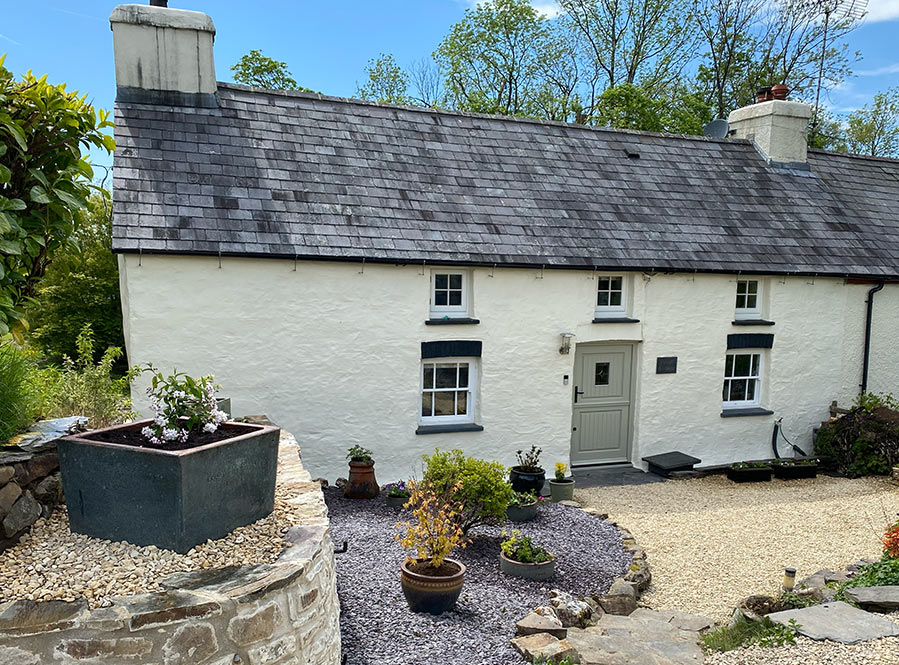 We found our old welsh cottage in July 2007. We stumbled upon it, located in the heart of Wales and immediately fell in love with it. It had only been on the market for 3 days..by the 4th we had bought it! The cottage is very old, we are unable to find out an exact date, however we believe it was probably here from the early 1700's. It had been a little neglected over the years and many areas of the cottage needed a lot of tender loving care! So here in 2007 we began our adventures and turned a tired little cottage into the gorgeous and happy home it is today.
So jumping right in, here is our renovated kitchen. It is a far cry from the way it was when we moved in. We uncovered the original chimney breast, laid reclaimed slate flagstones on the floor, lime rendered the wall, removed layers and layers of cement and pointed the stone walls. We spent a lot of time on creating a new ceiling in between the wooden joists and found reclaimed joists to replace missing ones. We also had a new wooden kitchen installed. This is to name but a few jobs.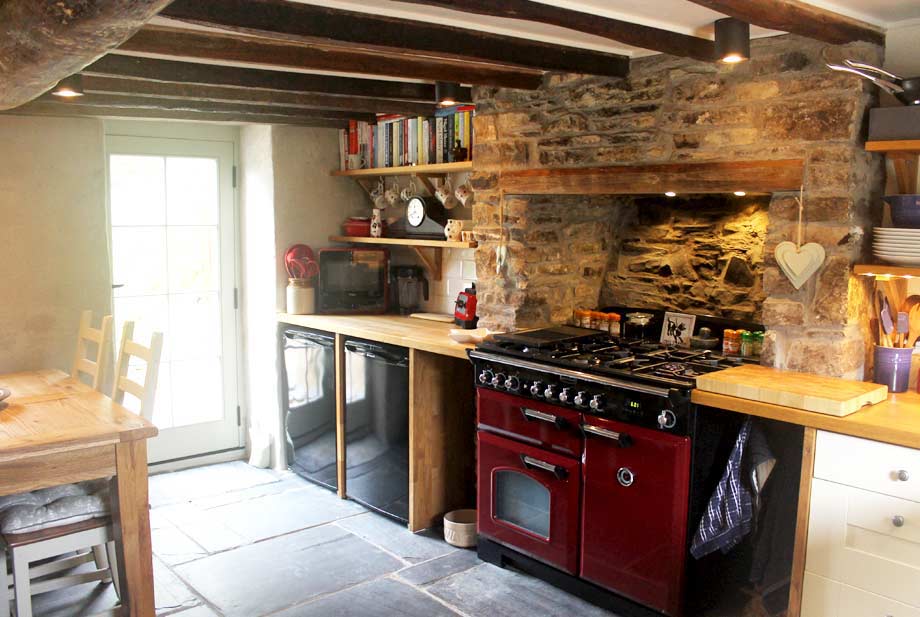 Our living room has gone through some changes recently. The photo here shows what it looks like today. It is a calm, warm and relaxing place to sit and enjoy life. We have a large inglenook fireplace which is most likely a later addition, probably sometime in the 1800's. We believe prior to this there would have been a wickerwork fire hood.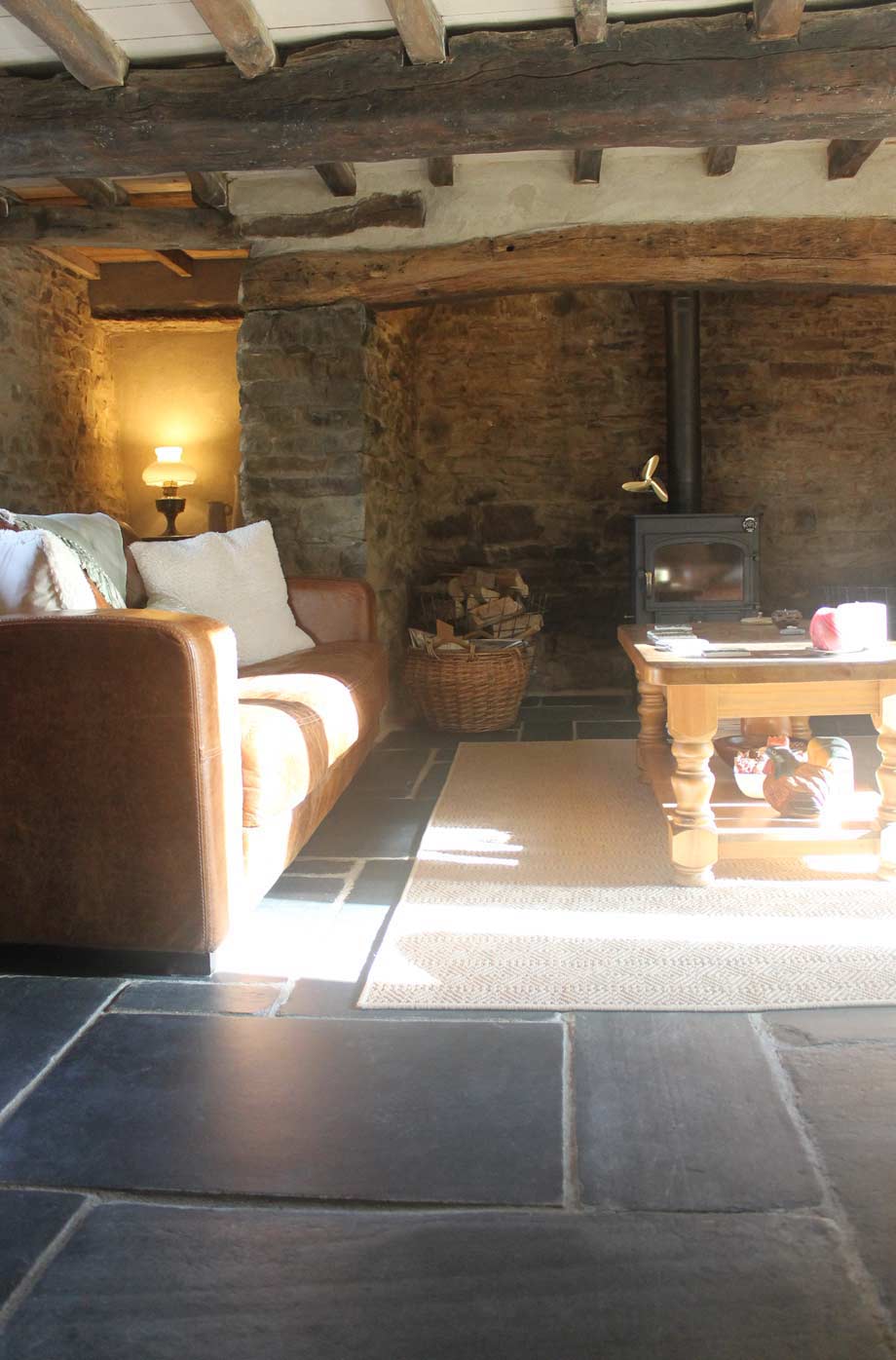 As you can see we have large oak beams that run through the cottage, three in total, plus the inglenook lintel. When we renovated the living room, we had to have one of the beam ends restored.
The largest change to the living room is our new reclaimed slate floor which we laid at the same time as the kitchen. We sourced the slate flagstones from three different places here in west Wales.
The first batch of reclaimed slate was from a farm about 20 miles from here. The second were from an old school in New Quay (Wales) and the third batch was from an old jewellery shop in Lampeter. It was being renovated and changed from a jewellers to a florist. They removed two layers of old floors and found the slate flagstones underneath. The building dates to around the same ages as ours, early 1700's, when it was a gentlemen outfitters for many years.
We love the floor, its just how we imagined it would be. it looks 'right' like its always been here. We know that originally there were slate flagstones in the cottage, we also know that part of the ground floor was cobbled at one time as we found in situ cobbles during our renovations.
We also added a new back door, patio door and kitchen back window. They are engineered oak doors, a far cry from the 10 years we put up with the internal doors that previous owners had installed which were cold, draughty and quite often leaked.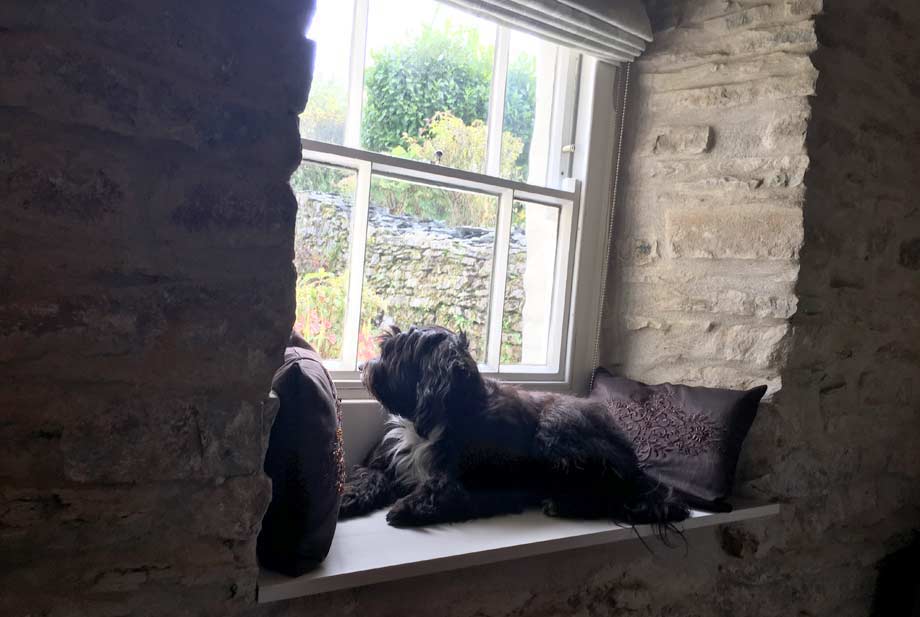 Not only have we renovated the ground floor of our cottage, but over the 10 years we have renovated the entire upstairs too. New windows upstairs, insulated the roof, revealed the chimney breast in the master bedroom, renovated the bathroom, took up old carpet and sanded the wooden floors. Most importantly we took off all of the old plasterboard on the walls which was covering beautiful features and replaced some with tongue and groove panelling, replicating the old Victorian panelling from downstairs.
We have been busy in the garden too, we purchased a small amount of extra garden and you can take a look at photos in the Cottage Garden Gallery. Oh and not forgetting we built a Garden Studio! We haven't really stood still in the last 10 years - as well as working full time on our portraits too. We are really looking forward to spending more time relaxing now and more time painting and drawing and enjoying life in our new...old...Welsh cottage!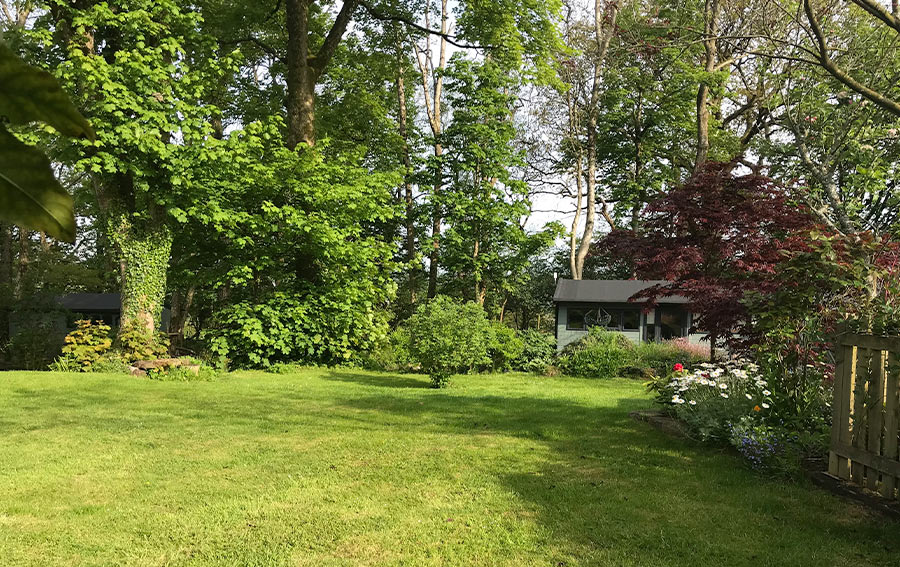 testimonials.....

Hi Melanie and Nicholas,
The portrait arrived !!! It's magnificent . I cry every time I look at it because it's as though Ernie has come home again. We are so grateful for your talent, kindness and earnestness. These were the qualities that characterized Ernie, so it makes your painting that much more special to us. Nancy and Paul
Visit next...
We have some beautiful chickens who live in the bottom of our woodland garden. Come on over to our page all about Chickens and see photos of them and where they live!