Melanie Phillips
My name is Melanie Phillips and I am one half of our pet portraits business. Nicholas and I met at college and after spending a few years doing a variety of illustration jobs with London based publishers. We decided we wanted to set up on our own..and here we are today. Every business is unique and I don't think we know a husband and wife artist team quite like us! It has taken us a lot of time and effort to become successful in what we do and we are very proud of our achievements.
The photo above was taken in Whitesands, Pembrokshire, one of our favoruite counties to visit. We visit Cornwall often too and last year we visited a place called Minions, where there are natural fomations of granite called the 'Cheese Wrings' and the photo below is of Lily and I at the top.
Back on home turf, a little about where I live. Nicholas and I moved into our cottage in the heart of the rural countryside in wales 10 years ago and we love it here. We have a fairly large garden, just under a third of an acre to play with and this enables me to have chickens and care for the garden. My garden is my haven and it's great to escape the bustle of our pet portraits studio for some tranquil peace and quiet. To hear the birds singing and the distant sound of a tractor is heavenly.
Taking time out of our busy schedule is so important and we love traveling and plan to do a lot more in the coming years. There are so many places I would love to go. We enjoy watching wildlife and Wales is a great place for this, the photo below is us taking a day off on the coast of Wales in Cardigan Bay.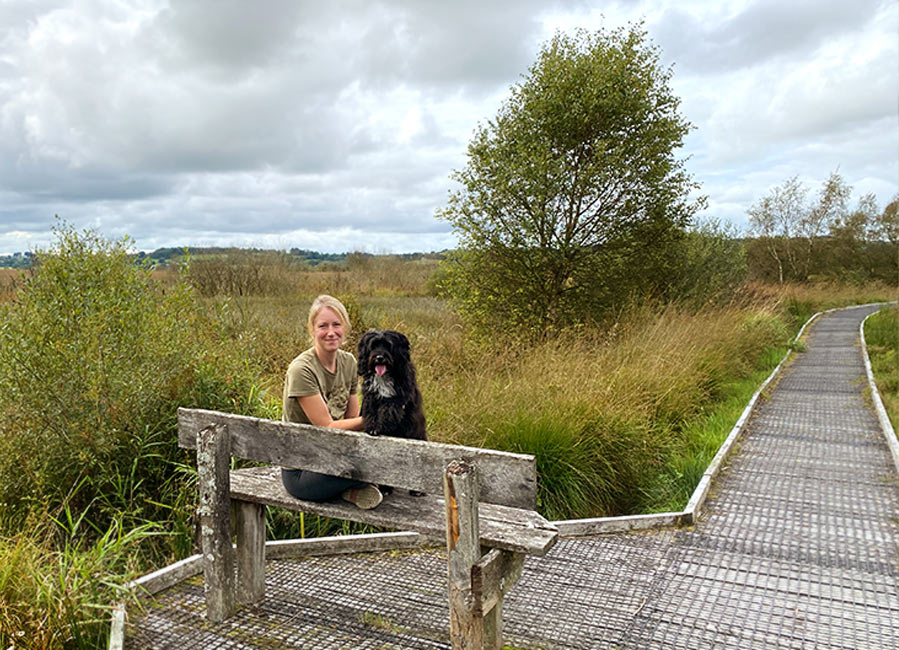 As you may ahve guessed Lily is our Tibetan Terrier. She is my shadow and follows me everywhere! She sleeps under my desk while I am working during the day and when not sleeping...she is quite the mischievous character. Tibetan Terriers are known for their personality and she makes me laugh a multitude of times per day. We go to dog obedience classes once a week which is not so much for obedience, but for Lily to meet with other dogs and be the star pupil...as she is always the top of the class in my eyes! The photo below is a little wooded walk near our home and on this particular day, Lily got herself covered in grass whilst investigating the undergrowth. She is such a monkey, but what a lovable monkey!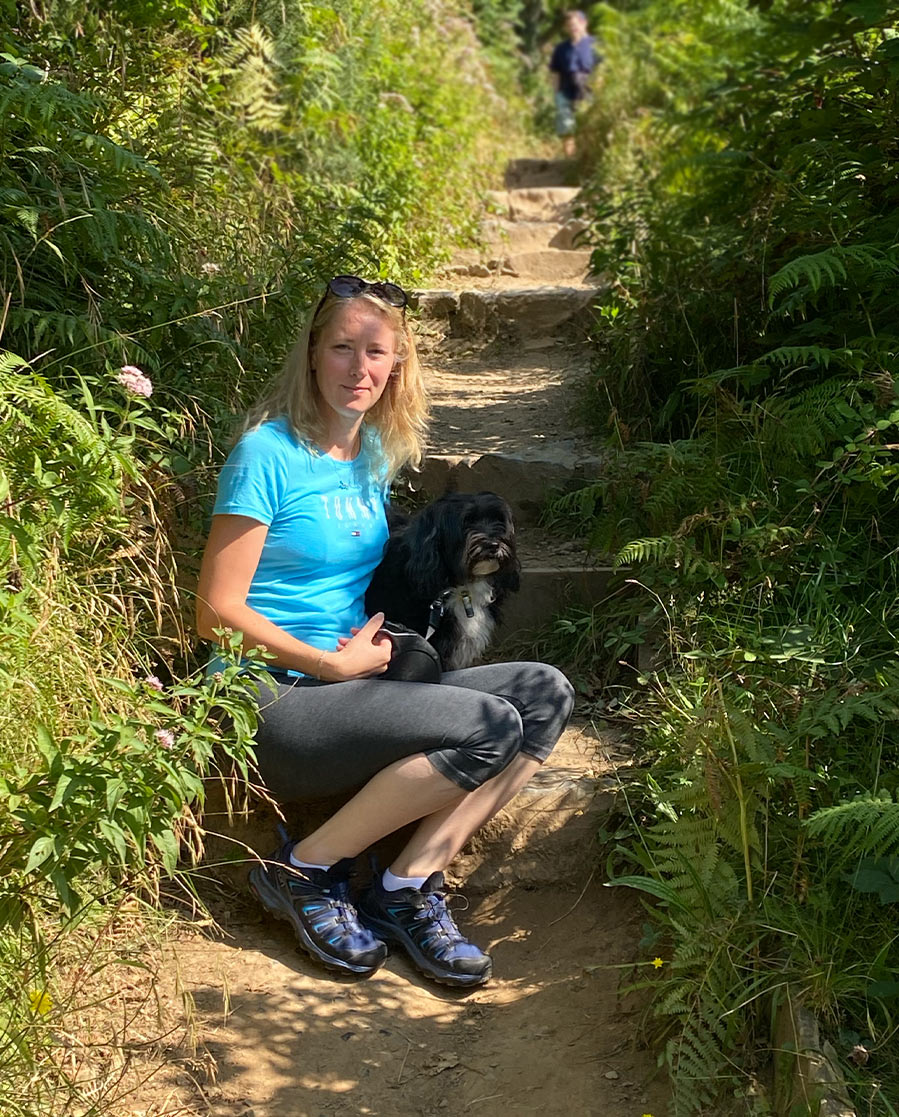 I have kept chickens all my life. My parents have always had them too so I have grown up with helping look after a multitude of varieties over the years. My brood at the moment consists of Buff Orpingtons and some rescue battery Hens. My Buff Orpington rooster is called Boris and he is very handsome as you can see below. He looks after his ladies very well and the hens supply us with eggs all year round.
Commission Me
If you would like me to paint a portrait for you, Don't hesitate to email me at any time - love to hear from you.
testimonials.....

Hi Melanie,
Received the portrait of max, it looks brilliant, my wife will be in for a suprise when she opens it. Thanks again,
Dave
Visit next...
Read about Nicholas Beall who paints all of the oil paintings of dogs, cats and horses.