Cat Portraits - Cat Painting in Oils on Canvas
Welcome to the cat painting in oils on canvas of Samson. This portrait was commissioned by clients here in the UK as a surprise gift. Nicholas completed this oil painting here in our woodland garden studio. We have a dedicated studio with lots of space and light, which is the perfect place for creating oil paintings of any size. Nicholas thoroughly enjoyed painting Samson and we hope that you enjoy viewing his painting and reading about the commission below.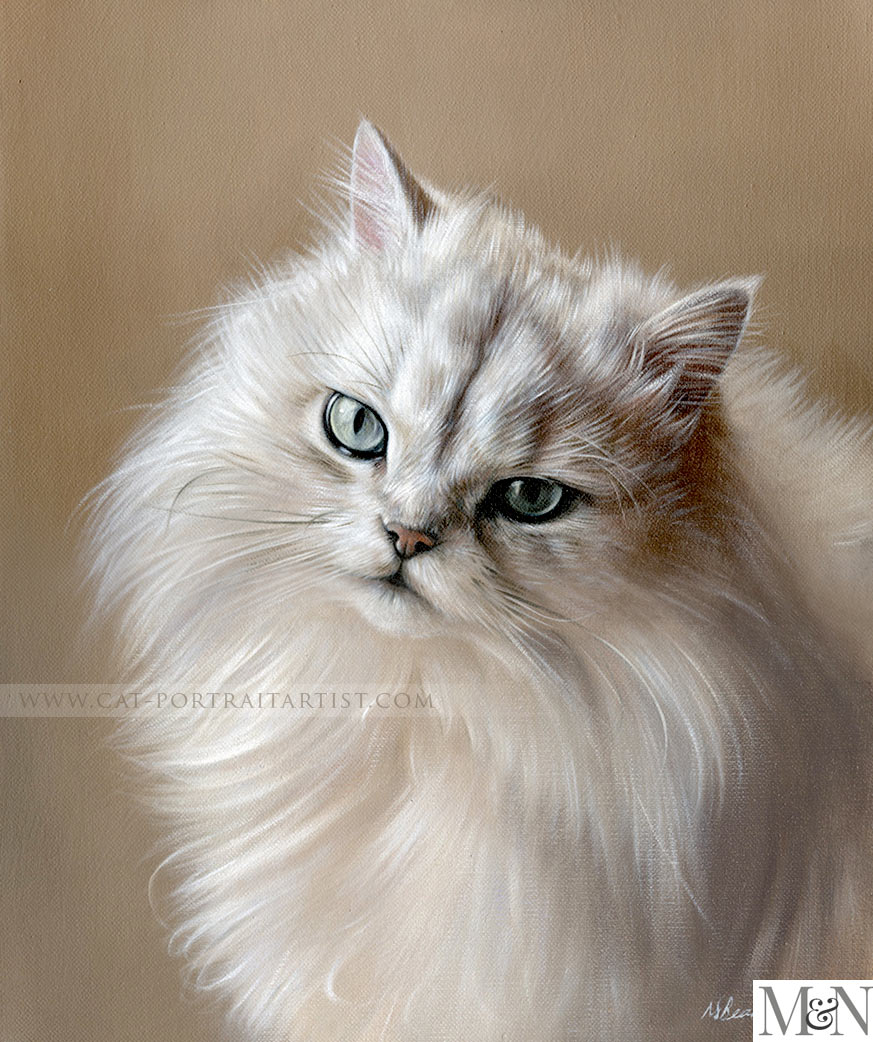 Commission of 'Samson'- Cat Painting in Oils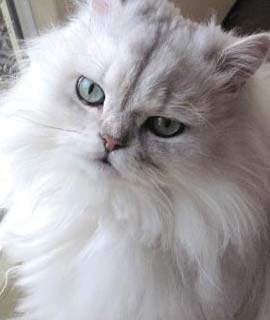 Lucy Townsend, UK contacted Nicholas in 2012 about his cat paintings as she wanted to commission a cat portrait for her mum Judith, as a birthday surprise. Judith's cat is called Samson and he is the most beautiful cat!
Lucy emailed us a number of photos for the portrait, however had one particular photo they wanted to use as the basis of the oil painting. It captured Sampson really well. This is so important, to work with photos that clients can really see the essence of their pets in. This means we will be able to capture them successfully within the oil painting.
Nicholas and Lucy discussed the portrait via email and decided that a 14 x 11 size would work well for Samson. They also decided that a mid tone, subtle colour was needed as a background to allow Samson's white fur to stand out in the portrait. Nicholas didn't want the background to be too overpowering for Sampson so he chose a very subtle coffee colour background which really suited Samson's light fur.
Happy Client Testimonials
Both Lucy and her mum were thrilled with the outcome and a few of their emails are below.
Hi Melanie & Nicholas,
Hi Melanie, It's excellent. It has really captured his personality. Mum loves it. Kind regards,
Lucy

Hi Nicholas and Melanie,
That is perfect thank you. He looks magnificent. Very excited to see it in real life!
Kind regards,
Lucy
Cat Oil Portraits - Cat Painting Framed
Samson's portrait was framed using a beautiful ornate silver / gold frame. The colours are beautiful!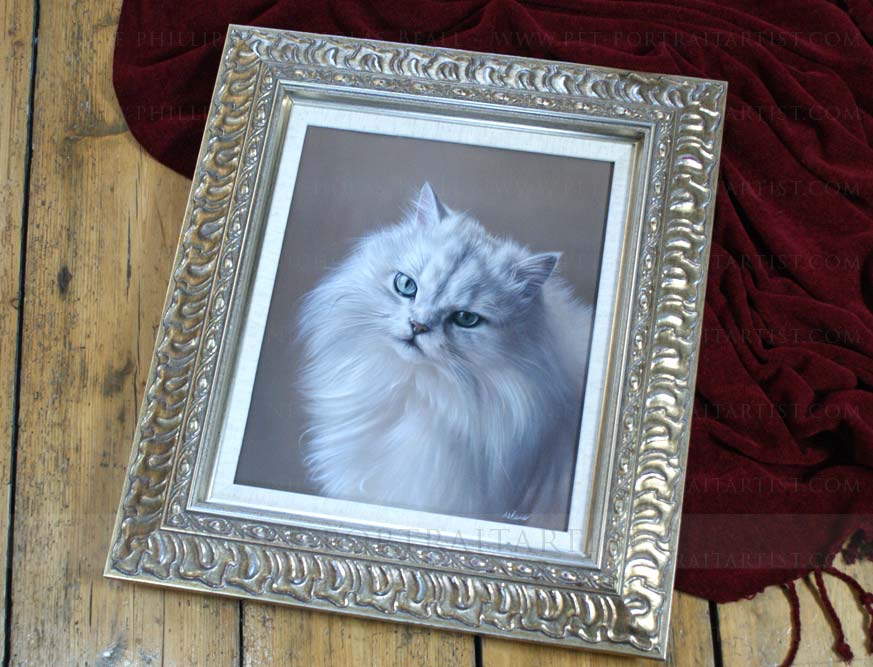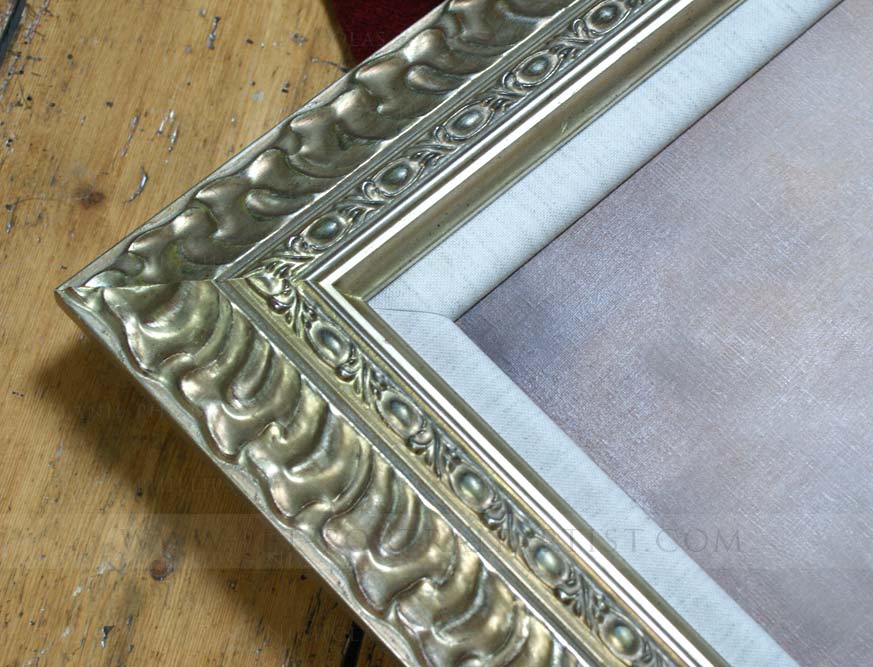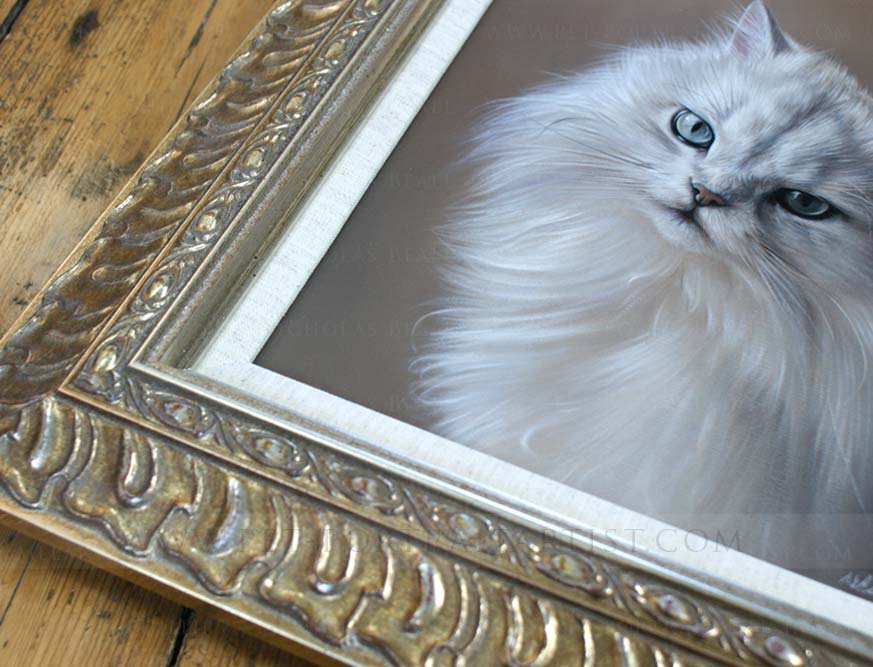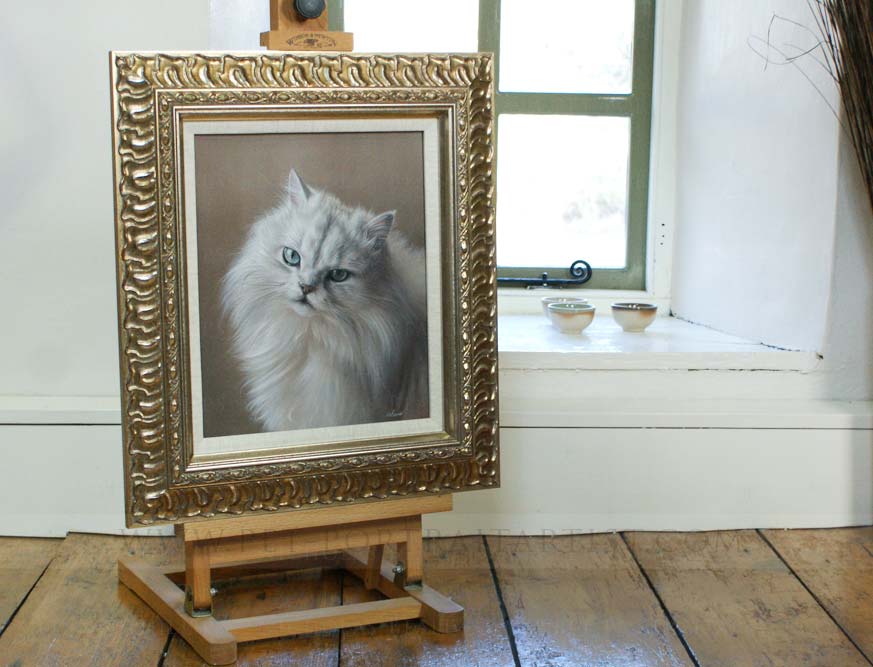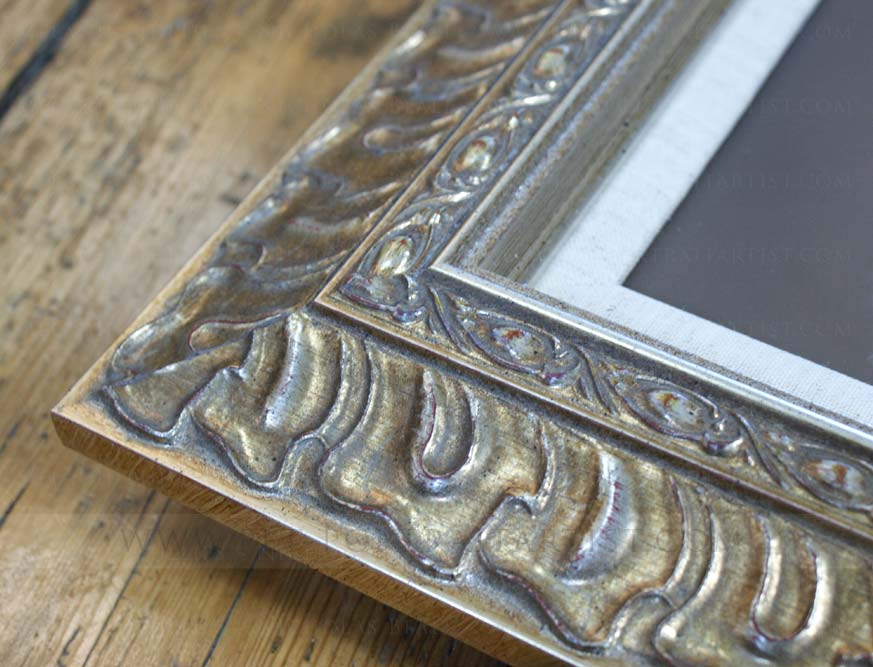 Cat Oil Portraits - Cat Painting Framed
We hope that you have enjoyed reading about Samson and how the oil painting came together. If you would like a cat portrait similar to this, visit our portraits contact page and email us your photos and let us know your ideas.