Kitten Portraits - Cat Portraits in Oils
Welcome to the oil painting of Sally, a beautiful kitten portrait that Nicholas created for a returning client in the USA. Nicholas specialises in painting cats and kittens in oils on canvas for clients all around the world. His paintings adorn the walls of many homes globally. We love working with returning clients too and we have got to know very many people and are always thrilled to hear from clients again. Gary who commissioned this painting of Sally has commissioned many paintings from us and you can see more of them on both our dog and cat galleries. We hope you enjoy reading all about Sally and seeing the photos of the commission.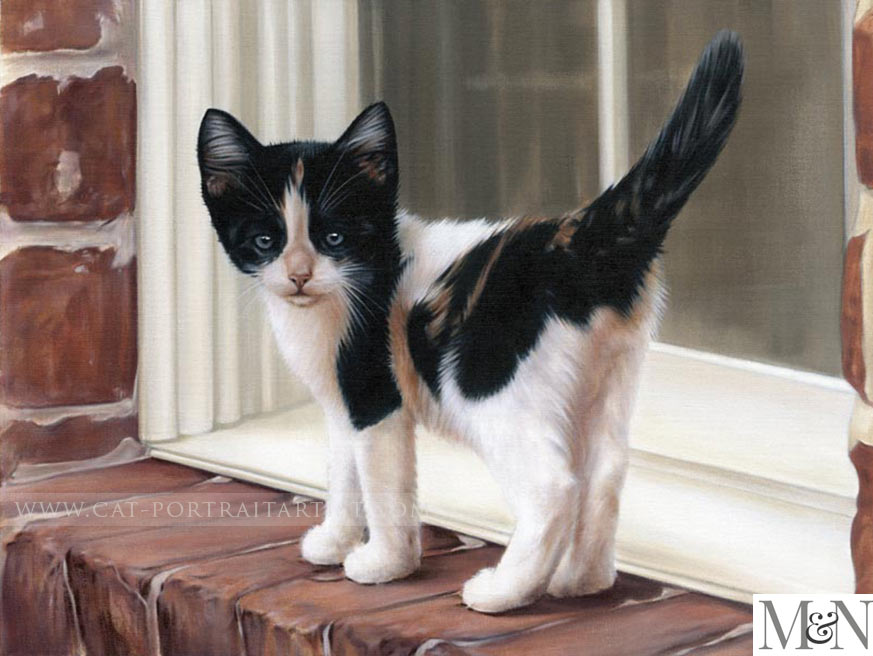 Commission of 'Sally' - Kitten Portraits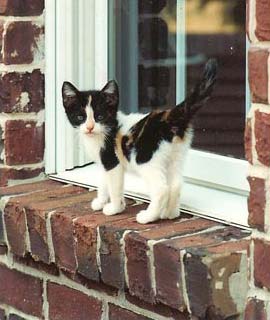 The kitten portrait of Sally was painted by Nicholas in oils for a returning client called Gary White, USA. Gary lives in Oklahoma and we have created a number of portraits for Gary and his family which is wonderful. Sally very sadly passed away at only 23 months, so this commissioned Kitten portrait was a surprise Christmas gift in 2012 from Gary to his wife Barbara.

Gary only had a few photos of Sally and one particular photo that was good quality enough for a portrait! We absolutely loved the pose and Nicholas thoroughly enjoyed painting Sally from it and very much enjoyed painting the window and bricks on the wall too.
I have also added a few emails which Gary sent to us upon seeing the painting of Sally. Take a look at the portrait of Ginny Girl which Gary also commissioned Nicholas to paint a portrait of which you can visit on her dedicated page Cat Oils Portrait >>
Happy Client Testimonials
Another lovely email from Gary and Barb....
Well, Barb opened Sally last evening, and it was quite emotional..... She said to tell Nicholas that he did a splendid job capturing Sally. Sally has been gone for about 8 years now but will forever be Barb's favorite kitty, she was only 23 months old when she passed. Again, give Nicholas our best and thank him for being a great artist and bringing Sally back to us...
Gary and Barb

Melanie & Nicholas,
I don't think we are finished with our portrait requests, as we have other pets we love, so tell Nicholas to be prepared. We may like to have a pencil portrait or two, also. We are becoming quite a gallery for you all here in the US. Again, Merry Christmas,
From Gary, Barb, Sarah, Frankie, Mickey and Abby, plus all the creatures about the ranch.
Kitten Portraits - Cat Portraits Framed
Here are a few photos of the oil painting framed.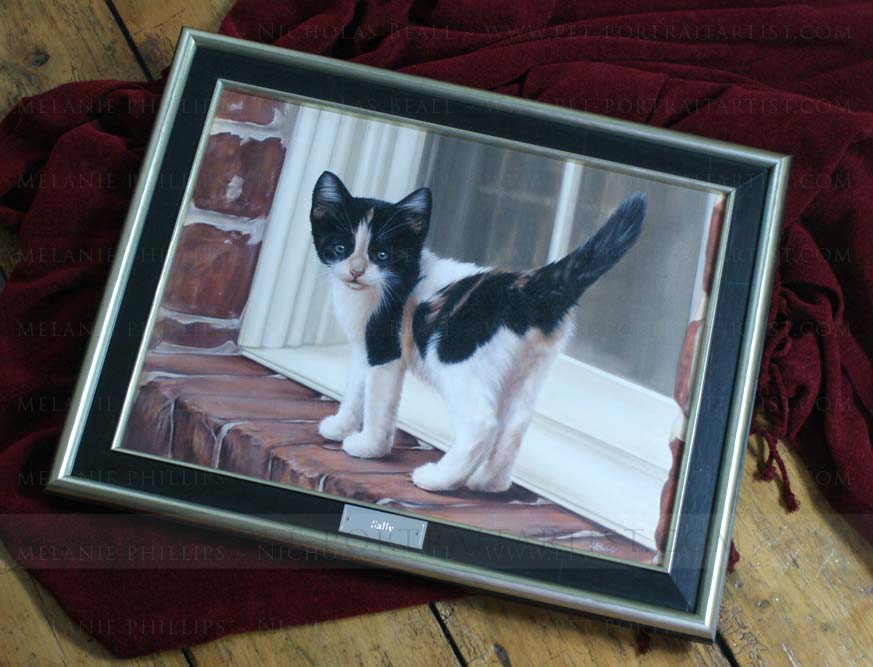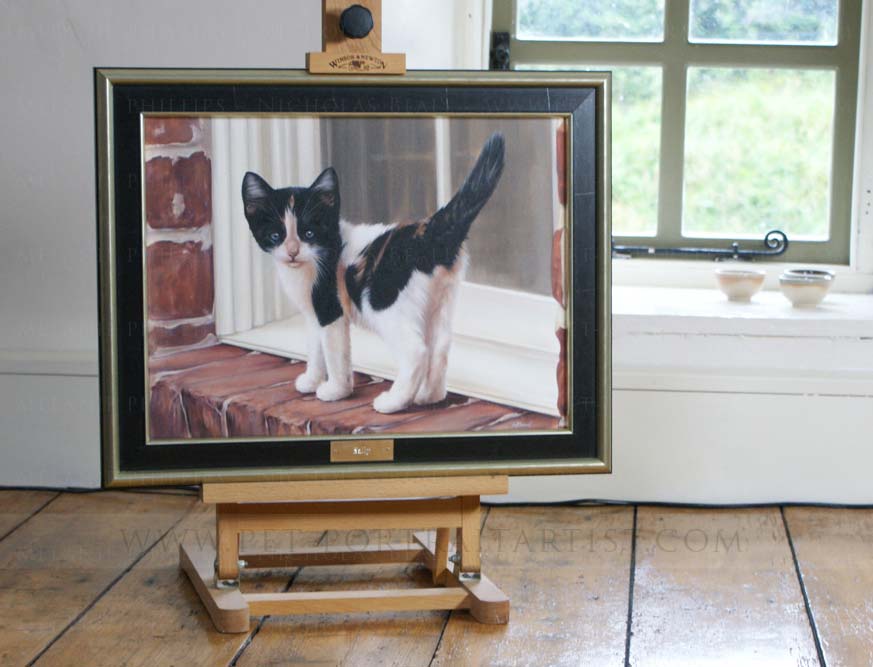 Kitten Portraits - Cat Portraits in Oils
Nicholas and myself both hope that you have enjoyed viewing the kitten oil painting of Sally and reading her and the commission. If you would like Nicholas to paint a portrait of your cat, why not visit our contact page and drop us a line with your photos today!