Horse Painting - Oil Horse Portraits
Welcome to our beautiful painting of Whiskey, traditionally hand painted by Nicholas Beall in oils on Italian Linen canvas. Nicholas is a professional horse portrait artist who has been painting horses, along with dogs and cats too, for over 25 years. He works from his garden art studio and is commissioned by clients all over the world. We hope you enjoy viewing the painting of Whisky and please do scroll down to read more about the commission.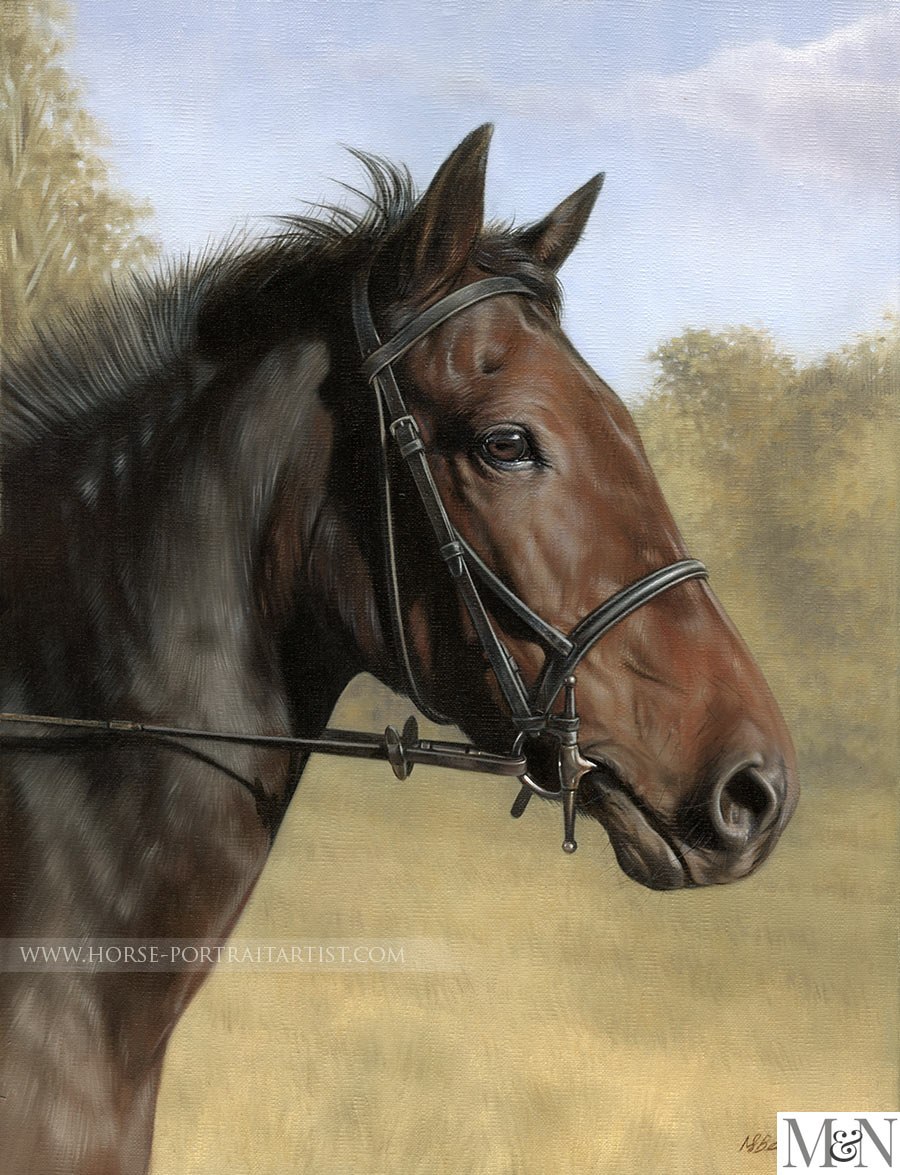 Commission of 'Whisky' - Horse Painting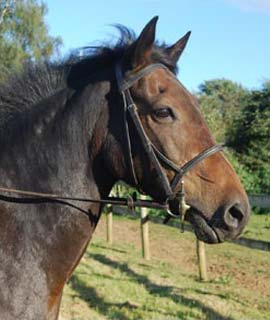 Nicki Moore, UK, emailed us in 2012 to enquire about commissioning a horse painting of their daughter's New Forest Pony "Whisky" as a surprise for her 21st birthday.
We were unable to have the painting completed for the actual birthday as there were only a few weeks before the special day. So Nicki and her family opted to surprise Alice on her birthday with a gift voucher and once the summer arrived they set about taking some lovely photos of Whisky together specifically for the painting with Whiskey's summer coat.
Nicholas painted Whisky in oils on Italian Linen canvas professionally made bespoke for the commission. He painted a very subtle background giving an impression of the field, without the gate and fence which you can see in the original reference photo on the left. Nicki and Alice were thrilled as you can read from the emails below.
Happy Client Testimonials
We received wonderful email from Nicki and Alice which you can read below....
Hi Melanie and, very importantly, Nicholas.

We absolutely love the portrait and Nick has totally captured Whisky's physical attributes as well as his personality. The eye is totally "his" as is the wayward mane and I still love his nostrils!

You should be extremely proud of what you have produced. This is the best 21st present Neil and I could ever give Alice and she couldn't be happier with the result.

So, congratulations and a huge thank you both. Give yourselves a big pat on the back!

Kind regards
Nicki and Alice

Hi Melanie and Nicholas,

Just a quick email to say the famous Whisky portrait arrived today and it is just wonderful. I can't stop looking at it and Neil was thrilled when he saw it too. It is just so perfect and I only wish I was more eloquent in my praise of it.

We can't wait for Alice to see it - hopefully at the end of the month - and will photograph it in situ then. Thank you both for your fabulous contribution to Alice's 21st present from us - I am sure she will cherish it.

With kind regards
Nicki and Neil Moore
PS The packaging was amazing!
Happy Client Photos
Nicki and Alice very kindly sent us some photos of Whiskeys painting framed and displayed in Alice's room...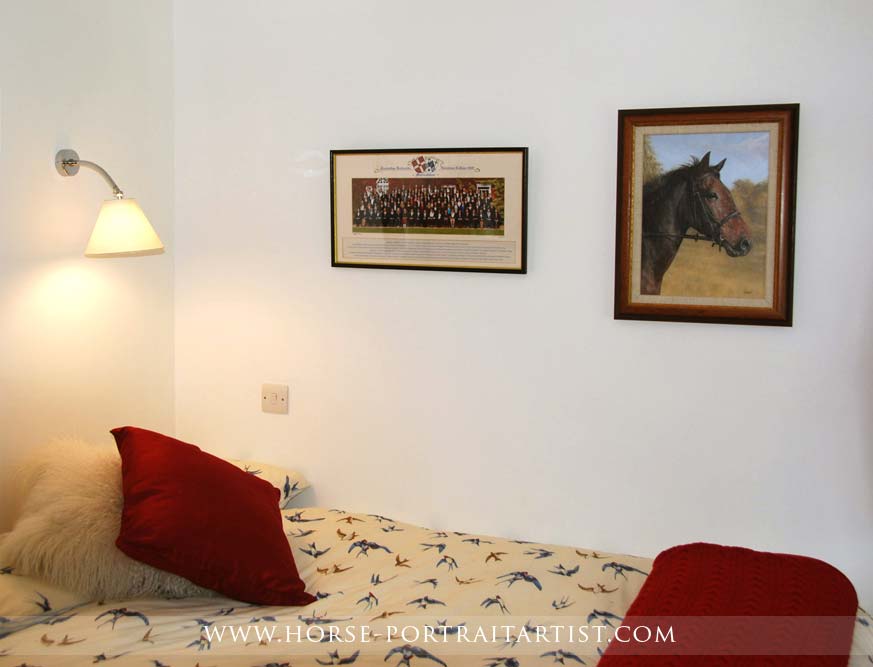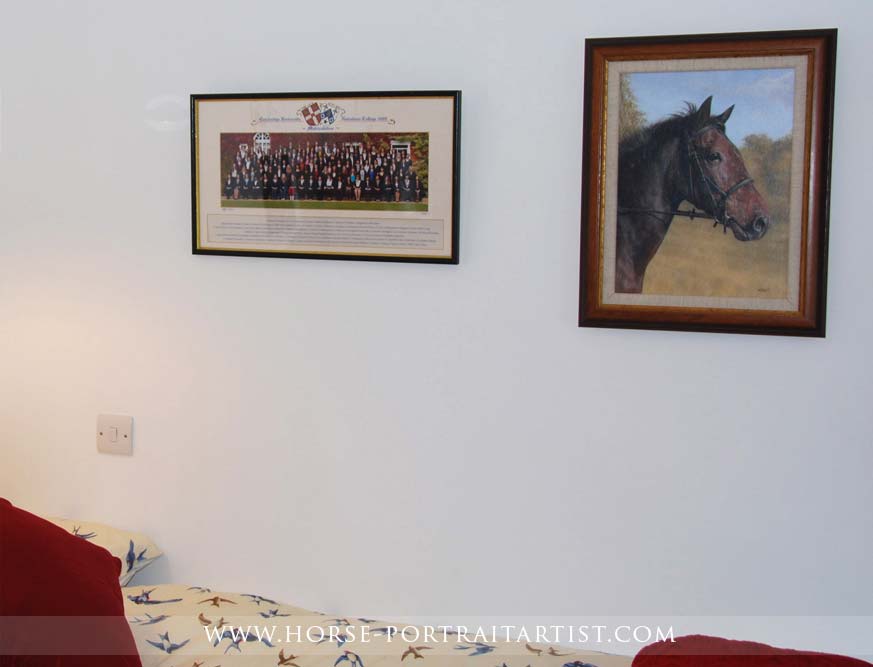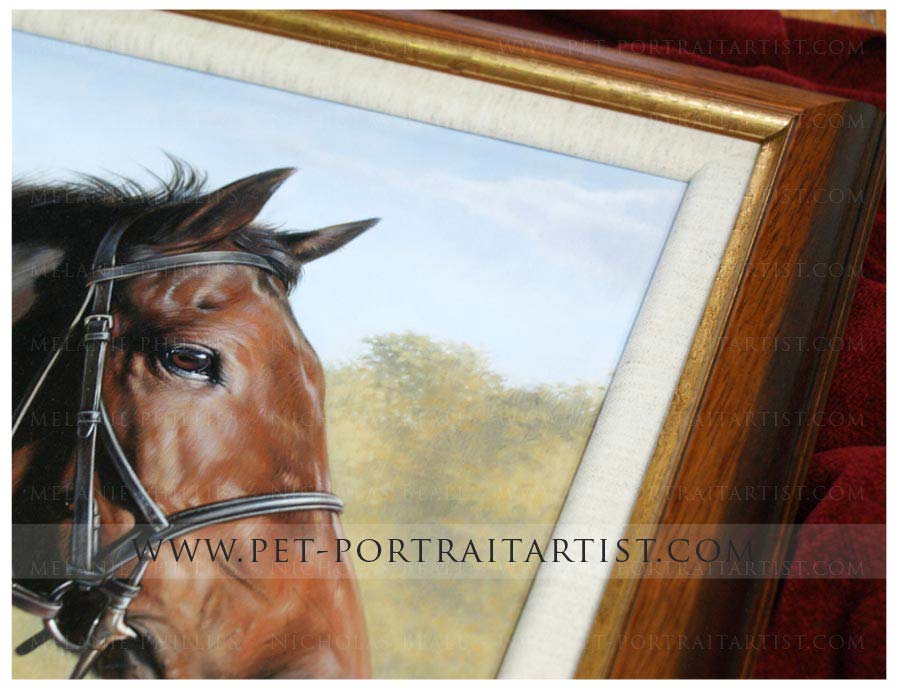 Horse Painting - Horse Oil Portraits
If you are able to take photos especially for your horse oil portrait, this is really useful. If you have a good quality camera or you have a friend who enjoys photography, taking an excellent range of photos for the painting really can make a big difference to the outcome of the portrait. As you can see from the oil painting of Whiskey, the photo of him taken outside on a sunny day really made for a wonderful portrayal of him. Why not email us your photos today.