Oil Horse Portraits on Canvas
Welcome to Nicholas' oil painting of Shannondale Inca. The oil painting of Inca was traditionally hand painted in oils on Italian linen canvas by professional horse portrait artist Nicholas Beall. Both Nicholas and myself work in our garden studio nestled between trees painting and drawing full time on portraits of horses and other animals. The painting of Inca is beautiful and you can read more about the commission below.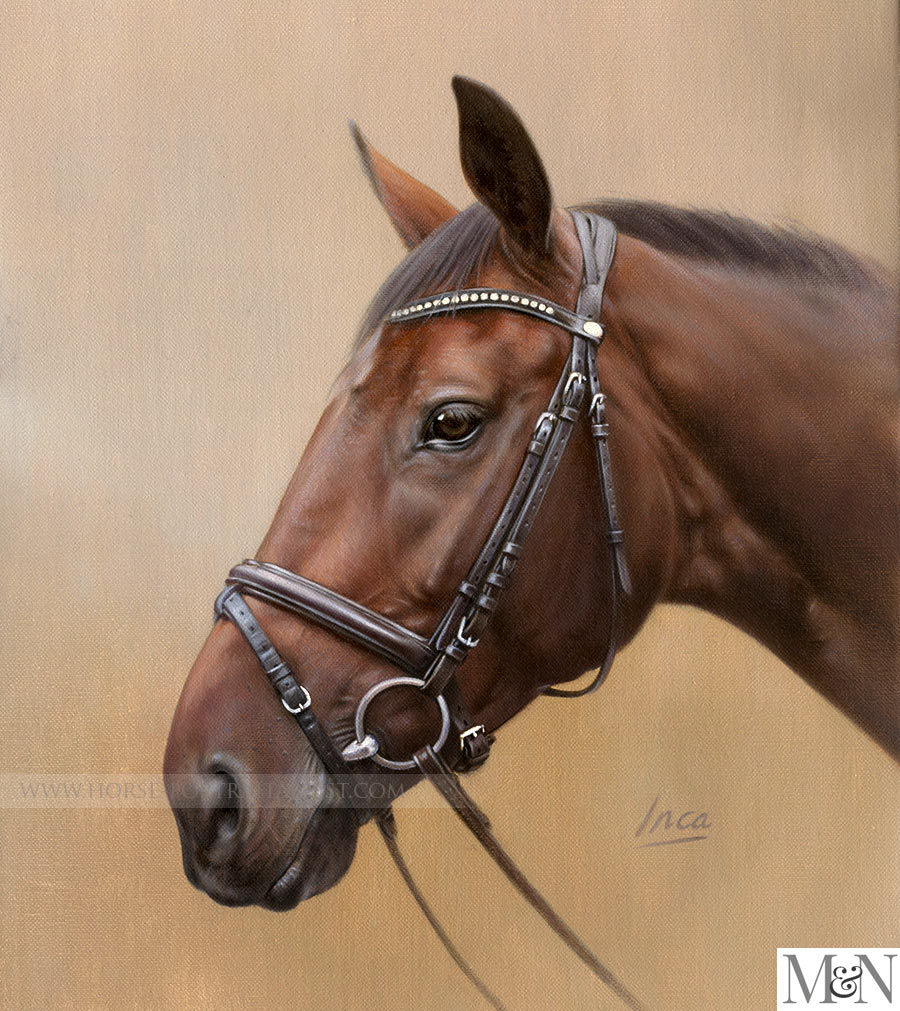 Commission of 'Shannondale Inca' - Horse Oil Painting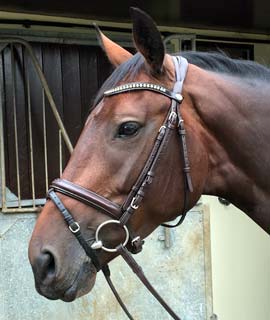 Jamie Greenwell commissioned Nicholas to paint his wife's horse, Shannondale Inca, for her 60th Birthday. Jamie wrote - "I would like to get my wife's event horse (named Shannondale Inca) painted by way of a 60th birthday present. My initial thoughts are a head only oil portrait. I understand that you will need plenty of photographs, which I am sure I can get done. Would you need to see/visit the horse in question or are photographs more than sufficient? Many thanks. James Greenwell"

We do indeed require lots of photos to work with, we always say 'the more the merrier'! Nicholas and myself will always use one photo for the main pose for our portraits. The photo really needs to have lots of detail in, with the photo being taken on a good quality camera. Similar to the photo on the left of Inca, the subjects head needs to be close in the frame. If you would like any tips and guidance we have a full page all about how to get a good photo of your horse on our portraits photography tips page. Don't forget if you would like to have the tack painted, keep them on your horse when photographing. If you would like to see them painted or drawn without tack, take the photos in a field or yard without any tack, head collar or coat.

The portrait of Shannondale Inca was painted at 16 x 12 inches and as you can see above the portrait came out beautifully. Jamie was thrilled and you can read a testimonial below...
Hi Melanie,
Finally got home and Serena has just unwrapped the picture of Inca and is delighted with it. Thank you and Nicholas very, very much. It was very well wrapped up, which is ideal to ensure no damage in transit. Serena now says we must get you to do a painting of our daughter Davina's horse (Dirk). Maybe one with horse AND rider – so watch this space.
Many thanks again.
Jamie X
Photos of the Oil Horse Portrait Framed
Here are some amazing photos of the portrait framed. Finding a good framer is key for the completion of your oil painting and if you need any help or guidance, we are more than happy to help guide you at any time.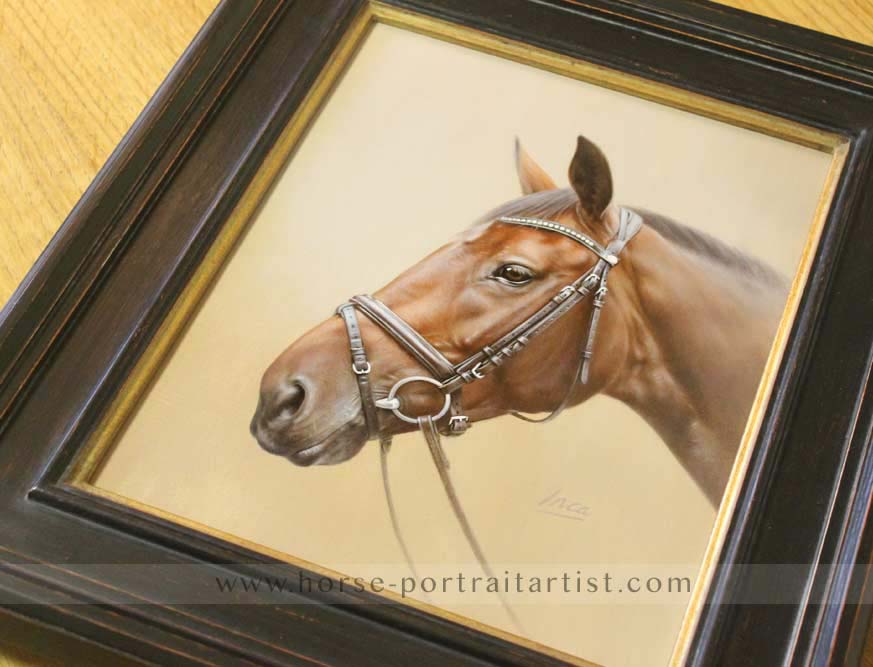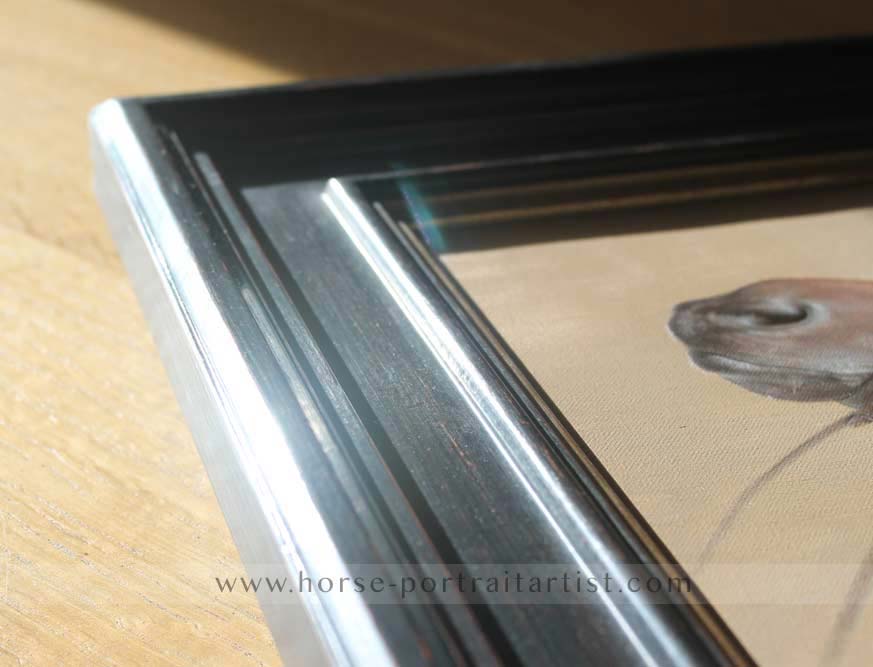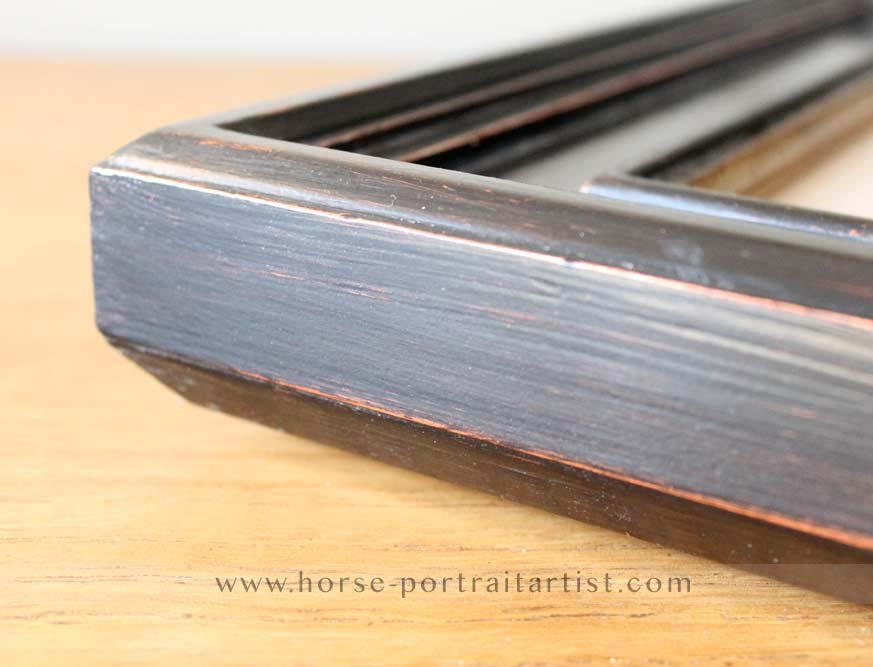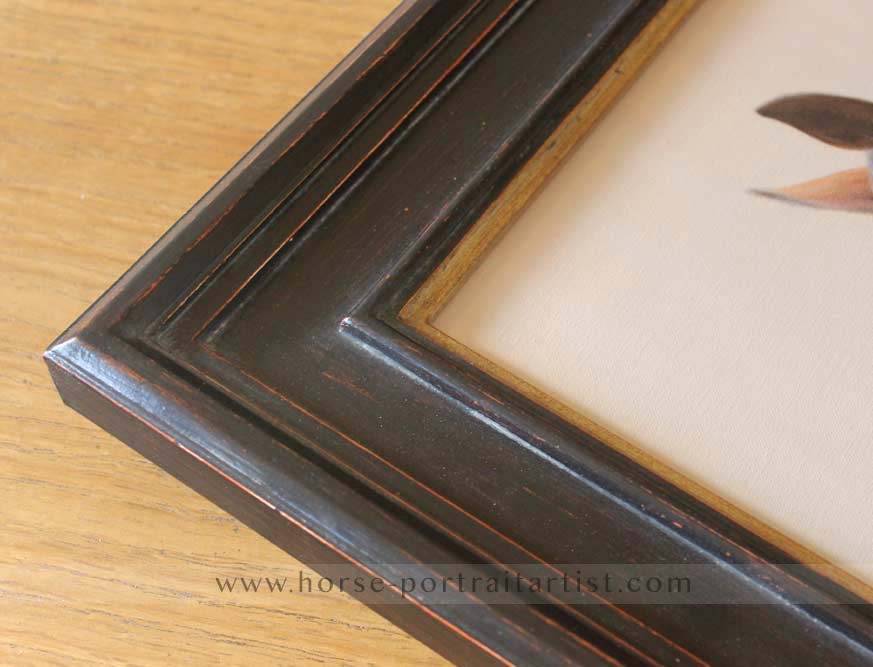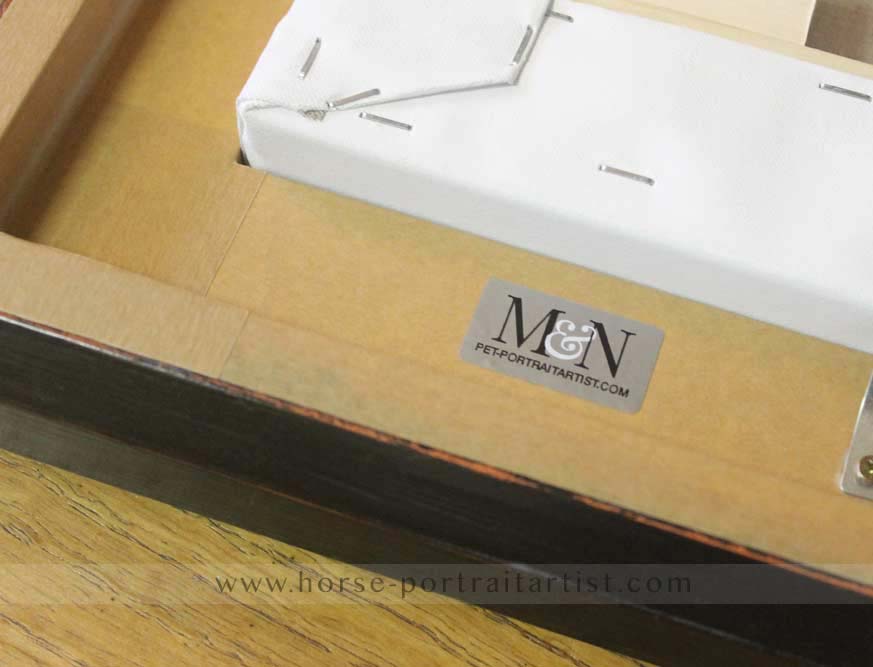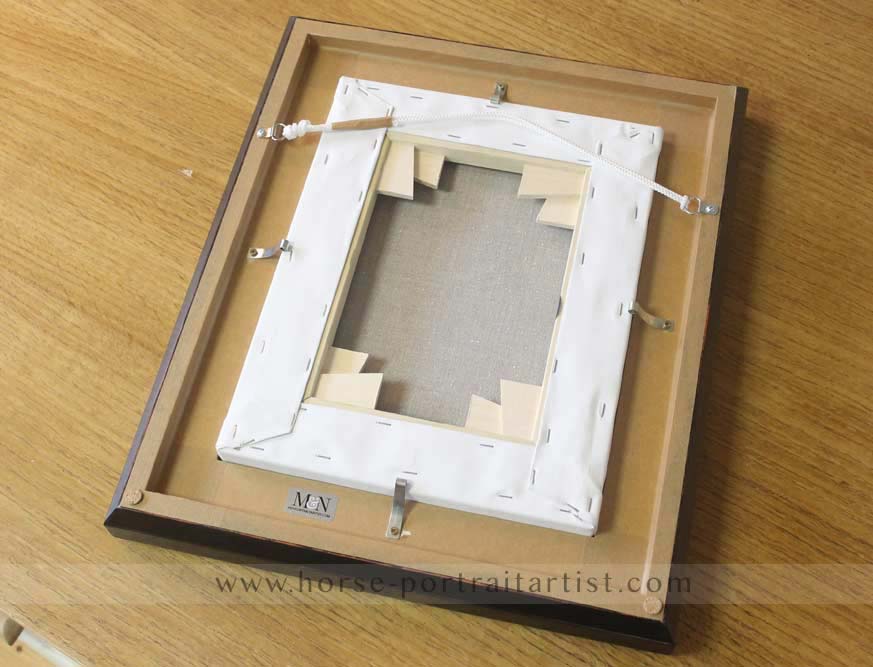 Oil Horse Portraits
We hope that you have enjoyed reading about Inca and the commission. If you would like to commission a horse portrait for a birthday surprise, you can email us at any time. Let us know the size of portrait and if you would like us to have your portrait framed too. Contact us at any time from our Horse portraits contact page.