Horse Oil Portrait Painting - Oil Paintings on Canvas
Craig contacted us in November 2019 asking if we would be able to paint a portrait of his daughters horse and wondered what our waiting list was like. He wanted to surprise her for her 16th birthday at the end of January. Nicholas is usually working to around a 4 to 5 month waiting list and we can usually work to clients into our schedule around those dates. Thankfully we were able to fit Craig's portrait of Henry in, we are always happy when we can meet deadlines. Scroll down to read more about the painting and see it framed, with Craig's daughter too!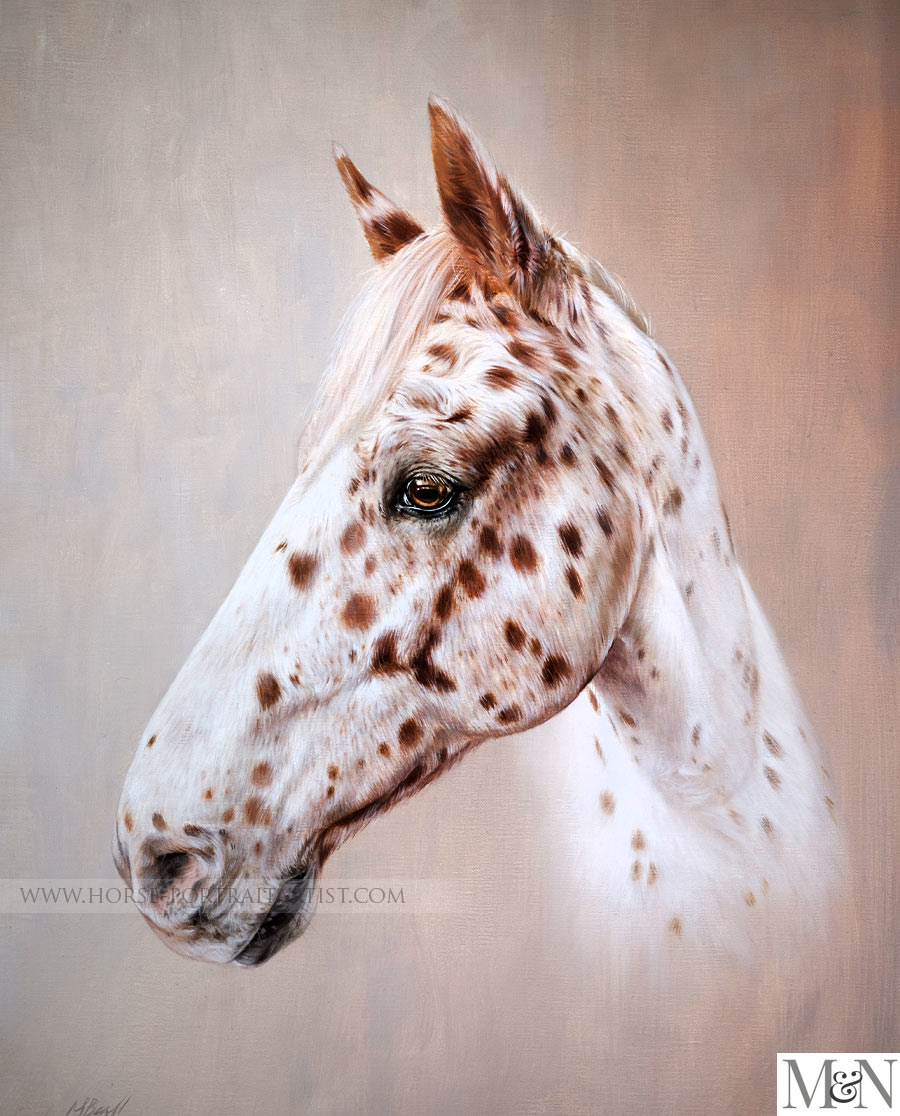 About the Commission of 'Henry'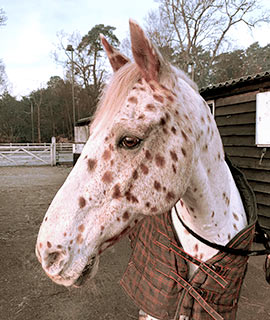 Henry's painting was painted in oils on Italian Linen canvas at 20 x 16 size. This is the perfect size for a head study in our opinion. Its a really lovely size to get the optimum amount of detail, fine lines and detail in the horses eye and allow for some artistic flare in the background.

Craig and his wife were able to visit the stables to take photos without their daughter knowing, managing to keep this a complete surprise until her 16th birthday. High quality photos are key in an oil painting like this and Craig's photos were perfect.
We are often commissioned for horses portraits for 16th or 18th birthdays. Its a really lovely and special birthday and pretty unique. iPhone's come and go, but a really lovely, traditionally hand painted portrait, cant ever be repeated or replaced. Scroll below to see a photo of Craig's daughter with the framed portrait on her birthday.

Horse Portrait Framed
Here are a few photos of the painting framed.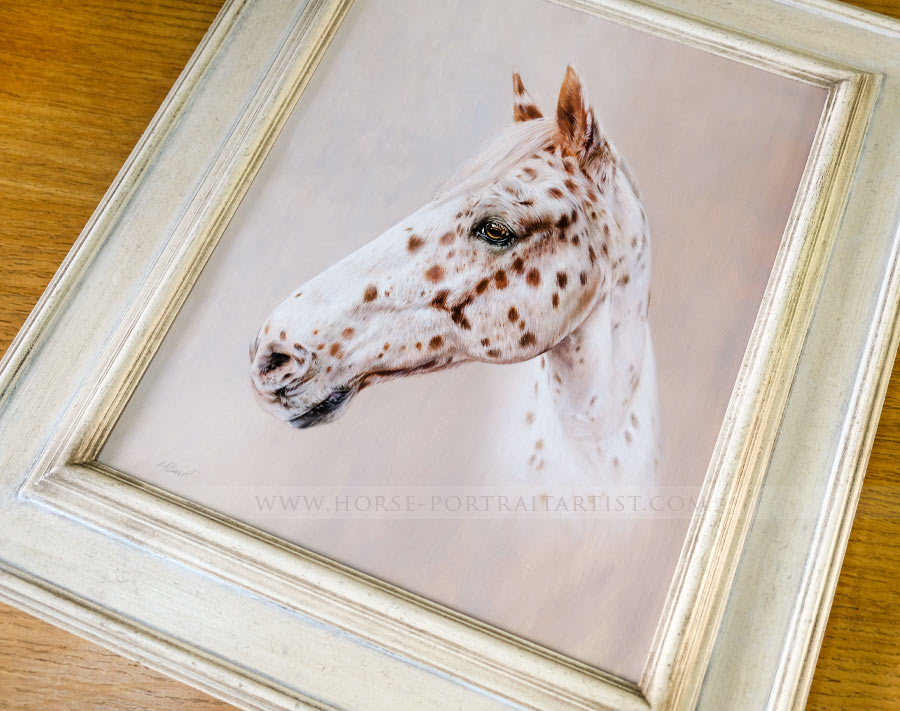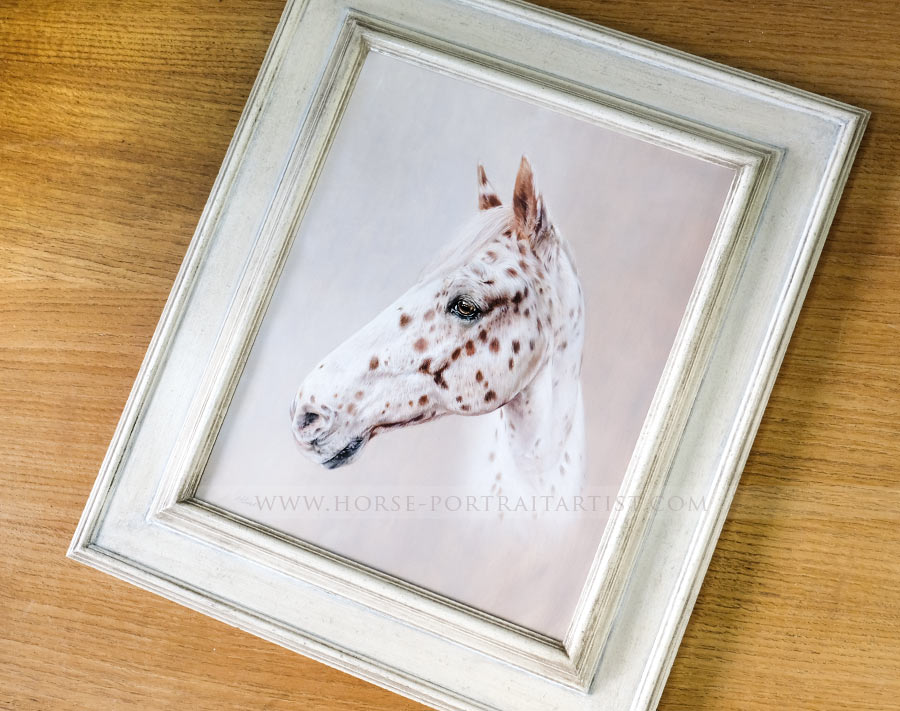 Happy Client Testimonials
Craig very kindly took a photo of his daughter when she opened her painting which you can see below. You can also read a lovely testimonial from Craig too. We are thrilled that it was a success.
Hi,
I have been meaning to email, a very busy weekend with 16th celebrations - all done now! Yes it was a lovely surprise for her and she was delighted with the painting. It is stunning and captures Henry perfectly. How wonderful to be so talented! Thank you so much for everything, and for completing it within the tight time-frame. We are very happy! Here's a picture - at 5:45 in the morning so she's a bit bleary-eyed!
All the best,
Craig x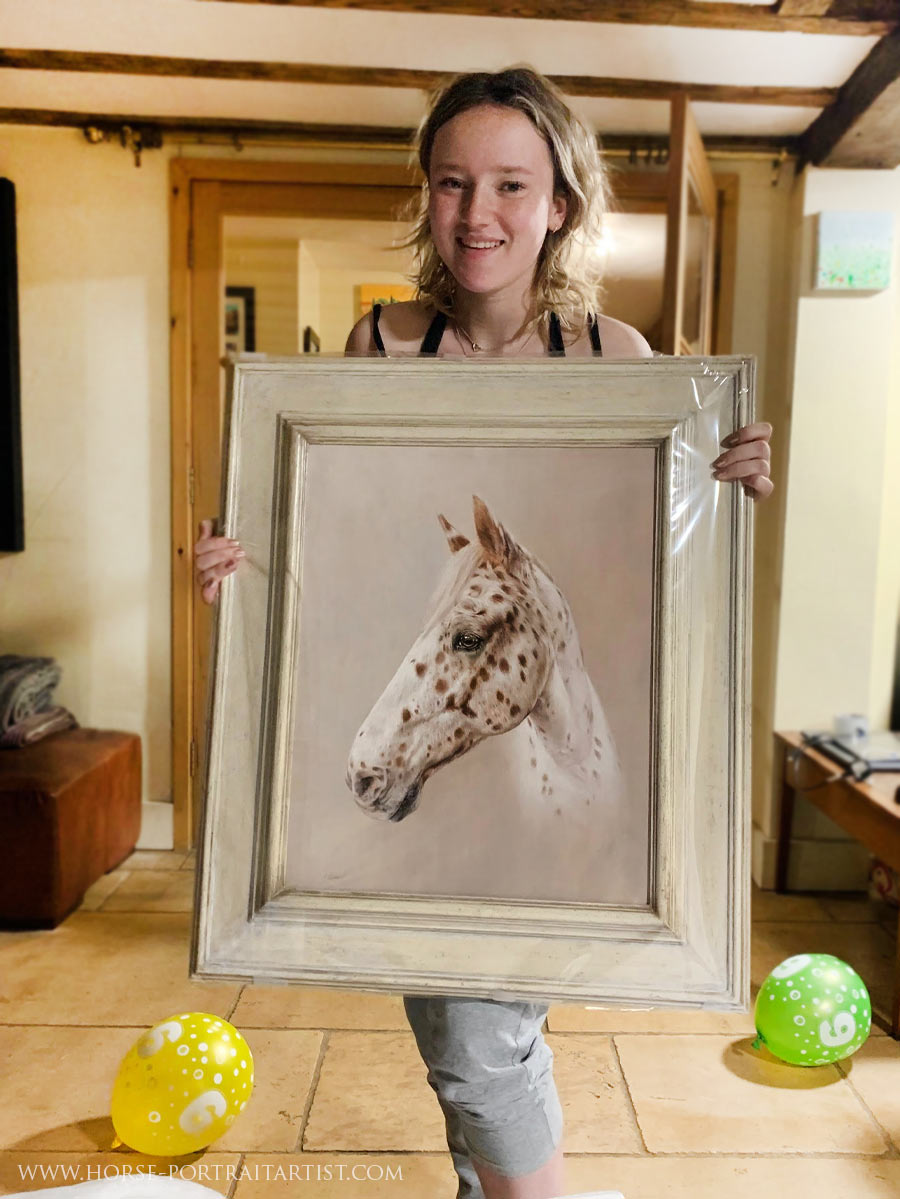 Horse Oil Portrait
If you have a daughter who has a special birthday coming up and would like to commissions a painting for them, just drop us a line from our contact page and let us know your ideas.