Dog Portrait Painting - Dog Portraits
Welcome to our dog portrait painting of Newman. Nicholas traditionally hand paints all of our oil paintings in the old fashioned way. He stands at his easel with his oil paints and brushes and creates portraits for clients just like the painting below. Nicholas is commissioned from all over the world and this painting below was commissioned by a client in the USA. Scroll down to read more about the commission, view photos of the portrait framed.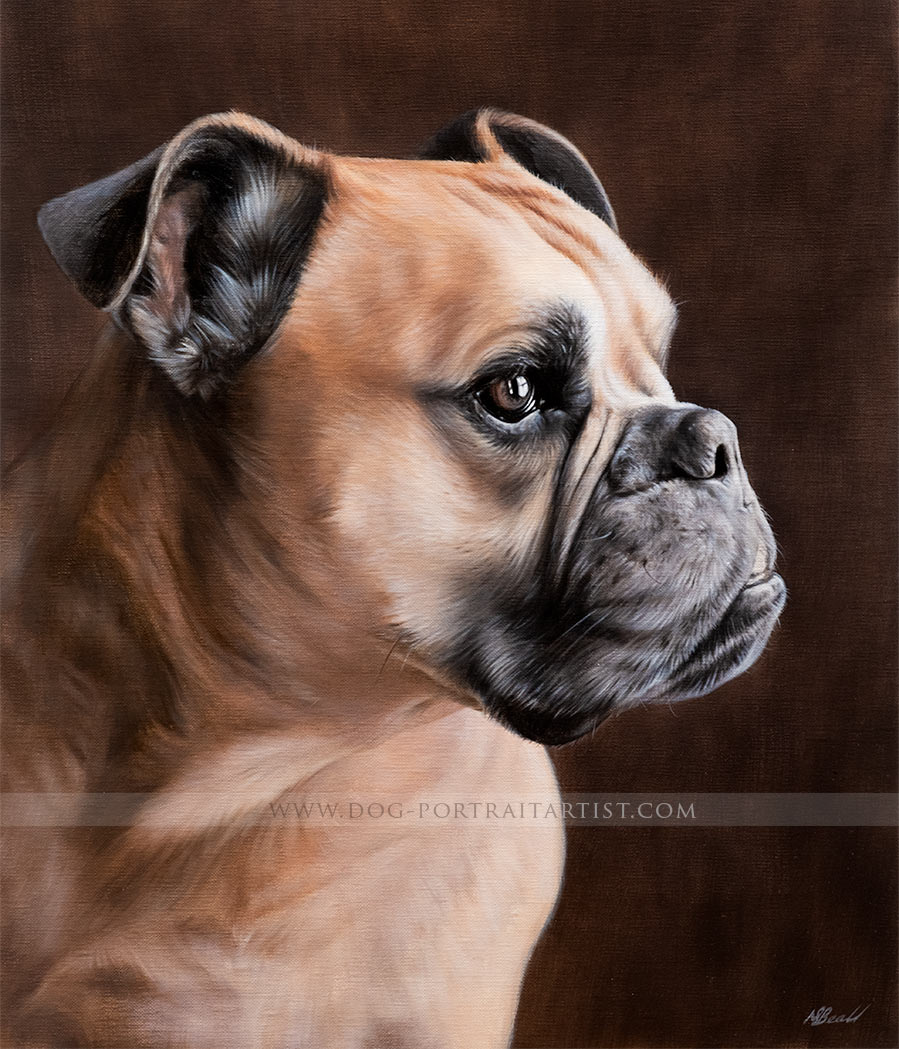 About the Commission of 'Newman'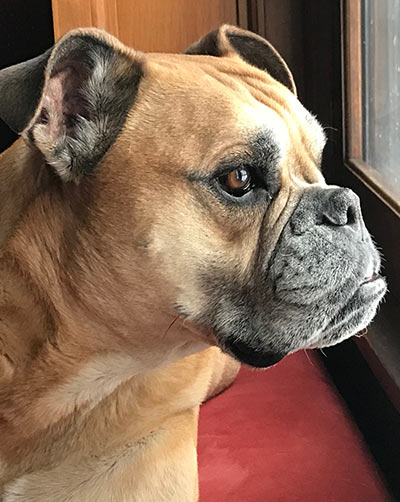 Heather Bristow (USA) contacted us to commission an oil painting of their dog Newman. Heather actually said... 'My husband has been asking for a portrait from you for years!' We were thrilled to hear this and excited to work with them on the painting of Newman.
Heather emailed us a number of photos of Newman, along with some live photos form her iPhone which we could see moving shots of Newman and their family. There was one photo that stood out to us and that was the photo of Newman on the left. Nicholas was inspired by the lighting and the look of the whole composition. It would make for a stunning paintings and Heather agreed.
The portrait was traditionally hand painted in oils on Italian Linen canvas at 18 x 14 size, which was a really lovely size for the portrait, to get a good amount of detail within Newman's face. We have added some close up photos below of the oil painting with Nicholas's hand and brush in along with photos of the portrait framed, scroll down to see more....
Hi Melanie and Nicholas,
It looks wonderful! Jason is going to love it!!
THANKYOU!!
Sincerely,
Heather
Dog portrait in detail
Below is a close up photo of the beautiful Newman, with Nicholas's hand in with his brush to help give scale to the painting. The detail in Newman's eye is beautiful and you can even see the reflection of the window he was looking out of, in his eyes.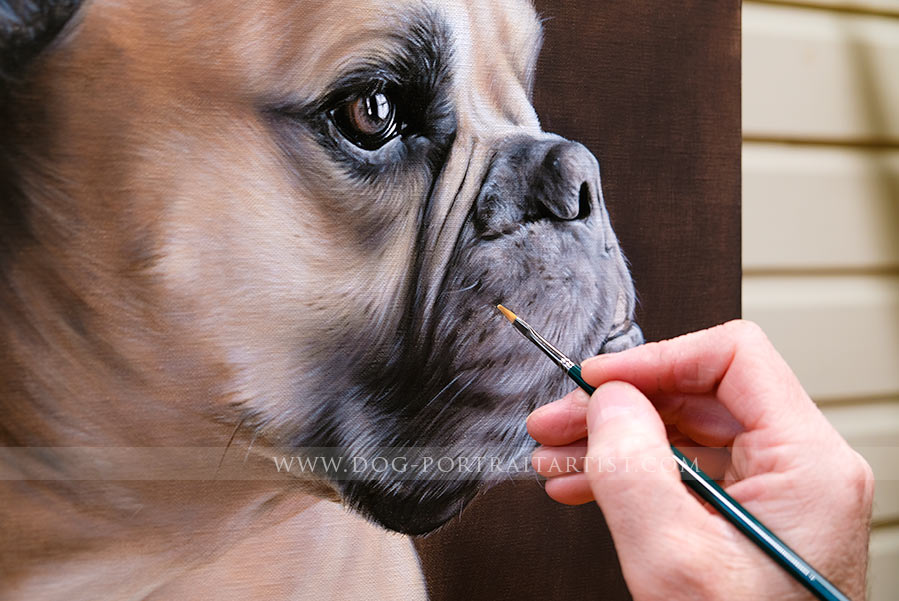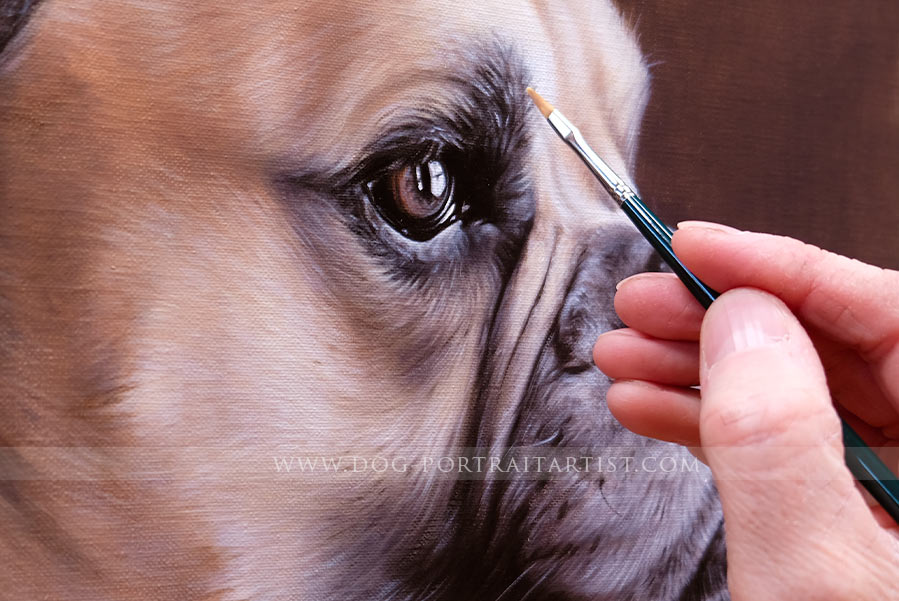 The Dog Portrait Painting Framed
Here are some photos of the dog portrait painting of Newman framed. The style of the frame is simply stunning and the gold line completes it beautifully.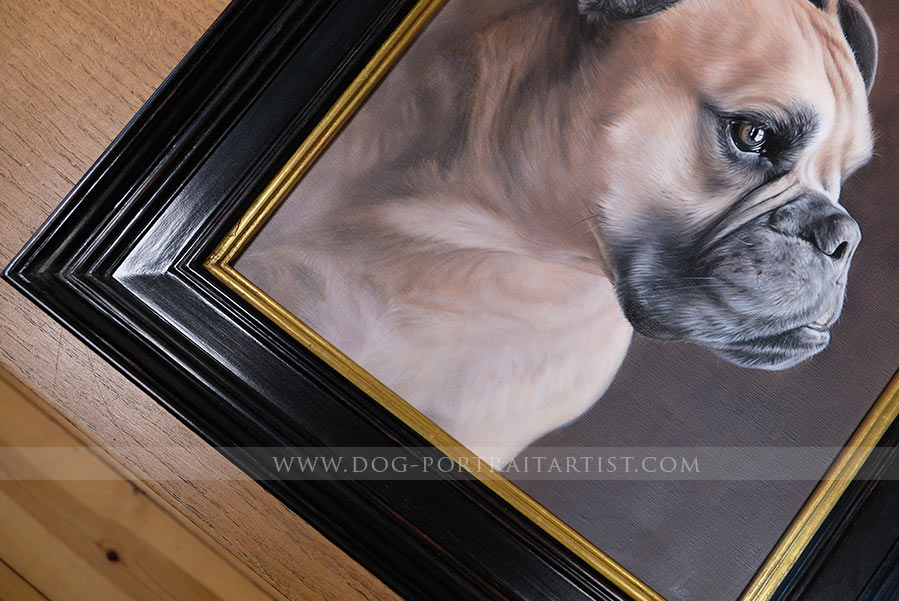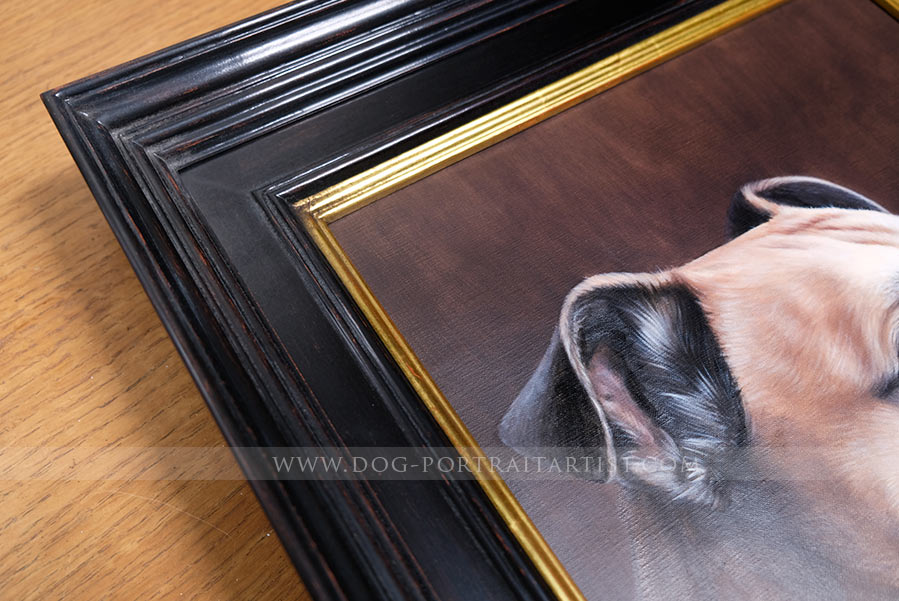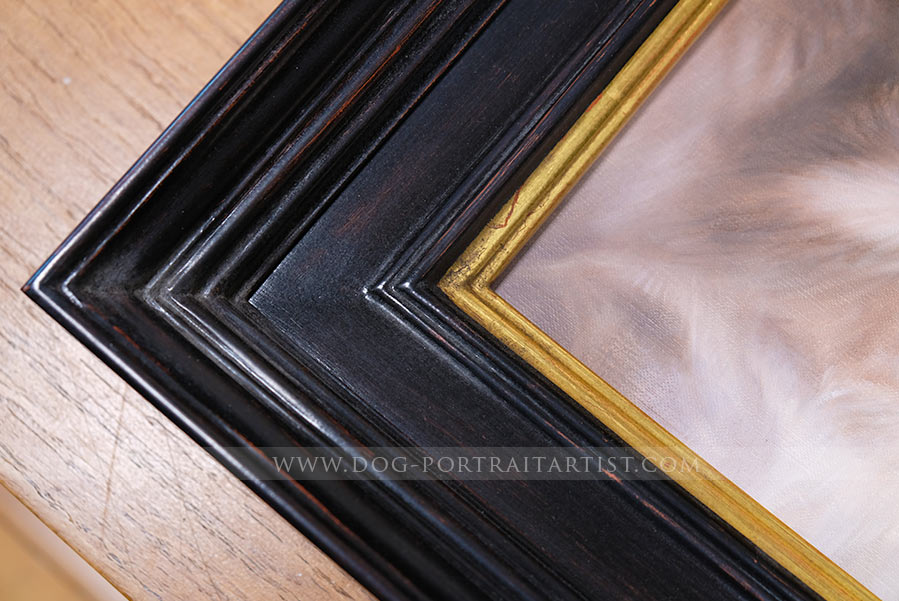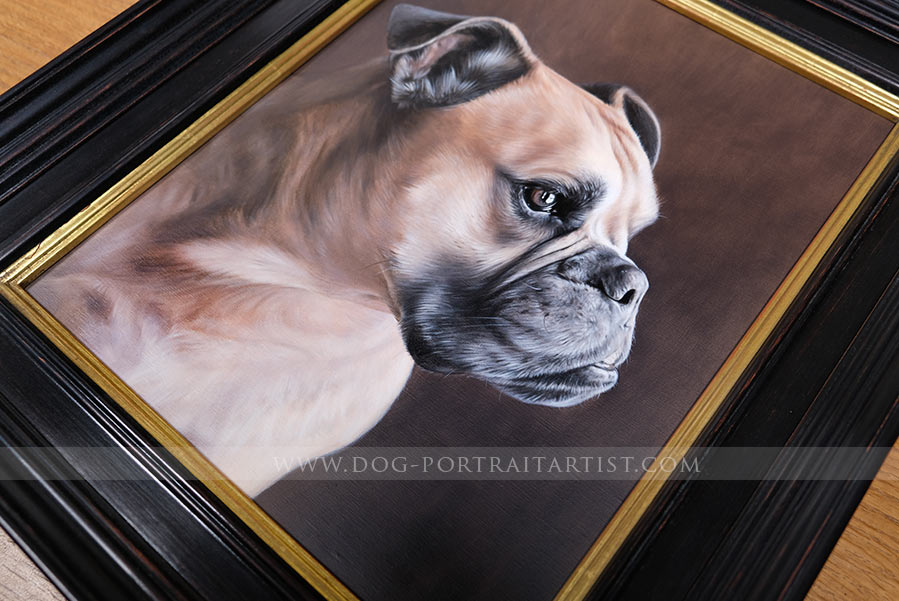 Dog Portrait Painting - Dog Portraits
We hope you have enjoyed reading about the commission from Heather for her husband Jason. If you would like Nicholas to create a hand painted dog portrait for you similar to Newman, drop us a line from our pet portraits contact page.