Dog Portrait - Black Labrador Dog Portraits
Welcome to our portrait of Brhyer the Black Labrador commissioned by a returning client. All of the oil paintings are crated by Nicholas Beall, we work together here in our art studio in the heart of Wales, UK. We paint and draw dogs for clients all over the world. Nicholas traditionally hand paints his oil paintings on Italian linen canvas using traditional oils and traditional methods of painting too. If you scroll down you can see more photos of Bryher and read about the commission and also read a lovely testimonial from our client too.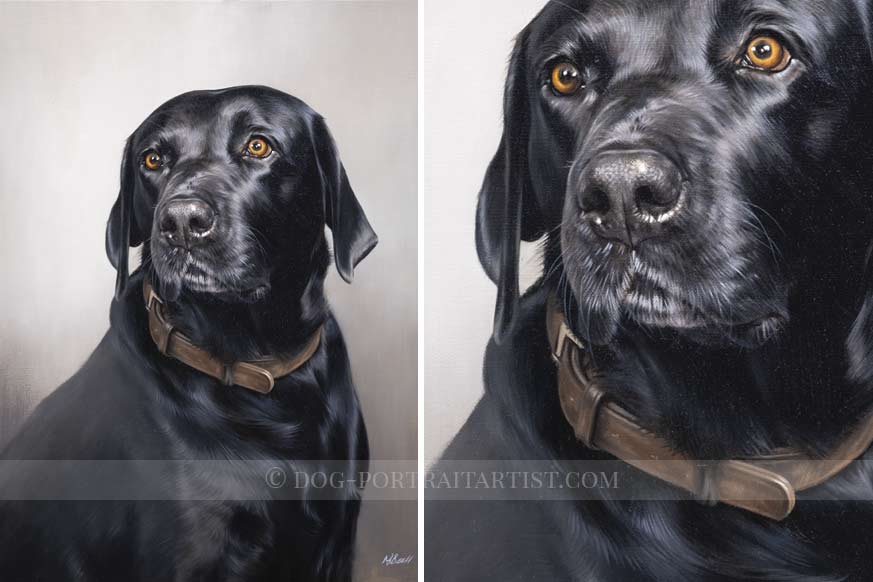 About the Commission of 'Brhyer' The Black Labrador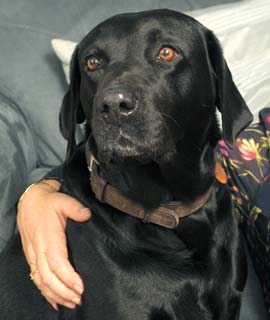 Drinda and her family have commissioned us for many years to paint their Labradors. The latest portrait to be created was of their beautiful Black Labrador called Bryher. Sadly Bryher had passed away in 2018 and Drinda wanted a painting of him to remember him by.
The photos Drinda emailed were lovely and the photo left was the one we used as the basis of the oil painting. The hand over Bryhers back wasn't a problem as Nicholas could use other photos to be able to see what Bryher's back and shoulder was like.
The portrait was painted at 16 x 12 size, which matched all of the other paintings Drinda has commissioned over the years. As you can read in the testimonial below, we are hoping one day to see a photo of all of the portraits displayed in Drinda's home....
Dear Melanie and Nicholas,
It's arrived and it's absolutely magnificent ! A big thank you to Nick for a wonderful portrait: he has captured Bryher's character perfectly. But after the last three I expected nothing less! Once we have had him framed I will try and take a photograph. When I tried with the others I always managed to get a flash bounce back but I will have a go. He will then join the others on what my son artlessly calls the 'dead dog' wall and I will try to photograph them all.
Best wishes to you both
Drinda and Will xx
Nicholas with The Black Labrador Portrait
The photo below shows Nicholas with the portrait prior to packing the painting to send to Drinda and her family.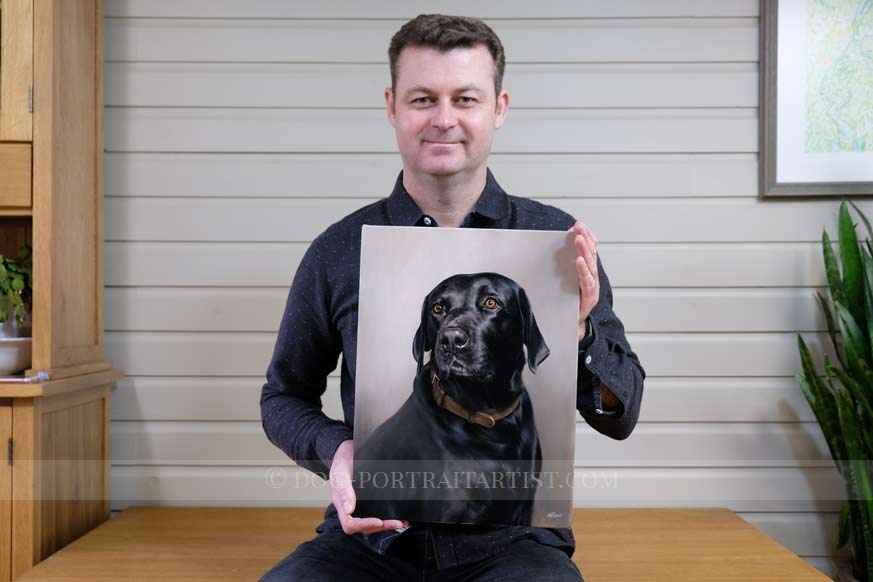 The Portrait and a Brush...
I often take photos of the portraits with Nicholas' hand and brush on at the end of the painting process. This helps the clients and viewers to see the photos a little more close up and also gives scale to the painting. We hope you like them!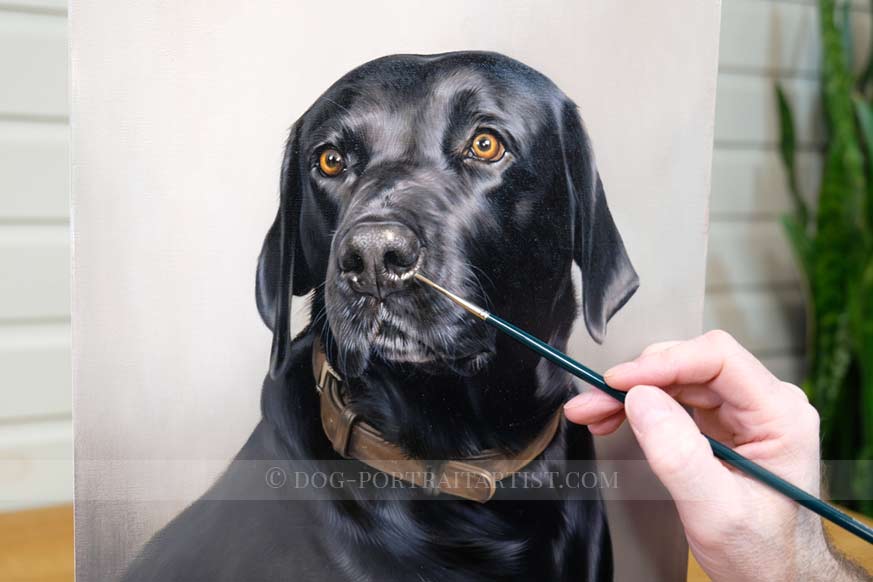 Black Labrador Dog Portraits
We hope that you have enjoyed reading about Bryher the black Labrador dog portrait. if you have a black Labrador that you would like Nicholas to paint in oils, please do drop us a line. We would lover to work with you. Email us from our pet portraits contact page and tell us all about them.