The Cottage Garden & Woodland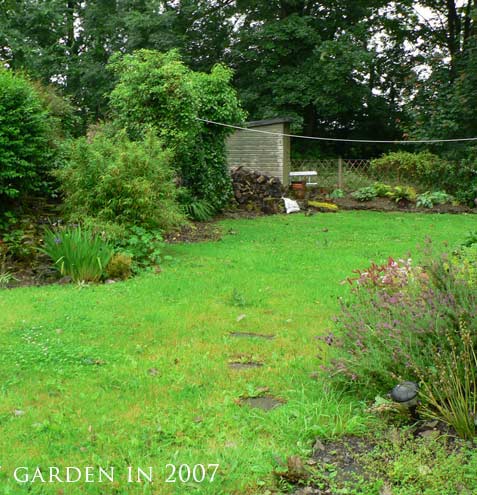 Renovating our little cottage has taken a lot of work but the garden has also had it's fair share of work too. Over the 10 years of living here, we have been working tirelessly to create a haven for us to enjoy. When we moved in, our back garden was a simple rectangle as you can see in the photo right. It was a simple lawn, some overgrown shrubs and hedgerows with shed at the bottom of the garden.
Being a keen gardener I wanted to develop the garden into a wildlife haven, and a safe place to have a dog and chickens. We also knew we eventually wanted to create a dedicated place to work outside in the garden, rather then using a room in the cottage.
So we purchased a piece of unused land both below and to the side of us from our neighbours. It has taken a lot of work as the land was overgrown and had become a place to store old roofing slates, abandoned rotting logs and was very overgrown. It was covered in brambles, stinging nettles and foliage. A huge task to take on but a very exiting one!
The photo below shows how our top cottage garden looks in 2017. If you look towards the bottom of the garden you can see we have a new shed, where the old shed stood. This is in the same place as the 2007 photo above. This should give you a little scale and enable you to compare the changes that we have made in the last 10 years.
We have a little wildlife pond on the left which is quite overgrown with irises however the frogs and newts love it. My aim is to plant grasses and alpine plants in between the stones and slate to add interest. We are actually in the process of adding a slate stepping stone path on the right hand side of the top garden which takes you to the woodland garden and to the studio. Watch this space as I will update this photo next summer to show you all the development. Our garden is ever evolving and this is what we love about it.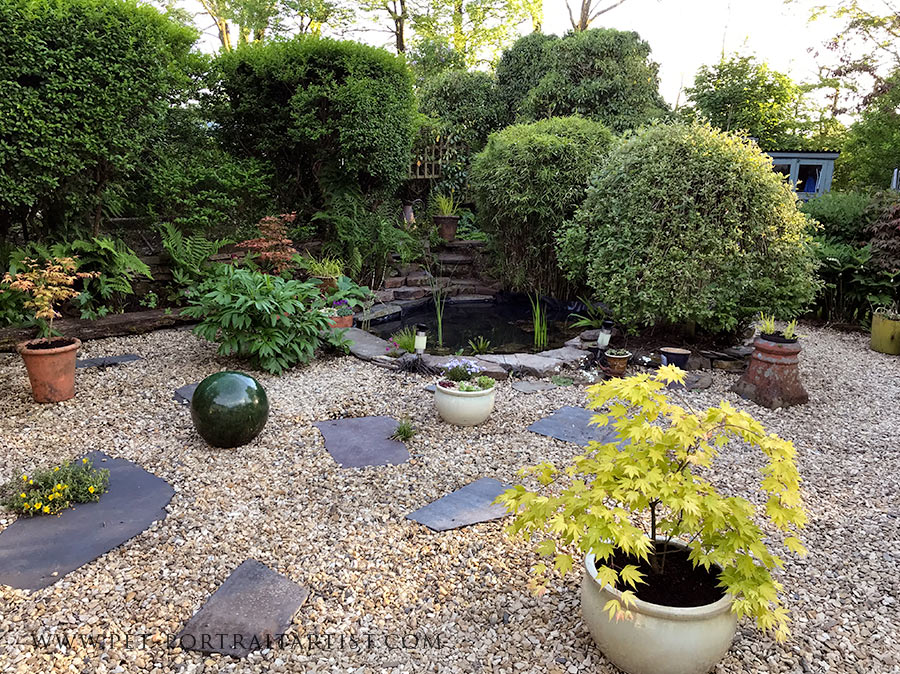 Once you get to our little picket fence you can look through the gate to the lawns and wooded area. We added this picket fence when Lily our dog was a small puppy so that we could let her out the back door and keep her in the top garden and know that she was safe. We have since grown lots of plants up the fence and it is a really lovely divider to the garden. Its almost as if the bottom part is kept secret until you get to the gate!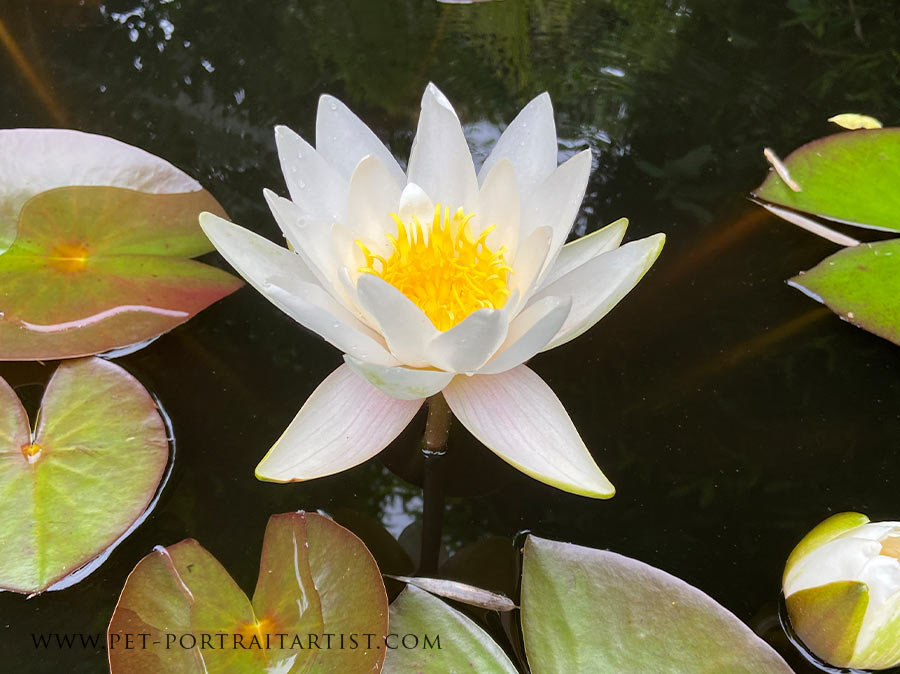 We have lots of large trees in the woodland area which we have to maintain. When we purchased the land we asked our friendly local tree surgeon to take off any dead and dangerous limbs. They have felled a few trees over the years that were either dangerous or to open up the canopy to aid growth in smaller trees. The photo below was taken in 2016. In 20017 we decided that the large ash tree you can see next to the studio was a little too close for comfort so....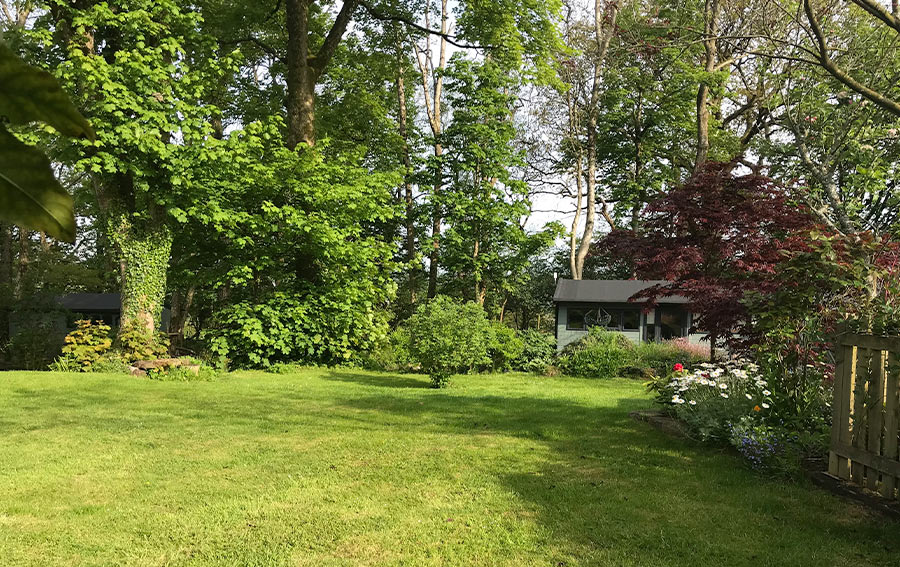 .....The tree surgeon felled the tree in early spring time. Nicholas splits, chops and stacks the wood outside during the spring / summer to dry. It then spends further time in our open woodshed to season. The drying process is very important and it will only be used on our wood burner when it's fully seasoned.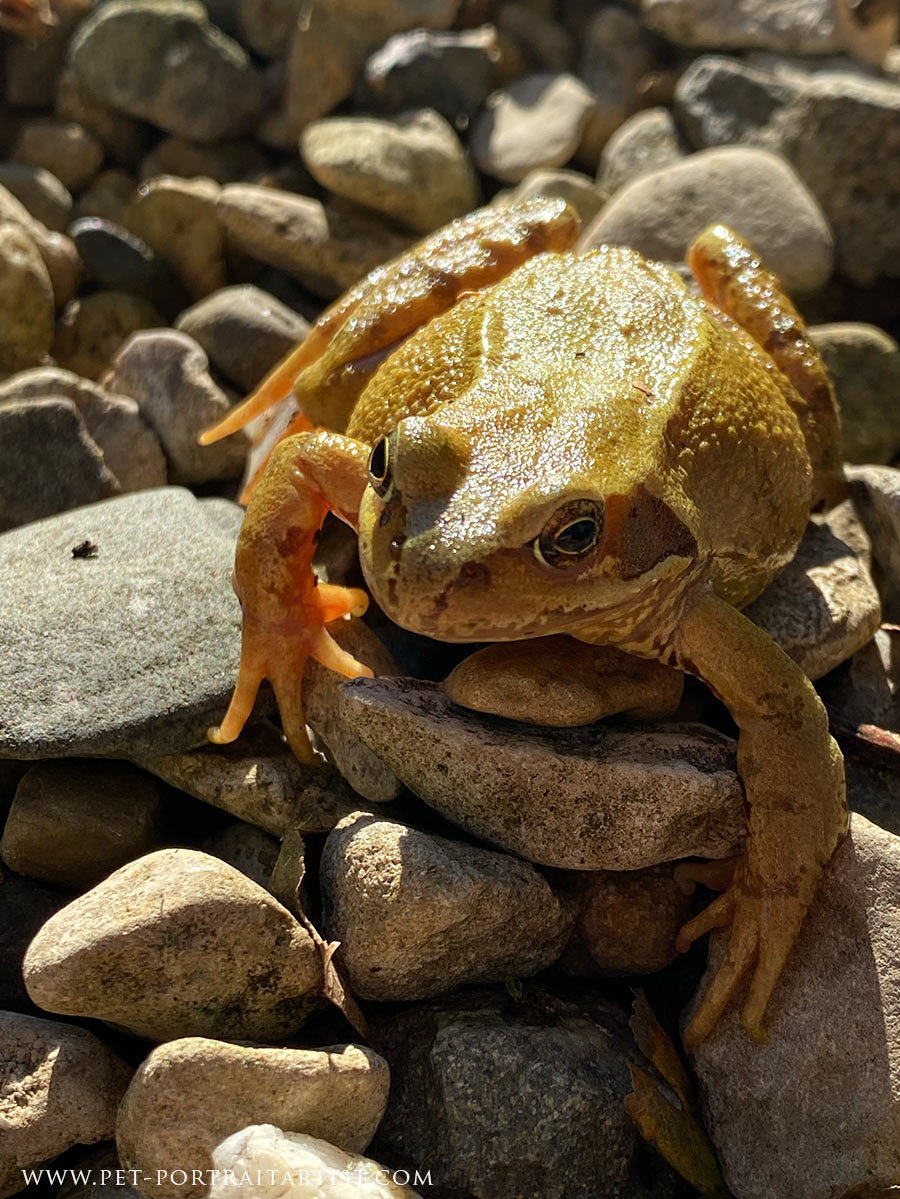 Lily adores our garden. Well I say 'our' garden...I believe she thinks it's all hers!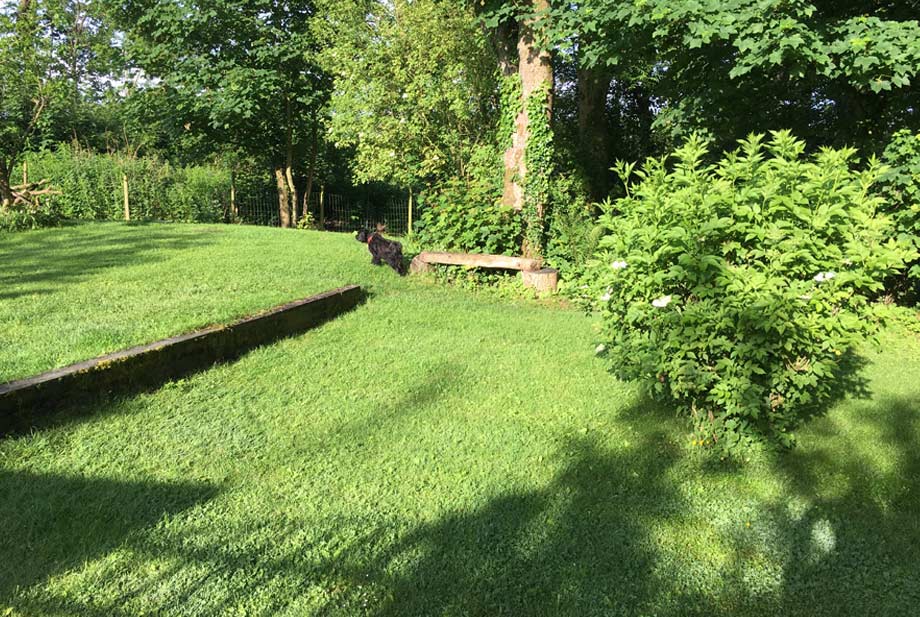 Another view through the woodland, this is heading down towards our storage shed and chicken shed.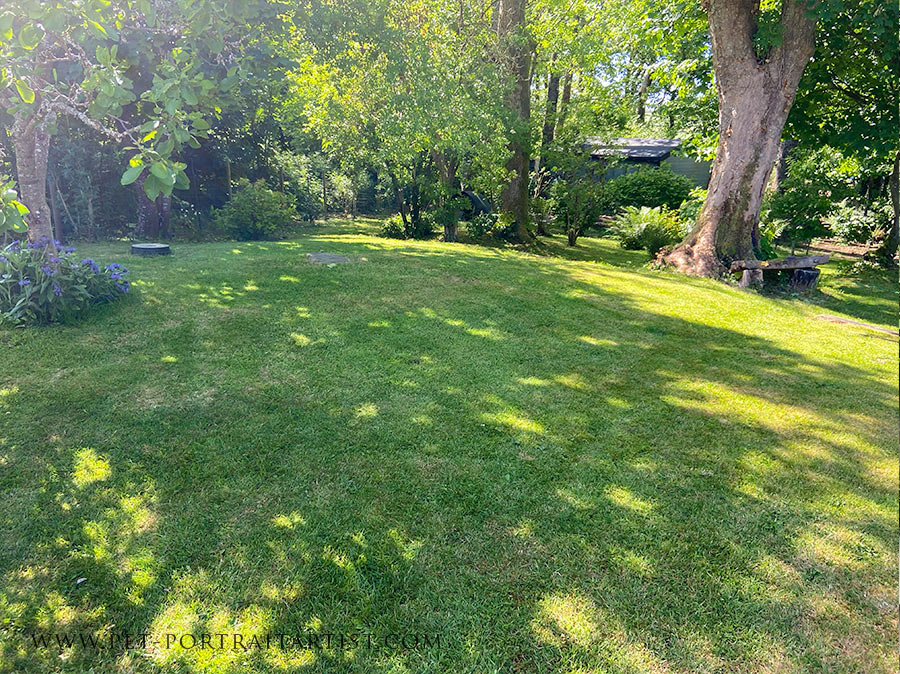 We hope you have enjoyed viewing our garden and if you are ever thinking of visiting us here in Wales, the best time to see the garden is spring and summer. Our typical climate in Wales is very rainy and it pours for many months of the year. The up side to this is that our garden is always green. Downside is it can really only be enjoyed in the spring and summer.....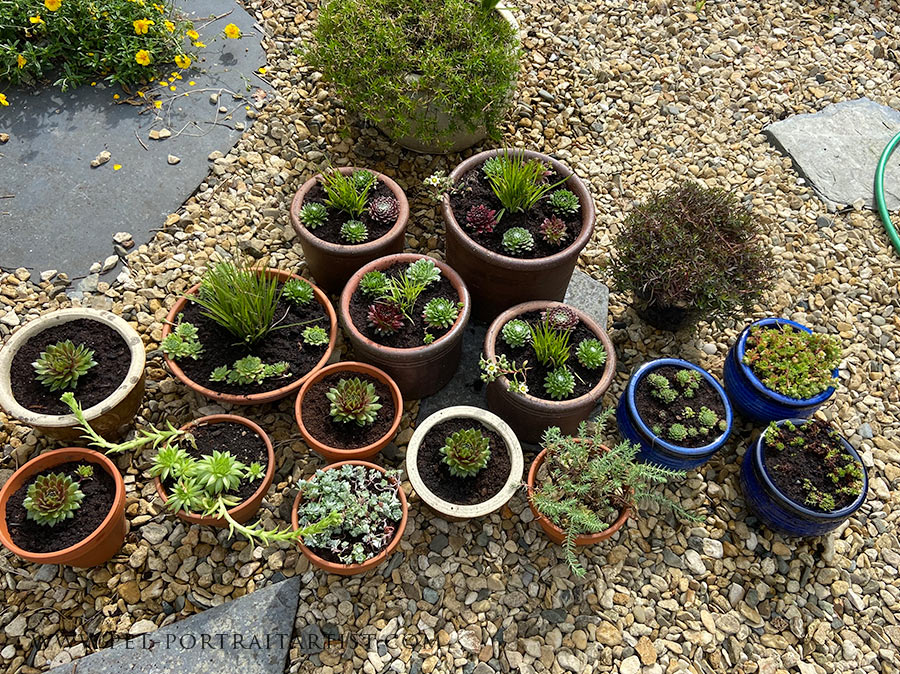 testimonials.....

Hi Melanie and Nicholas,
Many thanks for another splendid painting. We always new it would never be like her, the quality of the photographs quite frankly were very poor, but you have managed to make Chris very happy. He has many happy memories of his first dog Cass. Sadly I didnt know Chris then and so have to imagine. Anyway we get lots of very favourable comments about Lukes portrait which led Heather and Mike Norris having a picture done of Bobby which they are thrilled with. Many thanks for a great job.
Deborah Duggan
Visit next...
Would you like to see our Art Studio photos?