Horse Portraits in Oil on Canvas
Nicholas Beall traditionally hand painted the Horse Portraits in Oil on Canvas of Elly for a special birthday surprise. Our clients first commissioned a local professional photographer to take photos of Elly at their stables specifically for the oil painting. We absolutely love working with clients who have had professional photos taken for them. It enables more easily create high quality detailed paintings for our customers. Elly modeled very well and the photographer took 50 photos at different angles of Elly for us to work from. Our clients asked if the portraits pose could be similar to the oil painting of George which Nicholas painted a few years previous. Thankfully the photographer had taken a photo of Elly at a very similar angle. Scroll down to read more about the commission....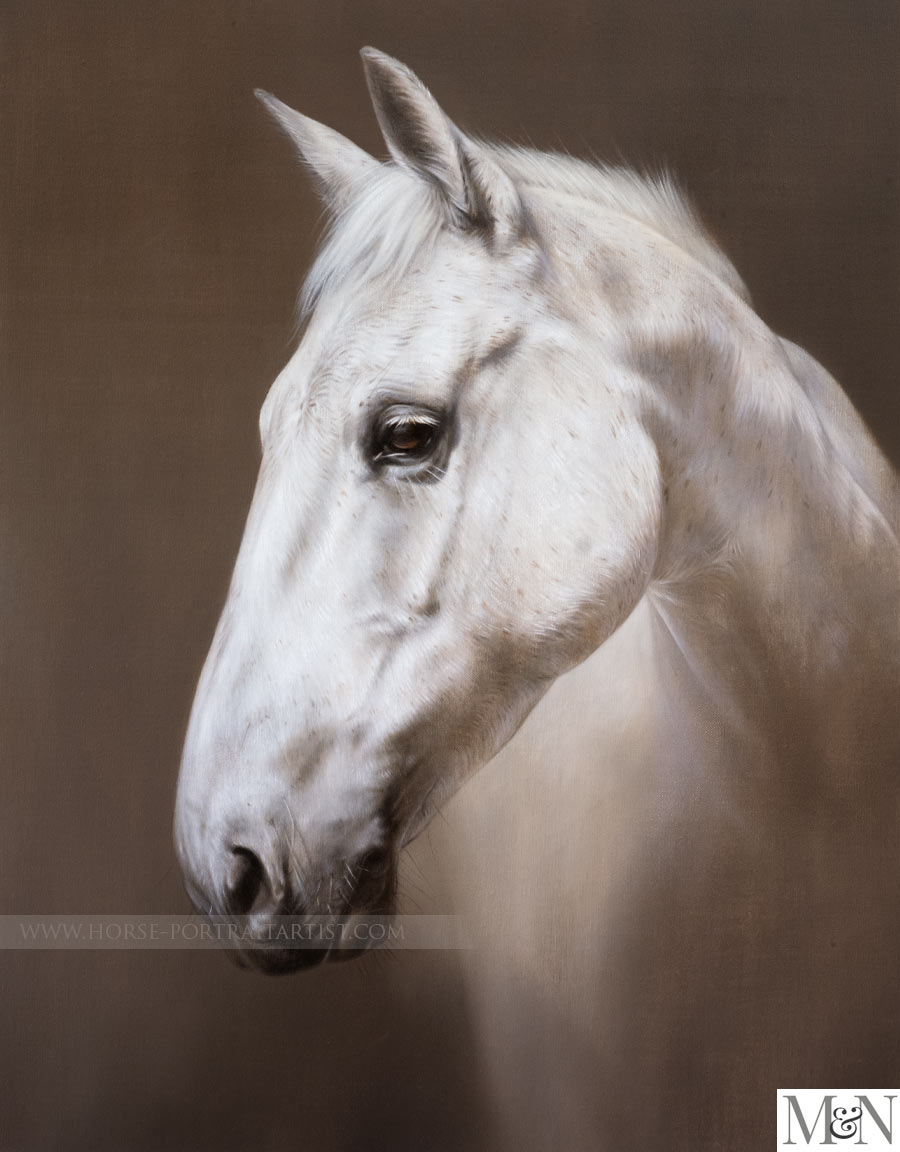 About the Commission of 'Elly'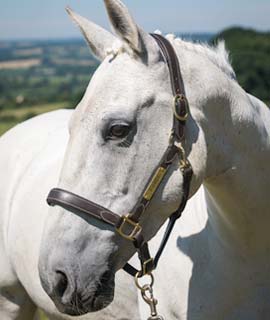 The reference photo on the left was the chosen photo for the basis of the oil painting. Although Elly is wearing a head collar, it was simple to remove as it is fairly loose around Elly's head. It's not always possible to remove head collars when painting and we very rarely remove tack, however this photo didn't prove to be a problem.
Our clients wanted a neutral background behind Elly and Nicholas painted a beautiful mid to warm brown tone which works in well with the browns and umbers in Elly's coat. The painting was created by Nicholas at 24 x 18 size which is pretty much the perfect size for a head study painting like this one.
The portrait was commissioned and arranged by Hannah as a surprise gift for her boss to give to his wife for her 50th Birthday. When the portrait was complete Hannah, the stable manager, was over the moon with the painting and emailed to say how well Nicholas had captured Elly. You can read a few emails from Hannah below.
Hi Melanie,
I still haven't seen her since her birthday but she sent me a text to say how overwhelmed she was by it and how it captured Elly perfectly. I still have not seen it framed either but will send you a picture as soon as I do.
Many thanks again
Hannah Freeman

Hi Melanie and Nicholas,
It's arrived and we love it! I will get you a picture as soon as it's been framed and will also let you know what she thinks of it. Thanks again
Hannah Freeman

Fantastic! It's absolutely beautiful, can't believe how much it looks like her! Her owner is going to love it and I'm so great full you've managed to get it done in time for her 50th Birthday!
Many thanks
Hannah
Up Close Photos
I took some photographs of the oil painting up close with Nicholas' paint brush for scale. The photos are stunning and I have added three for you to view below. We hope that you are impressed!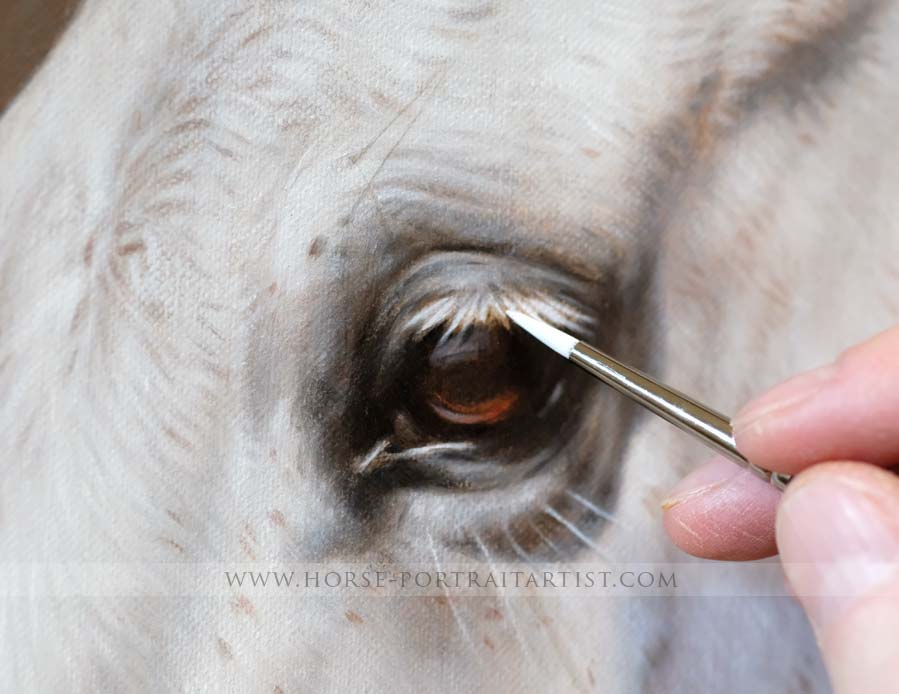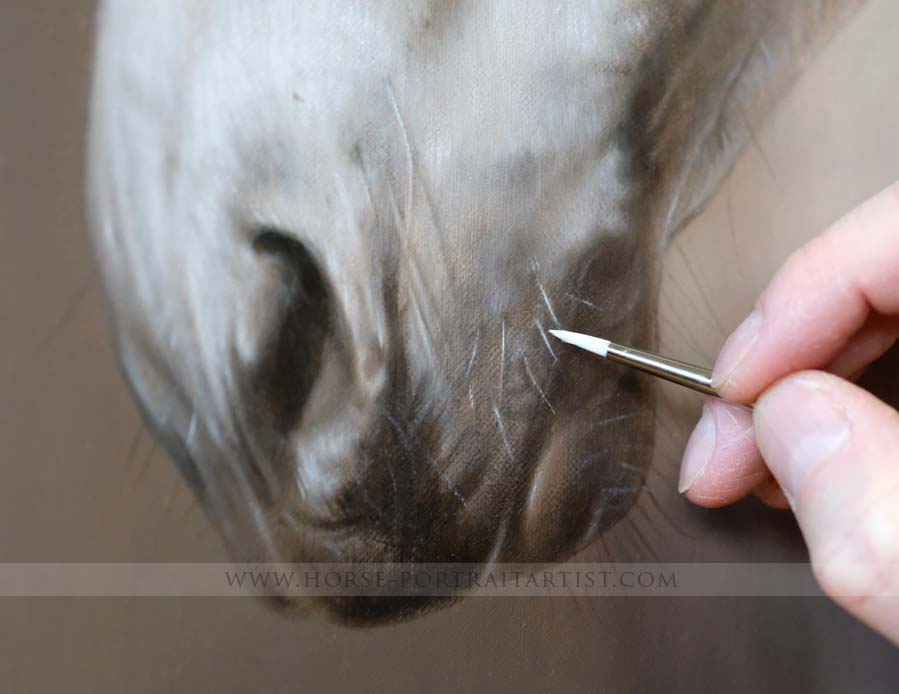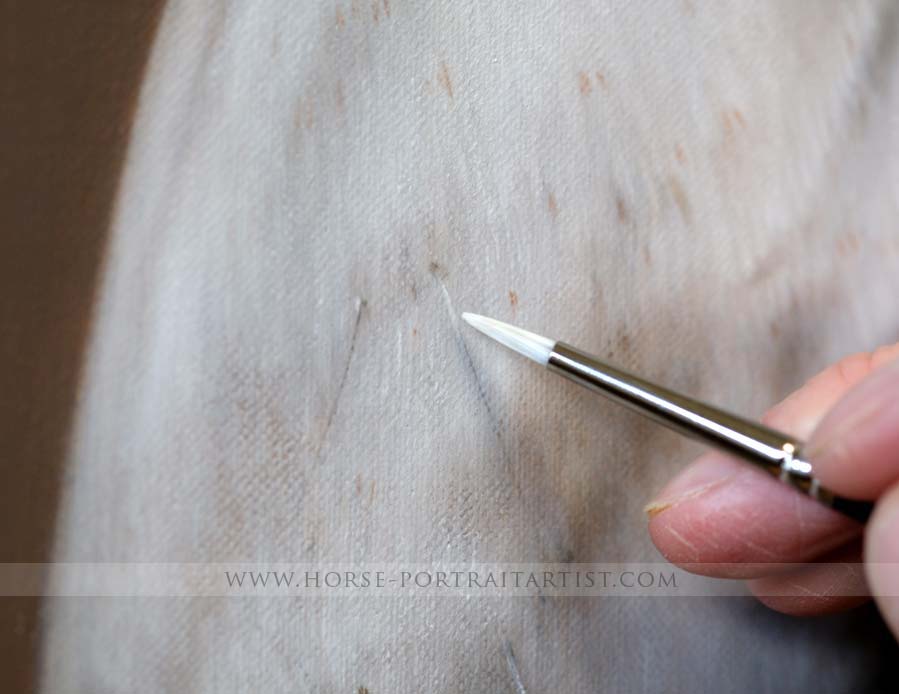 Horse Portraits in Oil
We hope that you have enjoyed reading about the commission of Elly and if you have a horse similar to Elly that you would like portrayed, please let us know. Why not drop us a line with photos and some thoughts about the size of portrait that you would like. Message us from our contact page at any time.