Horses Portrait - Oil Paintings on Canvas
Welcome to our horse portrait oil painting on canvas of George. With every client we speak to, many of them say that the portrait of George below is one of their favourite paintings that Nicholas has completed. We are always thrilled to hear that! Nicholas thoroughly enjoyed painting George in oils for clients Sue and Anne and we hope you enjoy reading about it and viewing the photos below. The portrait was traditionally hand painted in oils on canvas by Nicholas Beall.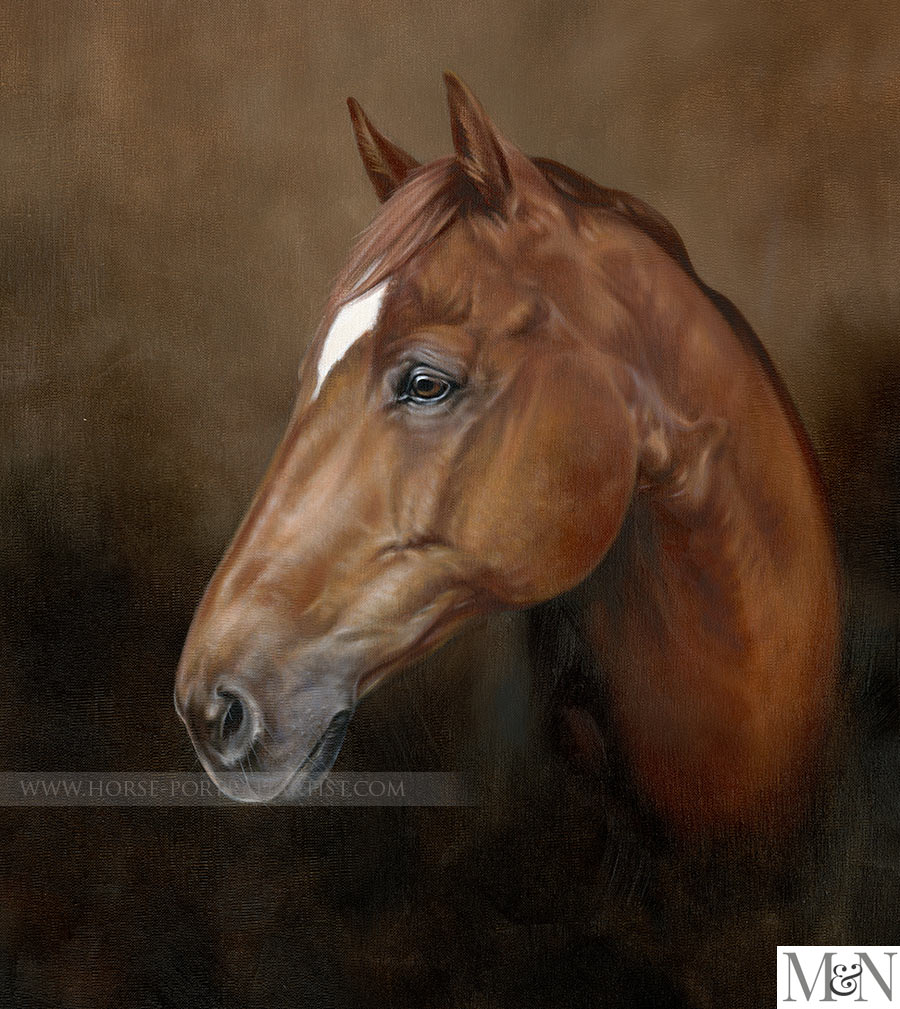 Commission of 'George' - Horse Portraits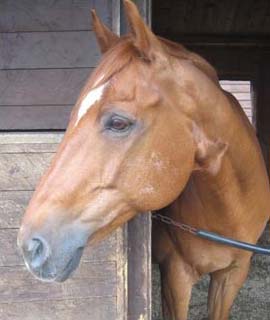 Sue and her daughter Anne Griffith, contacted Nicholas about his horse portraits in 2011. They wanted to commission a painting of their gorgeous horse George and wanted his to be portrayed at 20 x 16 size. This is an excellent size for a head study painting in oils, it gives just the right amount of space for the perfect amount of detail to be painted.
Anne emailed a favourite photo of George, he was just peering around the stable door with his 'Star' showing which is how they wanted to see him.
George was 19 at the time of commissioning and was greying quite a bit, however they wanted to remember him more how they knew him when they met him. So this was the perfect photo to be used.
Both Sue and Anne were thrilled with the painting which they opted to have framed with our local framer. I have also included two emails from Anne and Sue when they saw and received the portrait!
Hi Melanie and Nicholas
Wow, it's AMAZING!!!! Thank you so much, the likeness is absolutely staggering. Nicholas has captured George to a tee and we can't wait to see the original, but know we shall always treasure it. We simply cannot thank you enough and find it hard to find the words to tell you just how delighted we are.
Thank you again
Sue and Anne x

Hi Melanie and Nicholas,
George's portrait arrived safely yesterday and I absolutely love it. It's gorgeous and just so 'George'.
Thank you so much, I will treasure this portrait.
Anne xx
Photos of the Oil Painting Framed
The photos show George all framed, the gold frame works beautifully with the oil painting of George.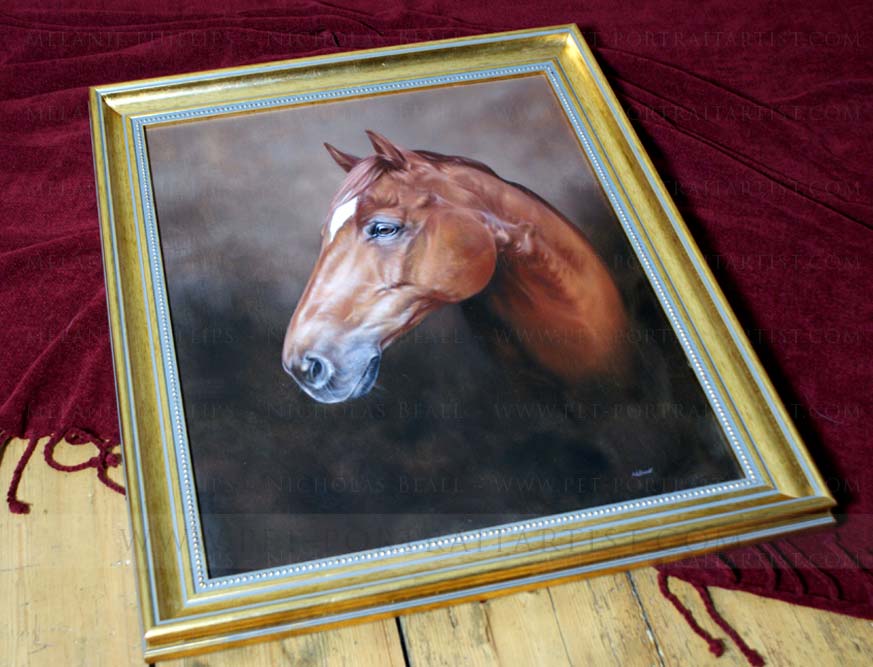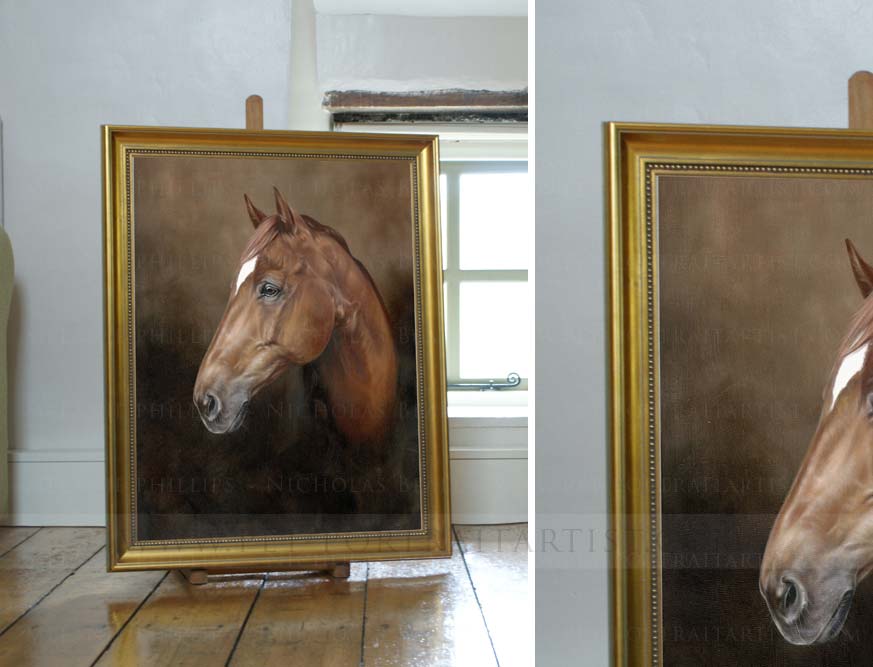 Horse Portrait Oils
All of our horse portraits in oils are completely unique to each client. If you would like a similar design to George's portraits, try to take photos of your horse in a similar position. Also take as many photos as you can with your horse close up in the frame, at your cameras fullest resolution. This way we will have plenty of photos to choose from. You can send us your photos via Email, Dropbox, Google drive etc and let us know your favourite photos too. Email us by visiting our contact page.