German Shepherd - Dog Portraits
Welcome to our German Shepherd Dog Portrait of Lucie. This portrait was commissioned by clients in the USA. Jon asked Nicholas to paint a large oil painting of their dearly departed German Shepherd called Lucie and for us to frame it ready for them to display when it arrived. Scroll down to read more about the commission and read an amazing testimonial from Jon too.....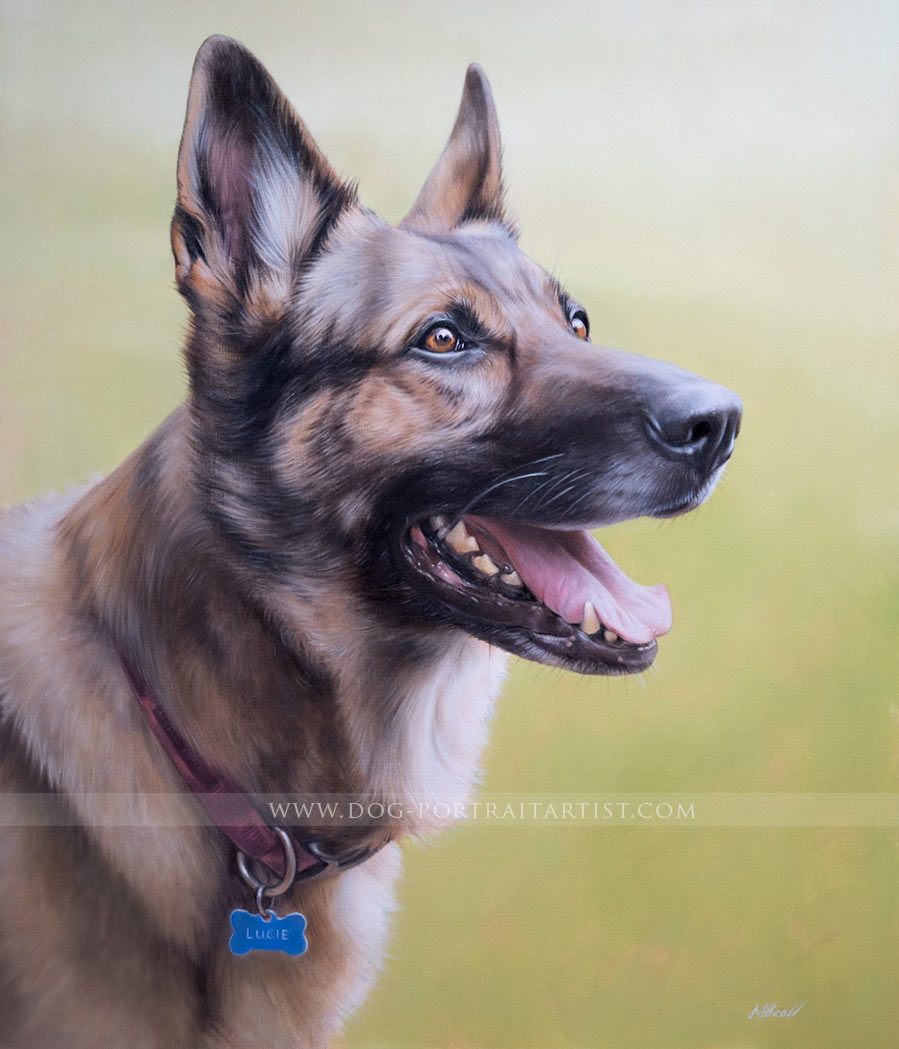 About the Commission of 'Lucie'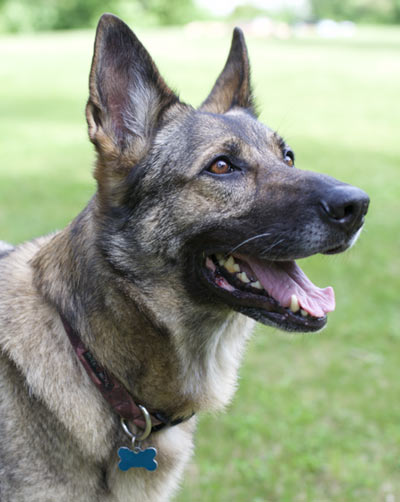 We were contacted in 2020 by our client Jon asking if we would be able to paint a portrait of their beautiful German Shepherd called Lucie. Jon's email came through and we were delighted to hear he loved our website.

Jon said... "I've been looking for a skilled artist to commission a portrait of my recently passed dog. Your website gives me all the confidence that you're the right set of people to go with.'
We try to add as much information on our website as possible and are always happy for clients to ask questions at any time. Jon has written the most amazing testimonial which you can read below....
Hi Melanie and Nicholas,

Everything about this portrait is fantastic. Far above my expectations. The frame is amazing, size is great, just exactly what I was looking for.

The impact on my wife was immediate, big, gushing tears. "I feel like she's right here with me." I catch her just staring at it every day. They were so close, this has really helped in a variety of ways. Thank you so much. The small touches really do it, there are whiskers that we both remember that you captured. The various textures were perfect.

You are amazing. You made the end to end process simple, provided great updates, and the final product...wow. You really are a marquis operation.

Personally, thank you. This has helped both my wife and I more than I could have ever imagined. It's with a heavy heart that you will get my repeat business.

I'm just lacking the right words for the impact that this has had on our family. Most satisfied customer. I thought I was buying art, but got much more.

--Jon
German Shepherd

Painting Framed

Here are some photos of the German Shepherd painting framed using our Providence frame. All of our frames are handmade bespoke for each client, however if there is a particular frame or style of frame that you would like, or frames can made it for you. Just let us know your ideas. The Providence frame and colour worked so well for Lucie and we are sure that the overall portrait and frame matched the clients home decor beautifully.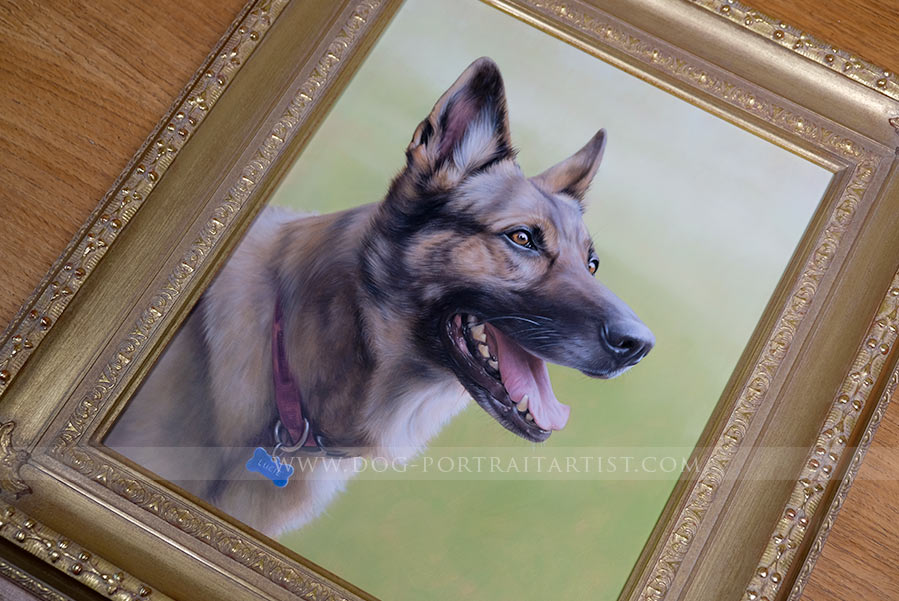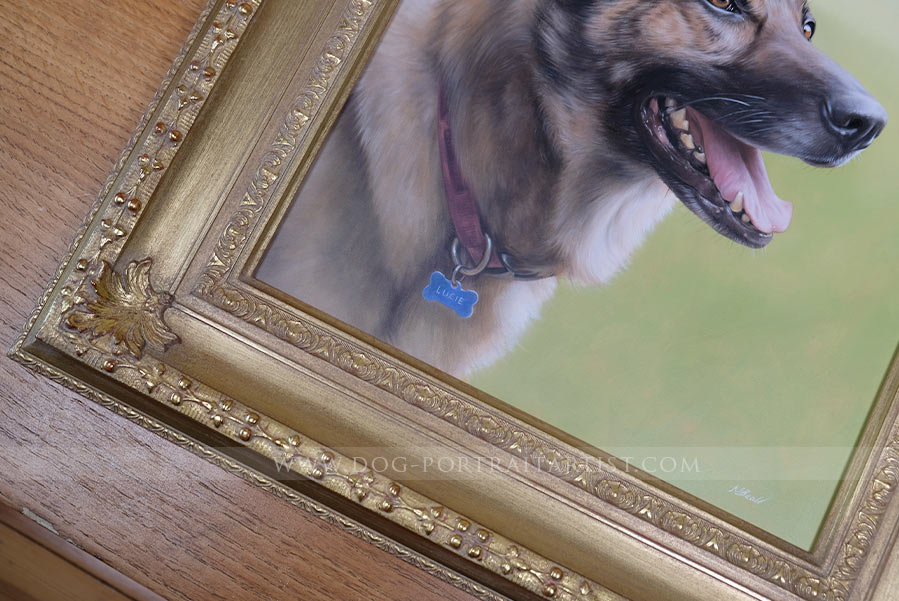 German Shepherd - Dog Portraits
We hope you have enjoyed readying about Lucie's oil painting and if you have a German Shepherd that you would like portrayed in oils, why not drop us a line via our pet portraits contact page.