A Warm Welcome to Pet Portraits by Melanie & Nicholas
My name is Melanie and I work alongside my husband Nicholas in our garden studio in west Wales, UK. We are accomplished Pet Portrait Artists with 20 years of experience in commissioning pet portraits for clients worldwide. We provide high end, traditionally hand drawn and painted portraits of dogs, cats and horses based on the clients own photographs in Oils and Pencil. You can be confident that we can provide a portrait and level of service both you and your pet deserve. Read our Happy Client Gallery to find out what our clients have to say and contact us with your photos to commission your own painting or drawing of your pet today.
---
By Nicholas Beall
The oil portraits gallery displays just a few of the oil portrait commissions Nicholas has undertaken over the last few years. When you visit the gallery you will be able to view larger versions of the paintings, the reference photos, some lovely testimonials from clients and some Jane our framer has framed too.
By Melanie Phillips
My pencil portraits are all hand drawn by myself and my recent commissions can be found in my pencil gallery. I work from one main photo for the pose and others for detail. Have a look around my website and if you would like to commission a pencil pet portrait, send me your favoruite photos via email at any time.
---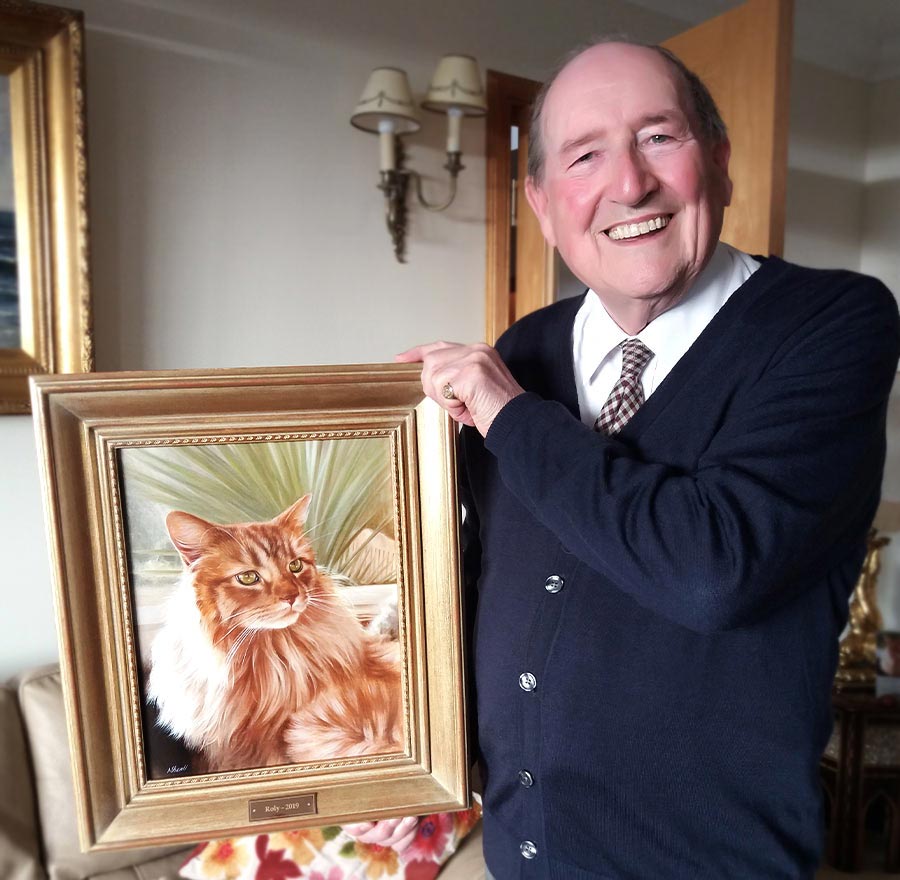 View the heartfelt testimonials we have received from our clients along with amazing photos of their portraits, pets and themselves!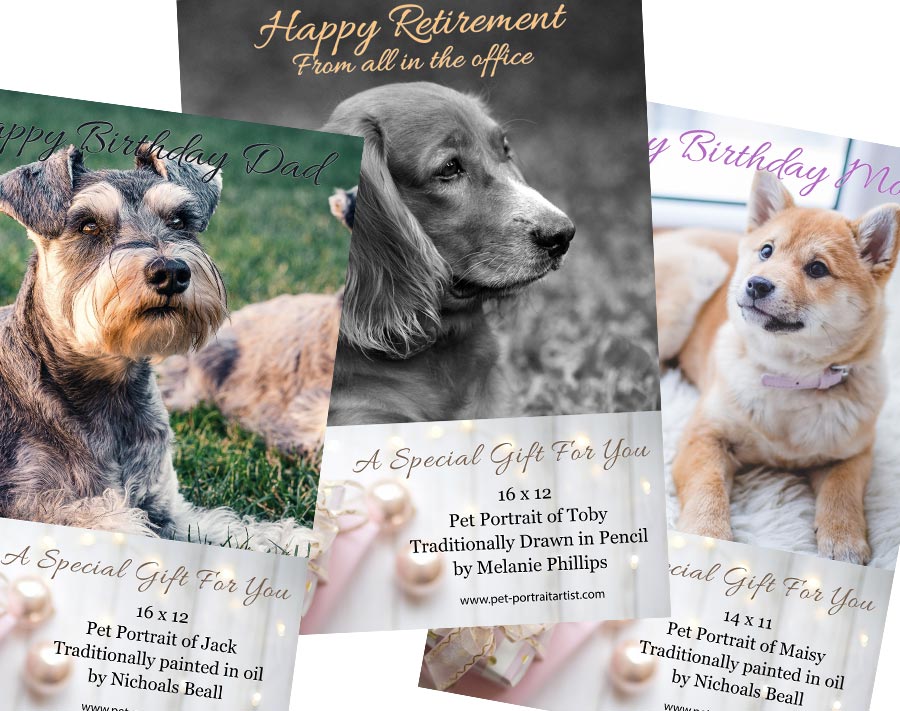 Looking for a personalised last minute present? Order one our beautiful gift voucher boxes with our gift cards and glossy greetings card they will love.
Bespoke frames, Standard and Swept, made to order. Accompany your frame with with gold, silver and bronze engraved plaques.
---
Cover Story
The portrait below is Boomer, a 24 x 18 oil painting for a client in Canada. Kristian and Deepy very kindly sent us a photo of themselves standing next to Boomers painting in situ and I have also included their wonderful email below. View Nicholas' work 'Up close and in Detail' on our dedicated pet portraits gallery page, showcasing photos of selected commissions with Nicholas' hand and paintbrush on the painting to give scale. Would you like to be featured as one of our cover stories? Email us for a portrait today!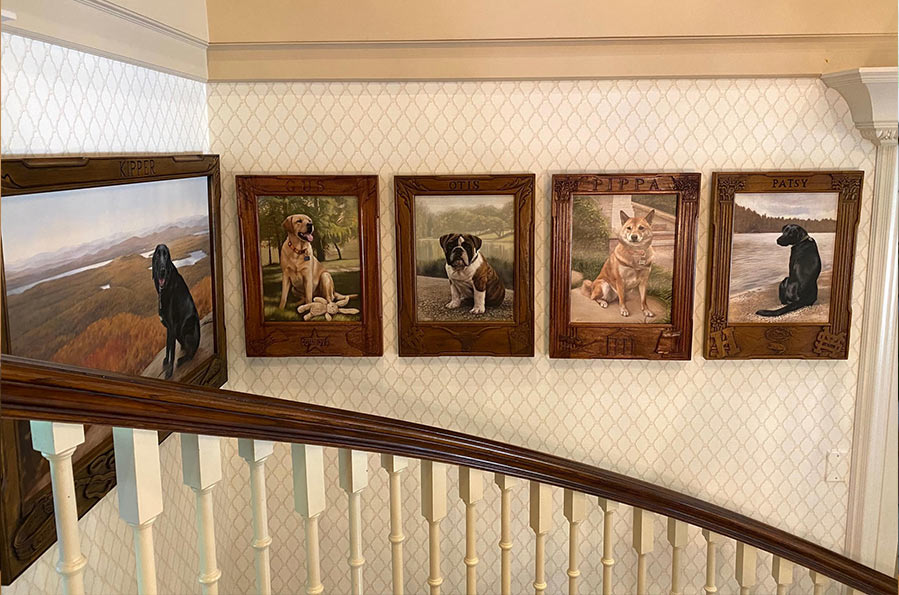 Hello,
I received the picture of Boomer a few weeks ago from my boyfriend, Kristian. It is by far the most beautiful picture I have seen! It is so accurate to how my dog looked like and looks so real that it makes me emotional every time I glance at it. What an amazing gift that I will cherish for the rest of my life; I really don't think it will ever be topped. Thank you for helping us honour Boomer's life, he will always be missed and never forgotten.
Thank you,
Deepy Sidhu
---
Pet Portraits in Oils Portfolio
The quick view portfolio below will show you a beautiful selection of Nicholas's paintings in high resolution. You can preview it below or why not click to view a full screen presentation. Depending on your device, use your escape key to exit or it might open in a new window. Enjoy - let us know what you think!