Dog Portraits - Cocker Spaniel Portrait
Welcome to our working Cocker Spaniel Portrait. It is traditionally hand painted in oils by professional artists Nicholas Beall. He accepts portraits from all over the world. If you are interested in commissioning a Cocker Spaniel Portrait for yourself or a gift for a friend or family, please do get in touch.Let us know your ideas for a portrait and email us your favourite photos and we can chat about your ideas. Take a look at our dog portrait prices page for pricing and sizing information too.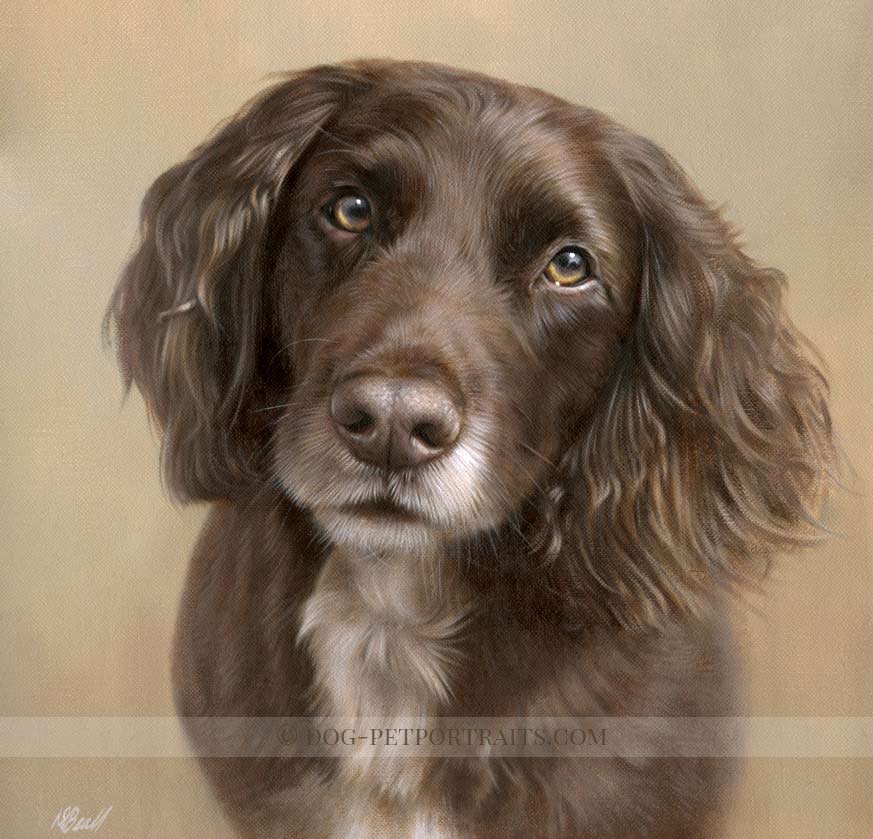 Commission of 'Wilf' - Cocker Spaniel dog Portraits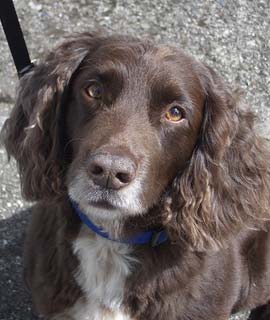 Steve Hocking, UK contacted us in 2018 to enquire about our cocker spaniel dog portraits. Nicholas has painted many cocker spaniels, being one of his all time favourite breeds to paint.
Steve commissioned Nicholas to paint Wilf at 12 x 12 size on Italian Linen Canvas as a surprise present for his wife Maureen on her birthday. Sadly Wilf had passed away however Steve had a few lovely photos of Wilf, one of which was their favourite which you can see left. It was the perfect pose for a dog portrait.
We decided to paint a neutral background for wilf which would allow his beautiful curls to be blended into the background. Also the overall tones and colours of the background would allow Wilf's eyes to really shine.
Melanie,
Thank you so much. Please assure Nicholas it's absolutely perfect!
Thank you for taking such care.
We're looking forward to seeing the final article in due course.
Best regards Steve

Dear Melanie and Nicholas,
Thank you so so much for this beautiful painting of my boy Wilf. Your husband has caught him to perfection - brought tears to my eyes to be reminded of what a handsome dog he was.
Thank you!
Maureen
'Wilf' Framed Video
Below is a video I took of Wilf's frame, mainly for our framing page, but you can also see Wilf closer too!
'Wilf' Framed
Steve asked if we would be able to frame the portrait and chose a beautiful frame from our collection on our website called Langham Gold. The colours matched perfectly with Wilf's painting. The portrait was completed with an engraved plaque which you can see below. We hope you like the final completed painting!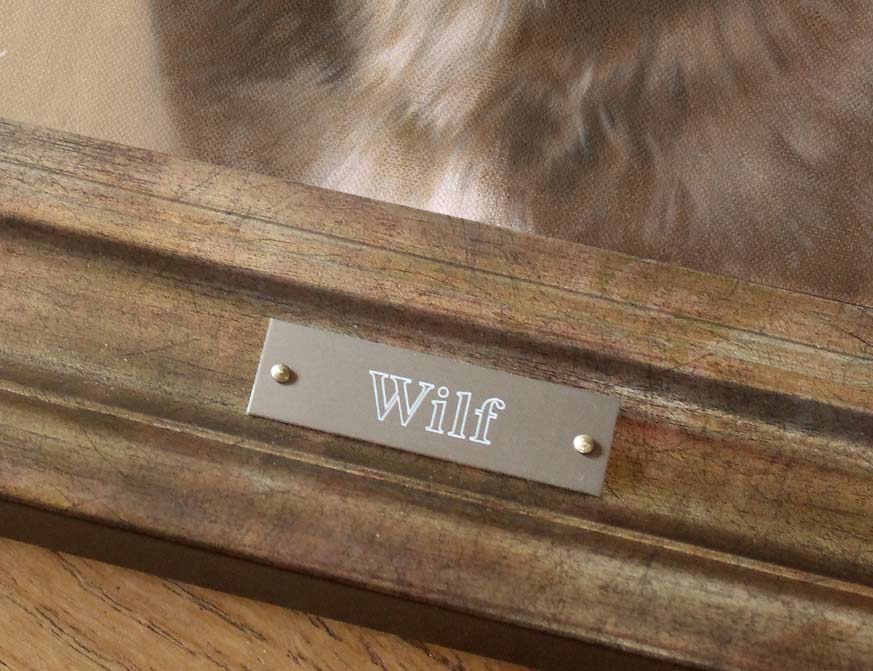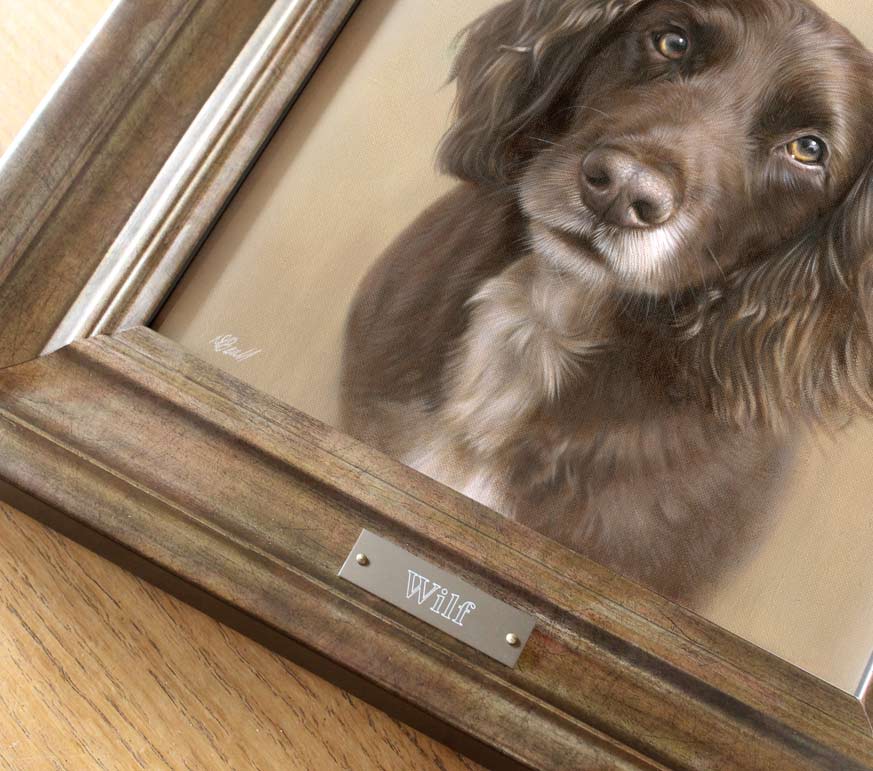 Working Cocker Spaniel Pet Portraits
We would love to hear from you if you are looking to have your Working Cocker Spaniel portrayed in oils. Email us your photos and requirements for a painting and we will be in touch with some ideas for you. Email us from our pet portraits contact page and drop us a line today.