Spaniel Pet Portraits - Dog Portraits
A very warm welcome to our spaniel pet portrait of KitKat by artist Nicholas Beall. Spaniels are one of Nicholas' favourite breeds to portray The portrait of KitKat was painted in oils on Italian Linen canvas, using traditional oils for a client in the UK. Take a look below at the beautiful pet portrait of KitKat along with a reference photo and a wonderful testimonial from our client!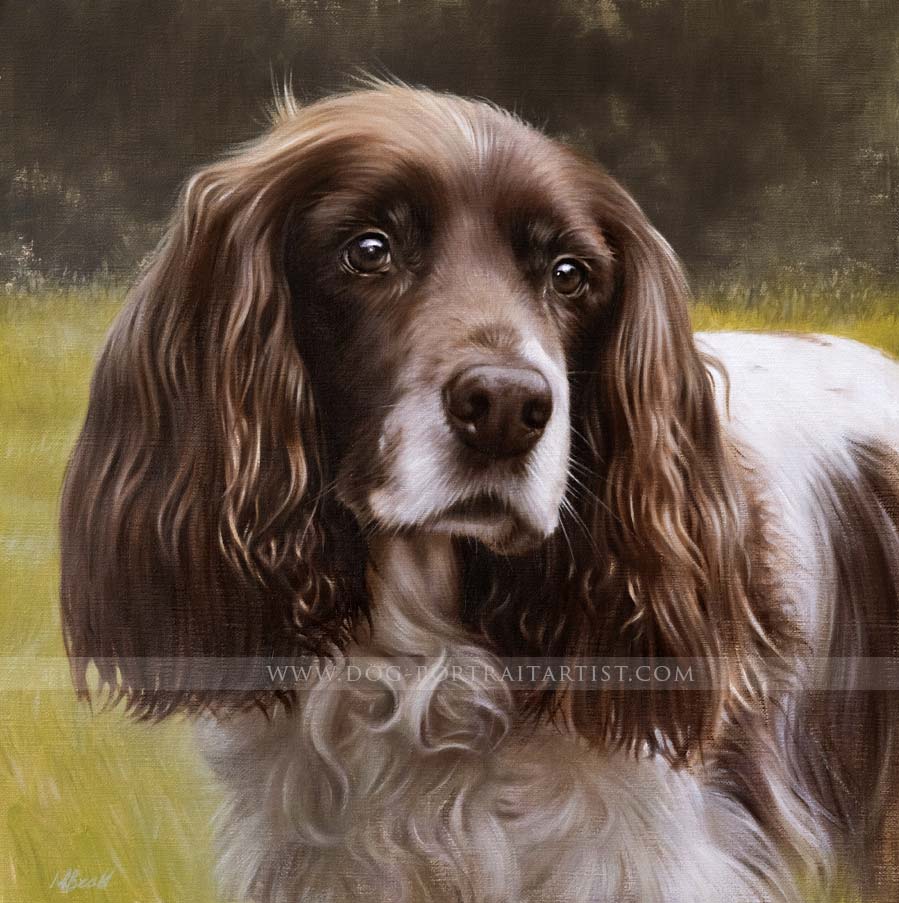 About the Commission of 'KitKat'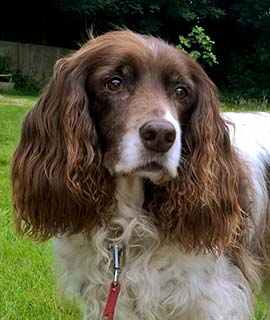 Steve Kyle commissioned an oil painting of his Spaniel as a birthday surprise for his wife in 2019. Steve took a number of photos of KitKat in their back garden especially for the portrait.
Photos are key for our portraits, and taking photos of dogs outside in the daylight is really helpful. Good lighting for paintings is very important!
Gill, Steve's wife was thrilled with the outcome, scroll down to read a testimonial from Steve and to see some photos of the painting framed and complete. We hope you like it!
Melanie, all safely received. Gill loved her surprise Birthday pressie.
Thank you for all your help.
Best regards
Steve
Spaniel Portrait Framed
Here are some photos of the oil painting framed in a beautiful wooden frame.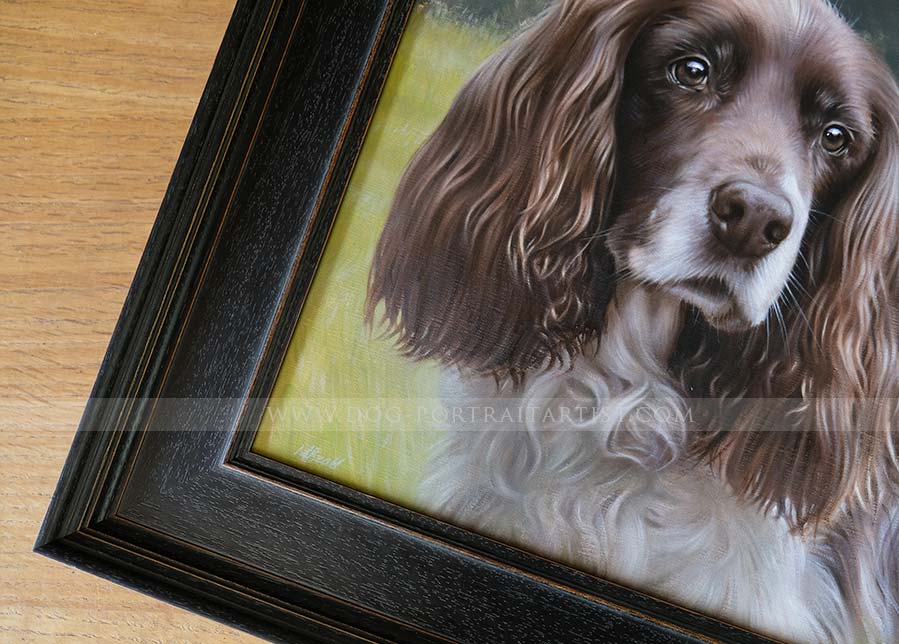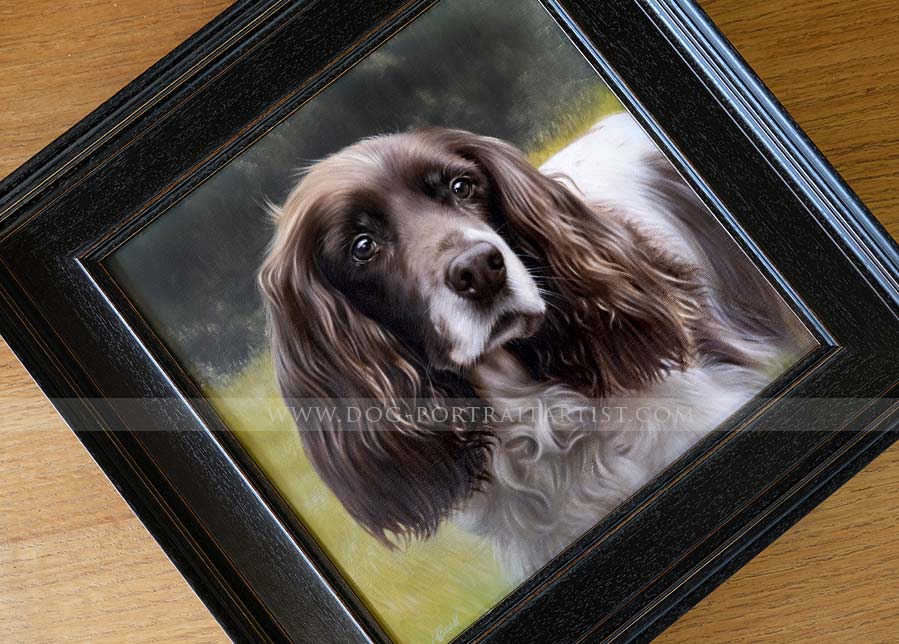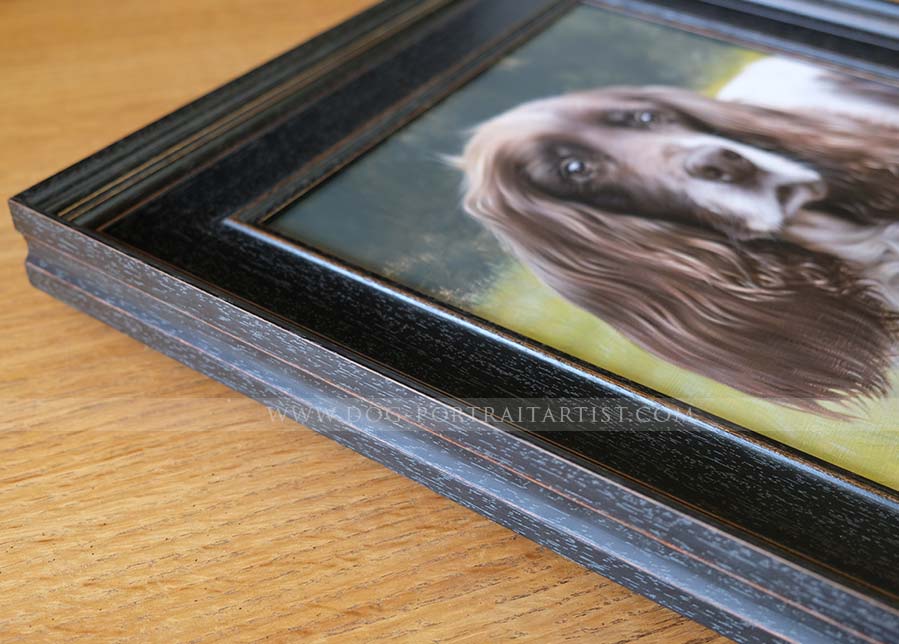 Spaniel Pet Portrait
We hope you have enjoyed viewing our Spaniel painting of KitKat. If you have a spaniel and would like a pet portrait of them in oils, pop over to our pet portraits contact page and drop us a line today.