Retired Race Horse Portraits - Oil Paintings
Although Nicholas paints all animals, his love for painting horses is special. He is at his happiest when he is standing in front of his easel, with a lovely large oil painting of a horse in front of him, brush in hand. This portrait is no exception. The commission of Ballycastle King was a very special one. It was for a returning client who always comes to visit to see us prior to painting and after too. We love meeting up with our clients and you can read about the commission and see more photos below.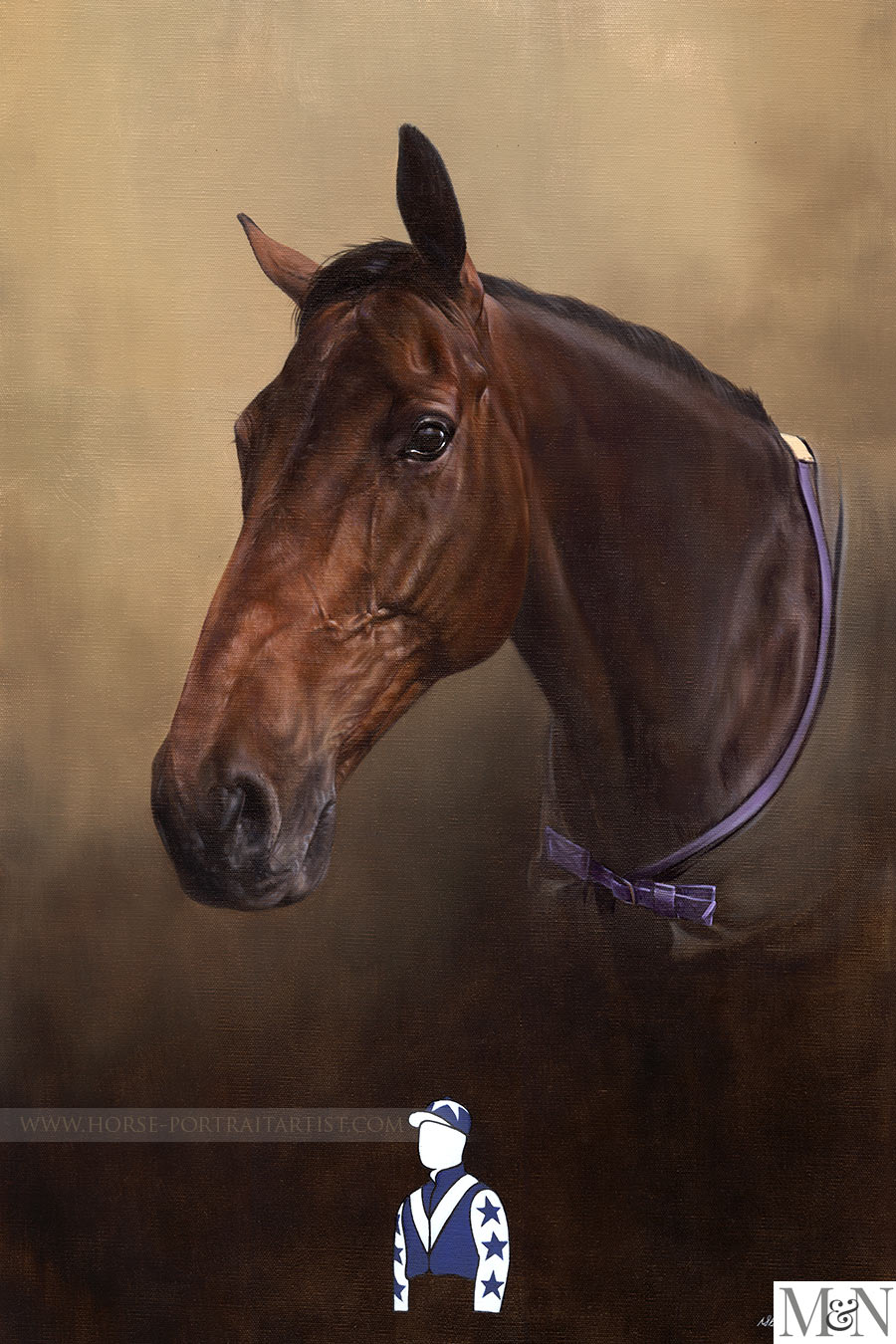 Commission of Ballycastle King' - Retired Race Horse Portraits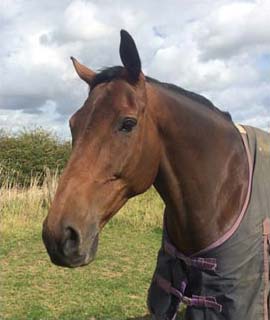 Ted Andrews, a returning client, from the UK contact us in 2015 about Nicholas' Retired Race Horse Portraits. He wanted to commission Nicholas to paint his retired racehorse Ballycastle King. Ted requested the size 30 x 20 to match other paintings we have completed for him over the years. The horse, owned by both Ted and his niece, requested the addition of the racing silks also to be depicted with the correct racing colours on the painting too. You can see this just below the painting of Ballycastle King.
I took a few photos of Nicholas holding his paintbrush to help give scale which I have added along with the final scan and close up detail. Ted and Janice visited the studio to collect the painting along with two framed prints. We all went out for a beautiful meal to celebrate the paintings and catch up too. A wonderful commission and a perfect evening.
Happy Clients
Ted and Janice visited our studio to collect their painting and two prints. I took the opportunity of taking a few photos of them with Nicholas before they took the painting and prints home. Happy faces and big smiles all round!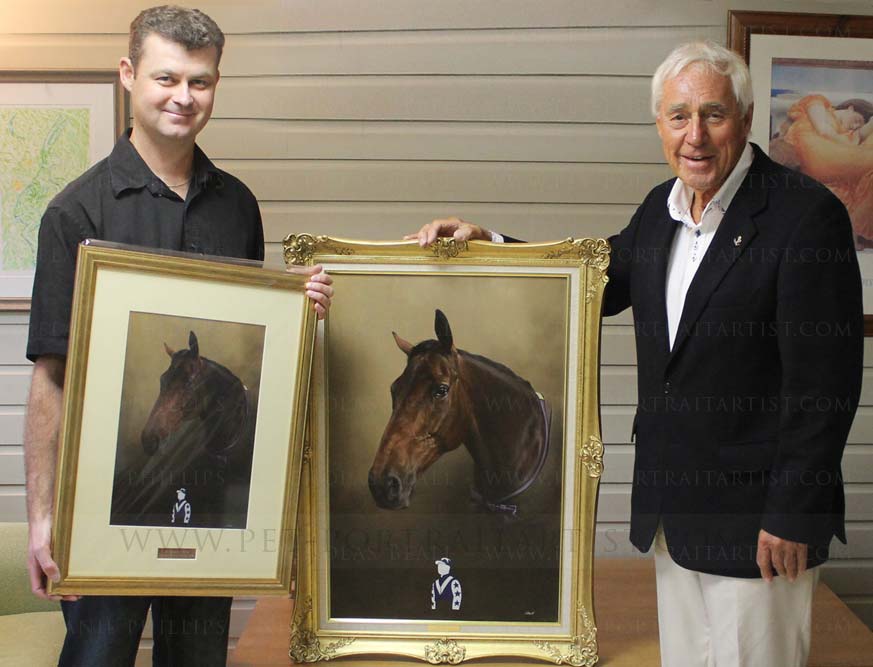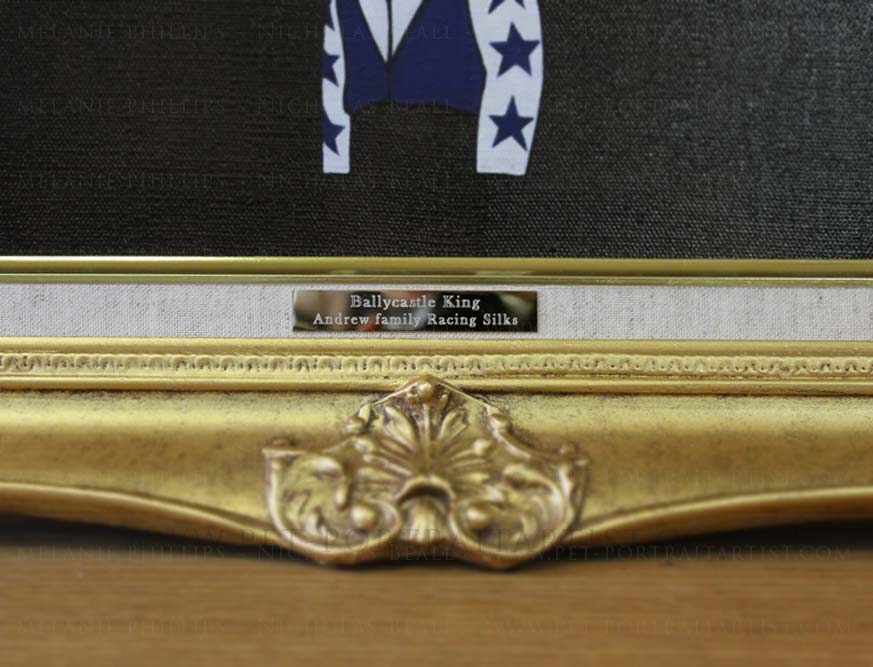 Up Close Photos
We try to take photos of our portraits up close so that viewers can see the final painting detail in the portraits. The photos below depict the detail that has gone into the shiny eye and beautiful muzzle. We hope you enjoy viewing the photos.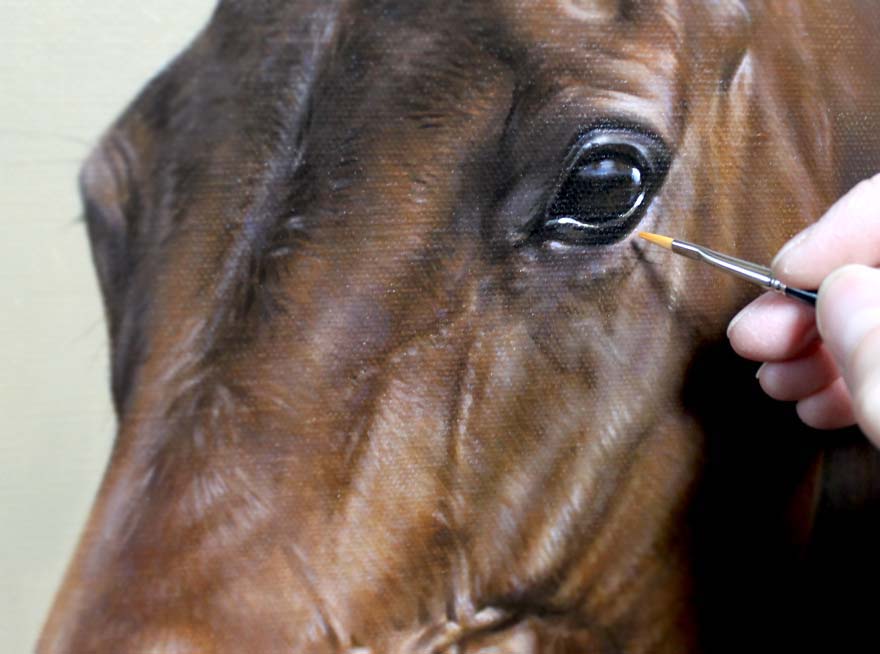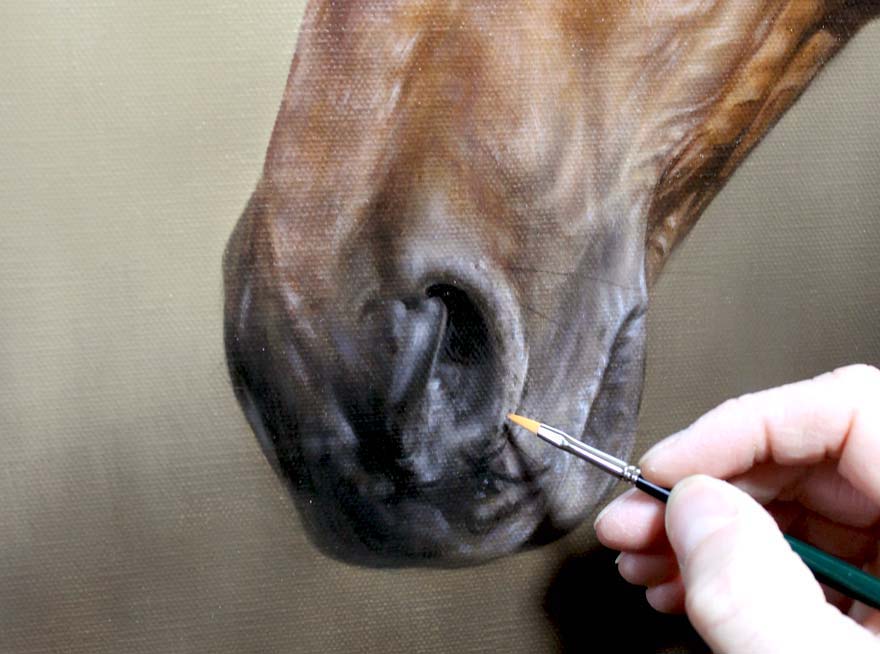 Oil Horse Portraits
If you have a horse that you would like traditionally hand painted in oils on canvas, you can contact us at any time from our contact page. Nicholas specialises in realistic, paintings of horses from your photos and we are always happy to work with clients on their ideas for a painting. Every painting Nicholas creates is completely unique and special! We look forward to hearing from you soon!