Racehorse Portraits - Oil Paintings on Canvas
Welcome to Nicholas' racehorse portrait of the Merchant of Dubai. Nicholas created the painting below using traditional oils painted on Italian Linen Canvas in fine grain. We have all of our canvases made professionally so clients can choose to have any size or dimension they require, like this one below at 22 x 16 inches. This painting was commissioned by a returning client and we absolutely love working with clients time and time again. Its lovely that they come back to us to create portraits for them. We hope you enjoy reading about the commission of Merchant of Dubai!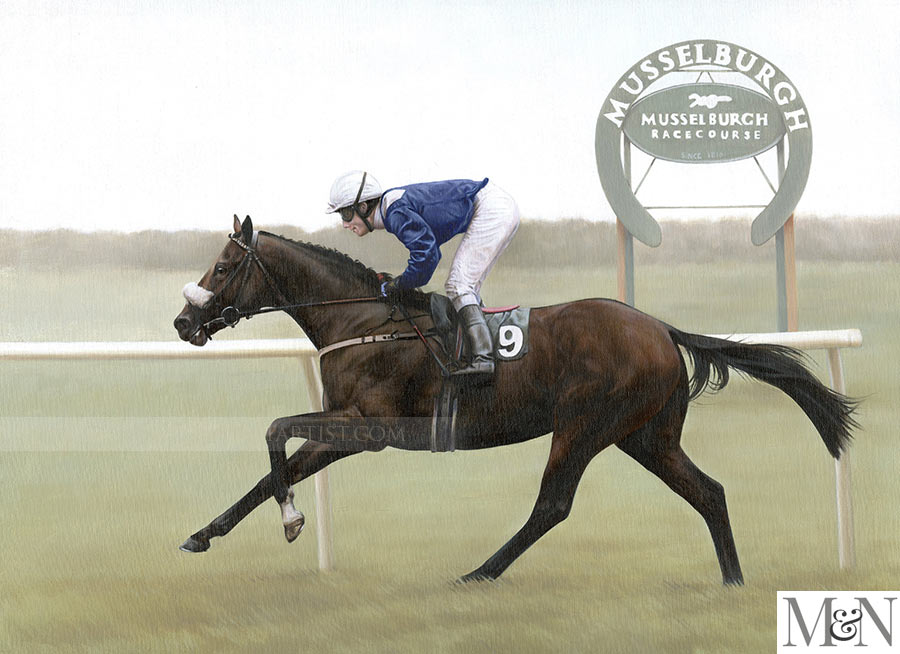 Commission of 'Merchant of Dubai' - Racehorse Portraits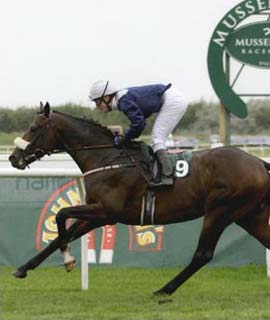 Richard Lobban is a returning client who emailed in 2014 to enquire about Nicholas' racehorse portraits. His father has a racehorse called 'Merchant of Dubai' and Richard thought it would be fantastic to have a painting of him in mid race, with Musselburgh Racecourse in the background. Richard requested the painting to be in oils at 22 x 16 in size on linen canvas.

Richard supplied a number of fabulous photos to work from although there was one perfect for the painting. Nicholas has created a beautiful painting of Merchant of Dubai for Richard, his father and their family to enjoy. I have added a reference photo on the left and the final painting with some testimonials to view.
Nicholas,
Absolutely delighted by the way it's turned out. Looks great and I'm sure my Dad will love it. Now, just can't wait till I get to see it for real. Many thanks again,
Richard

Melanie,
It's been really nice seeing the different stages of Nicholas' work. Ever since you did the pictures of the dogs, I've been looking at your blog and it's great to see Merchant on it now. Really looking forward to it being delivered.
Many thanks,
Richard.

Melanie and Nicholas,
I received the painting and it looks wonderful. It's that good, I wish I was keeping it instead of giving it to my Dad. I have decided that it's so close to Xmas, I am going to wait until Santa can deliver the painting. So, going to have to wait a few more weeks until I can see it hung on a wall. Many thanks for all your hard work on the two pictures that you have done for me.
All the best and have a great festive period when it comes.
Richard
Up Close Photos of the Racehorse Portrait
We often like to show some close up photos of the oil painting, with Nicholas' hand and paintbrush to help show scale. Clients and viewers can also get the chance to look at the painting really close. Normally, when portraits are displayed on the wall, they are viewed from a few feet away. However this shows the detail Nicholas creates in his paintings and you have the option of standing right up close to them to see the fine paint strokes.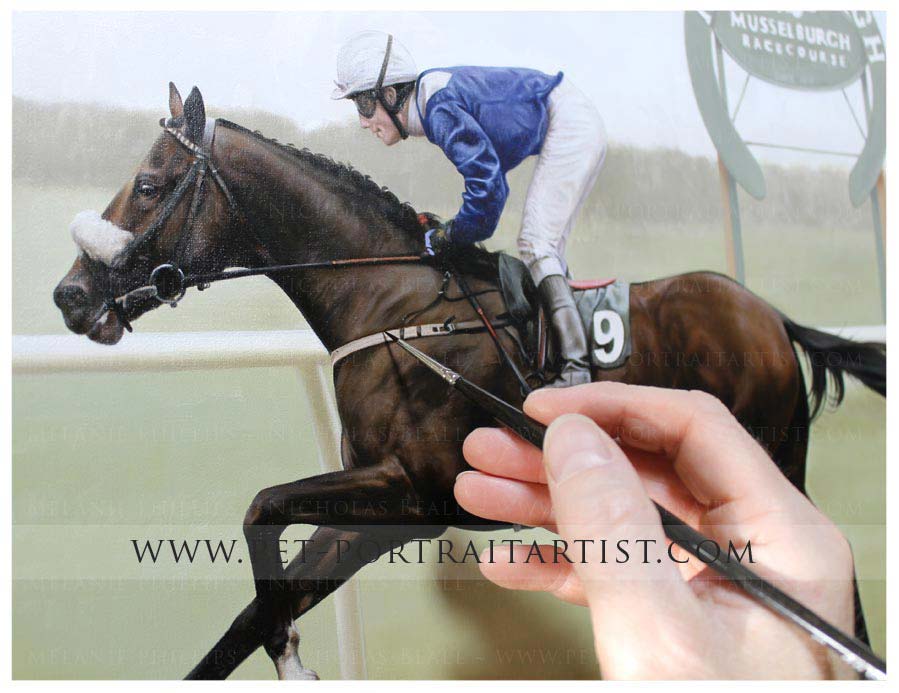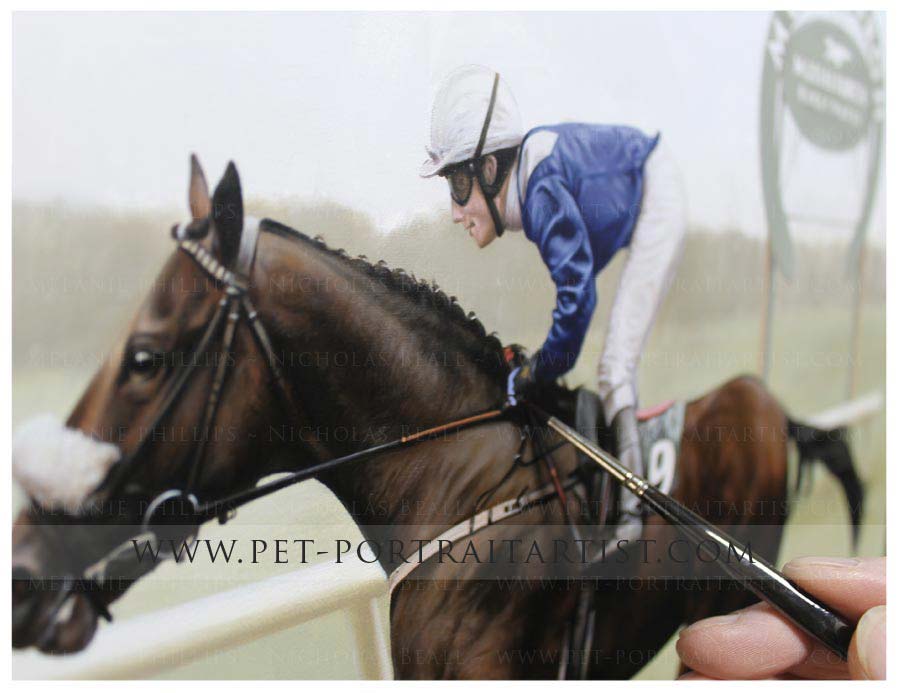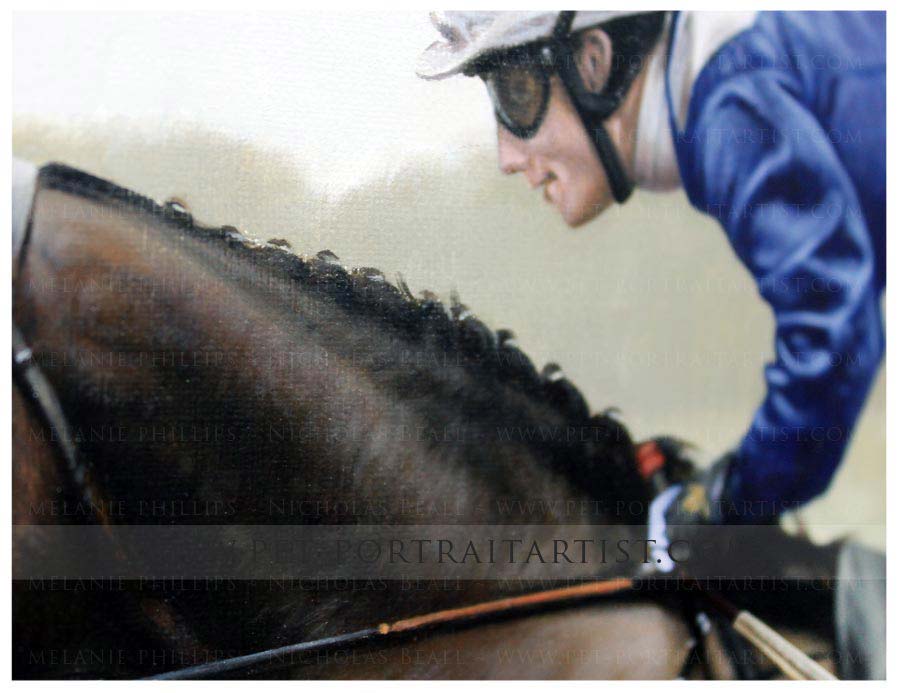 Photos of the Racehorse Portrait Framed
Here are a few photos of the oil painting framed.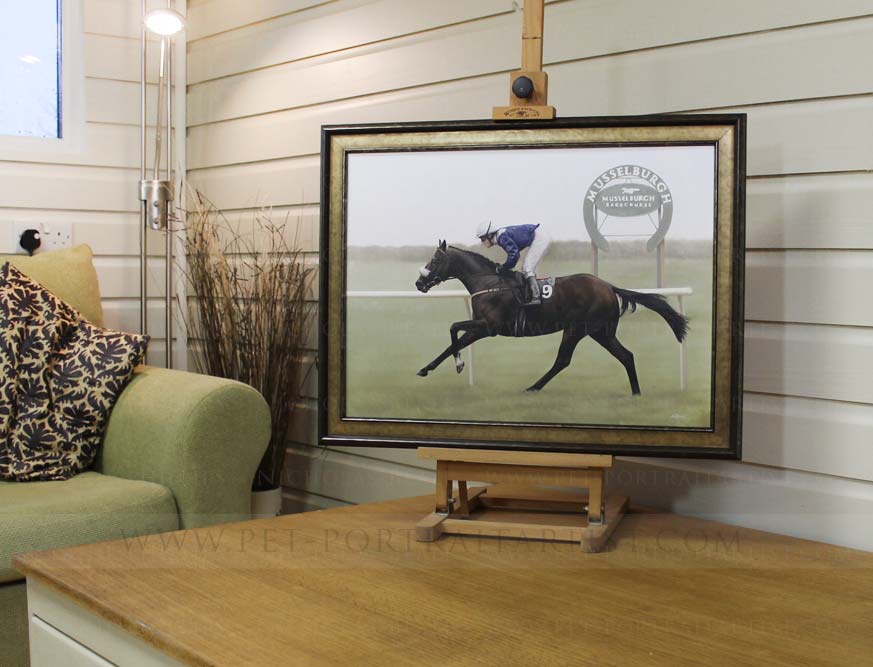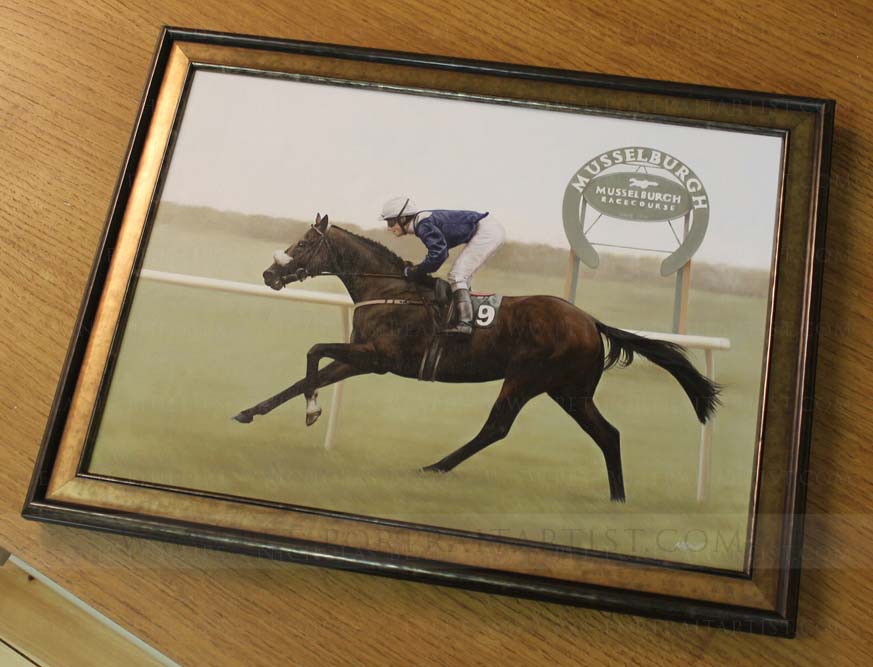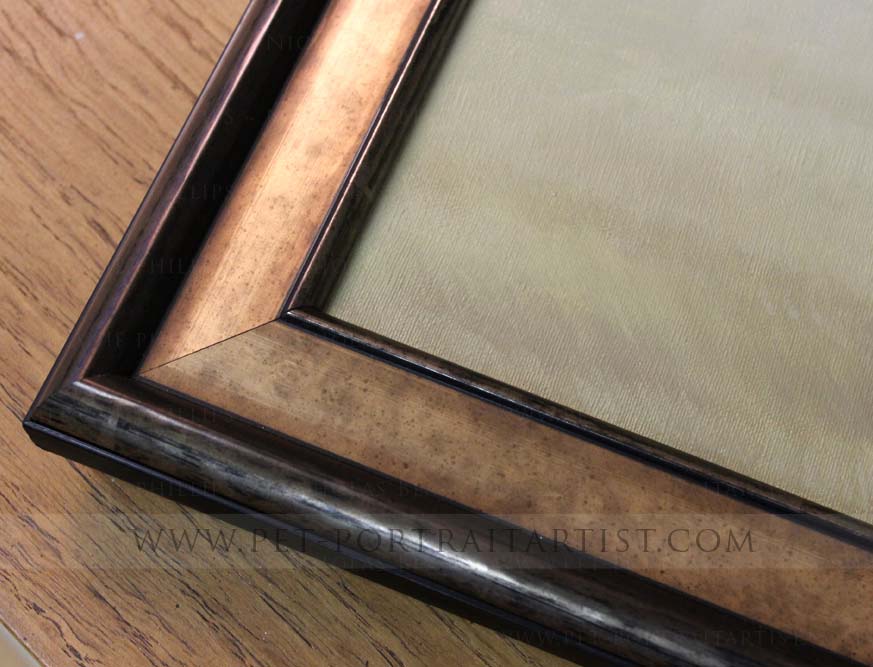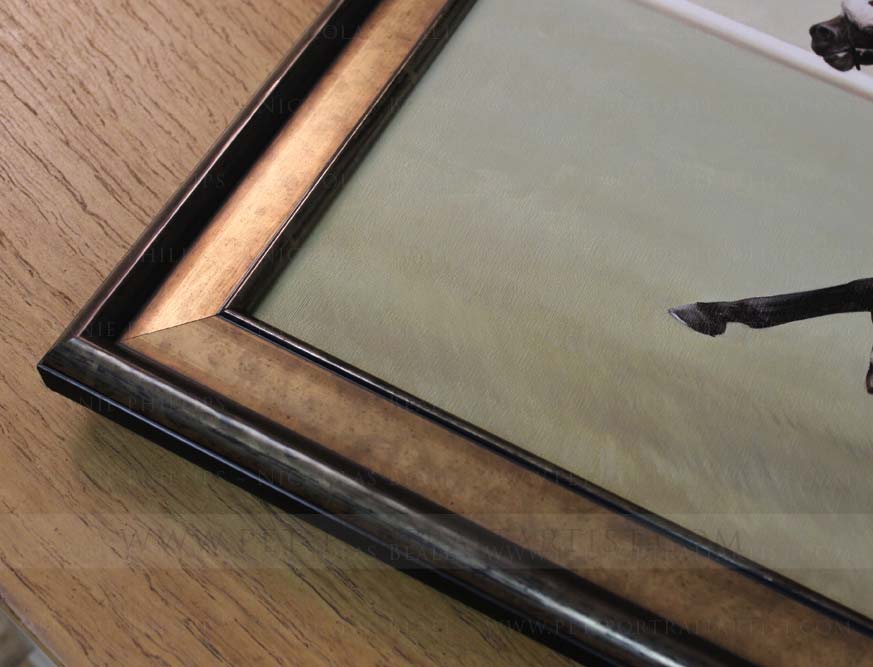 Racehorse Portrait
We hope that you have enjoyed reading about the Merchant of Dubai commission. We can provide all of your requirements for a horse portraits, all ready to give to someone special. If you have a good photograph that you feel would be perfect for a portrait, why not email it to use from our contact page. We look forward to hearing from you soon!