Poodle Dog Portraits
Welcome to our Poodle Dog Portrait of Lucy commissioned in 2020 for a returning client. Lucy's painting was one of Nicholas' most favorite paintings of 2020 and you can scroll down to read more about the commission and how it came about...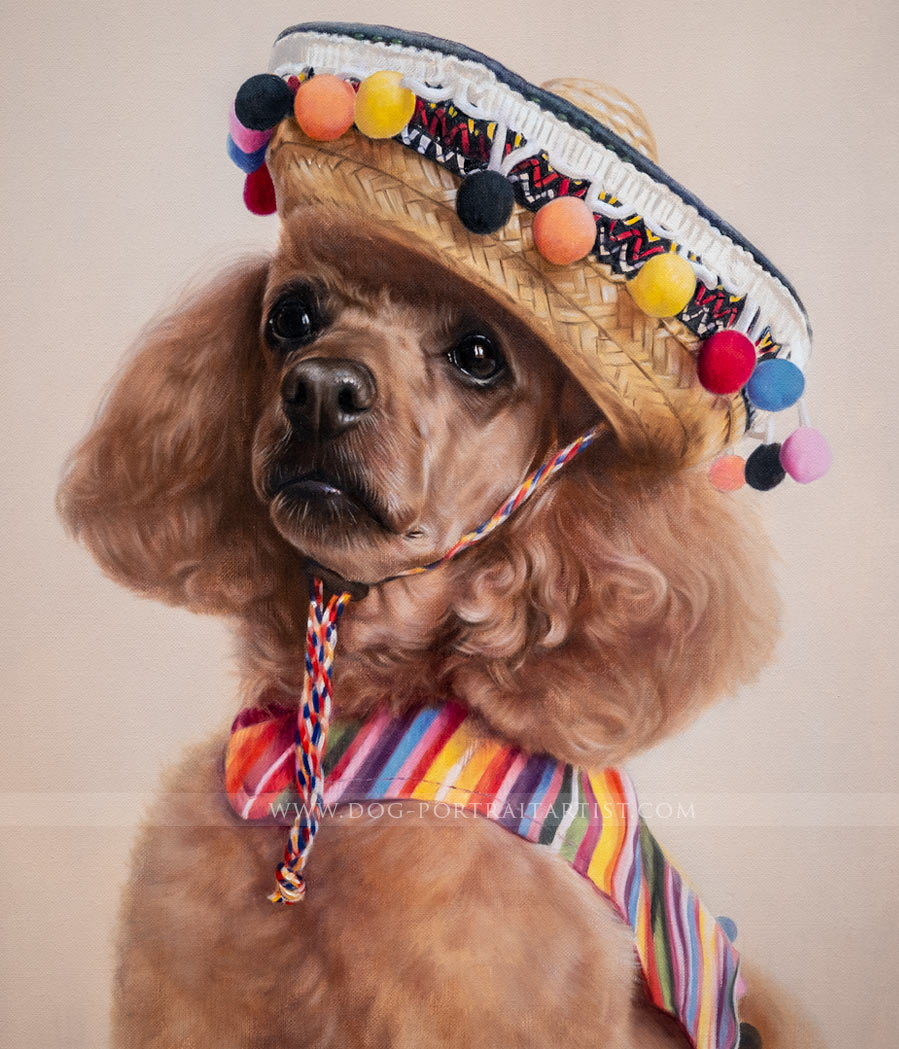 About the Commission of 'Lucy'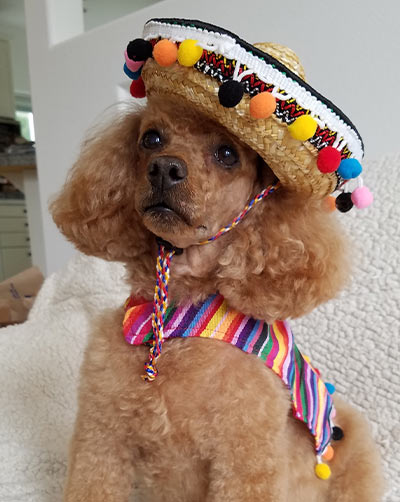 Tracy (USA) has commissioned a few portraits over the years of her beautiful Poodles and this one has to be our favorite.

We know that each time Tracy gets in touch it is extremely sad, as it means another of her beautiful dogs has passed away. We do out utmost to bring them back to life on canvas for her and Lucy's painting was no exception.

The photo that Tracy sent us was perfect. She always sends a large selection, but this one really did stand out as being 'the one' and Tracy was thrilled with the outcome.

The portrait was painted at the same size as the others at 16 x 16 inches in oils on canvas and framed in our Traditional Flat frame. You can read a lovely testimonial below from Tracy when she received the painting and also scroll to see some close up photos too.
Hi Melanie and Nicholas,

Your portrait of our Lucy arrived last week in perfect condition. It took us a few days to chose a display location (in the house) as we wanted Lucy's portrait and the portrait you painted several years ago of, our dear Curly, to be displayed side by side.

As before, we're overwhelmed by how Nicholas is able to bring the photographs of our beloved companions to life on canvas. Lucy's eyes (like Curly's) are full of the love she gave everyone. Thank you!

We've always believed rescue dogs, like Curly and Lucy, deserve the best of everything in their second life and your portraits certainly exemplify this motto. We couldn't be happier and as we mentioned before, we will always return for memorials of our sweet companions.

So, PLEASE never contemplate any retirement plans!
Thank you again!
Yours sincerely,
Tracy and Paul Maguire
The Painting in Detail
Here are some photos of the portrait of Lucy in more detail. We love to take photos like these so that clients can see the portraits up close and in detail, often with Nicholas' hand and brush to help show scale. We hope you enjoy viewing them.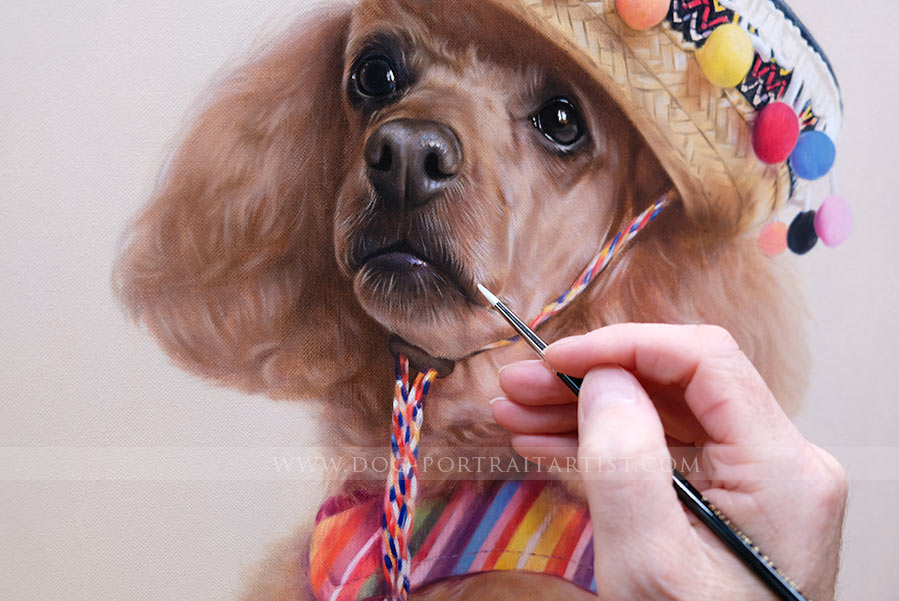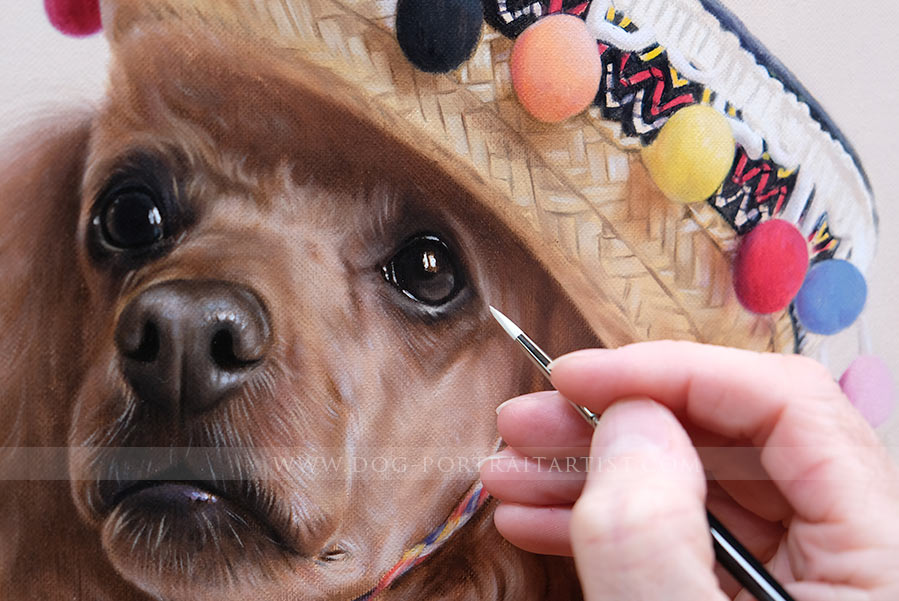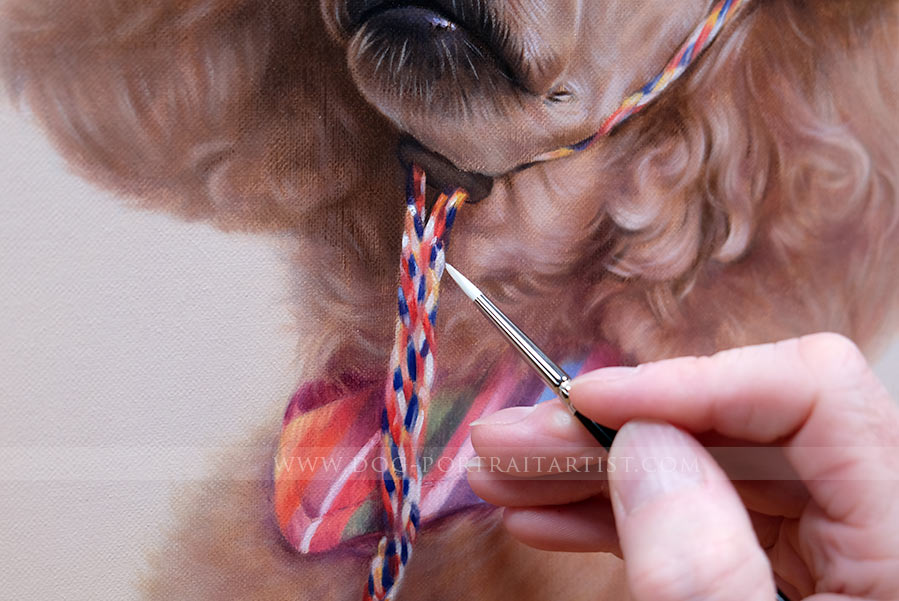 The Poodle Painting Framed
The oil painting of Lucy was framed using our Traditional Flat frame.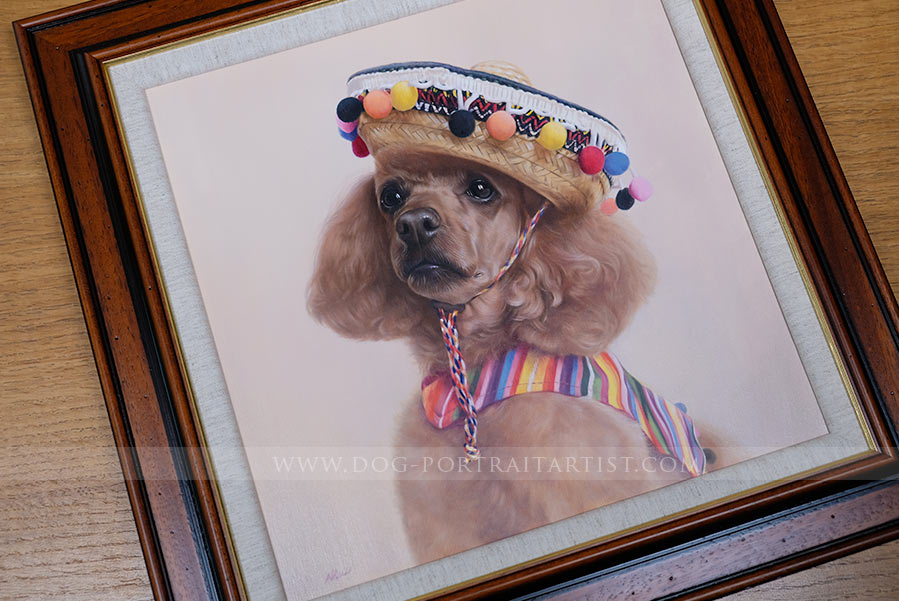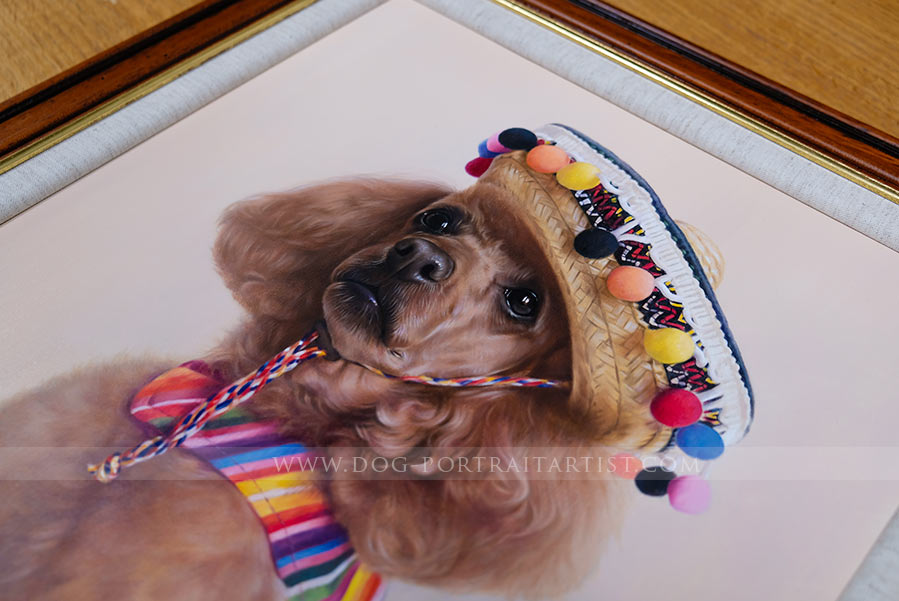 Poodle Portrait Painting - Dog Portraits
We hope you have enjoyed reading about the commission of Lucy and seeing the oil painting in more detail. If you have a Poodle and would like a similar portrait to this, why don't you get in touch via our pet portraits contact page and let us know your ideas for your portrait.