Pomeranian Pet Portraits
Welcome to our Pomeranian pet portraits in oil of Boo. This was such a lovely happy pet portrait commission which Nicholas created in 2019 of the gorgeous Boo. Read on to find out more about Boo and see the framed portrait all complete at the bottom of the page along with a video of Boo too!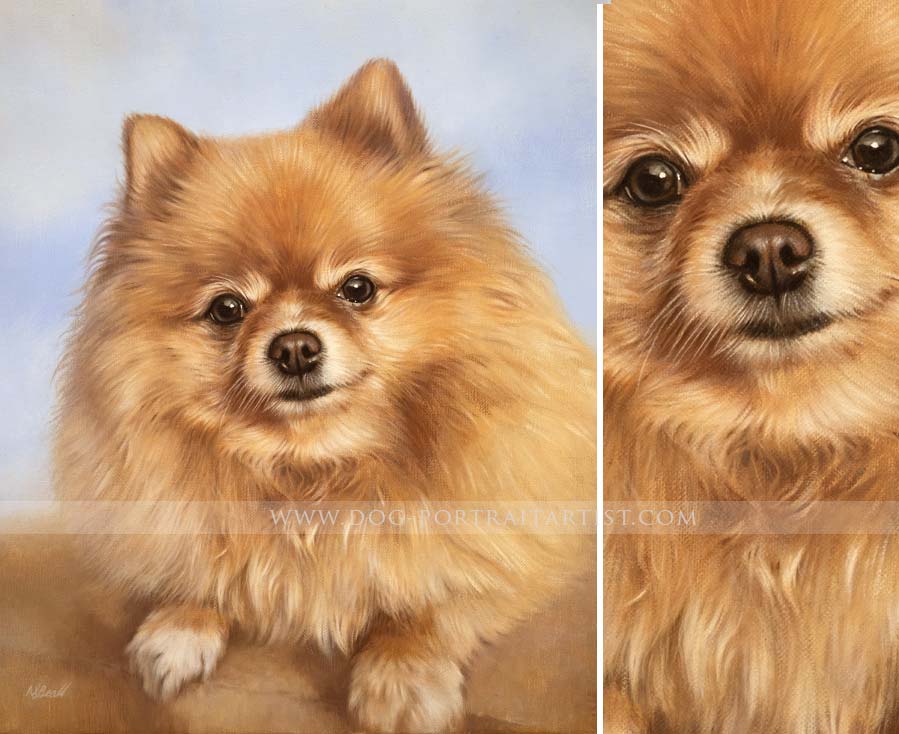 Commission of 'Boo' - Dog Pet Portraits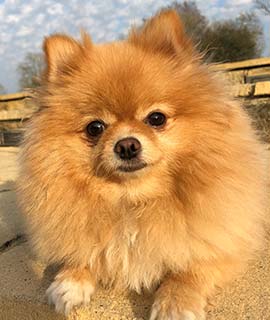 Sienna Myson Davies commissioned a 12 x 10 oil painting of Boo as a special surprise gift for her partner of his dog called Boo. Sienna wanted to have an oil painting of Boo with a blue sky background which we felt would compliment Boo's colouring really well.
We asked Sienna to take as many photos as she could of Boo outside on a sunny day so that we have the perfect photo to work from. As you can see from the reference photo she took (left) it was perfect for a portrait. Nicholas really loved every minute painting her for Sienna.
The frame Sienna chose to frame Boo in was our Regent frame, it is a very popular choice for our portraits. It is a hand made and hand crafted frame, beautiful sleek to the touch and would fit with most home decor. Scroll down to read a lovely testimonial from Sienna and to see the portrait of Boo the Pomeraneian framed too.

Dear Melanie and Nicholas,
I can't express enough how thrilled I am with the Boo painting. Thank you so so so much! I'm sure I will be in touch again soon to ask Nicholas to paint more of our animals!
Thank you again and very best wishes,
Sienna xxx
Pomeranian Pet Portraits in Oils
This is a photo of the portrait when Nicholas was painting it, you can see his hand and brush within the scene.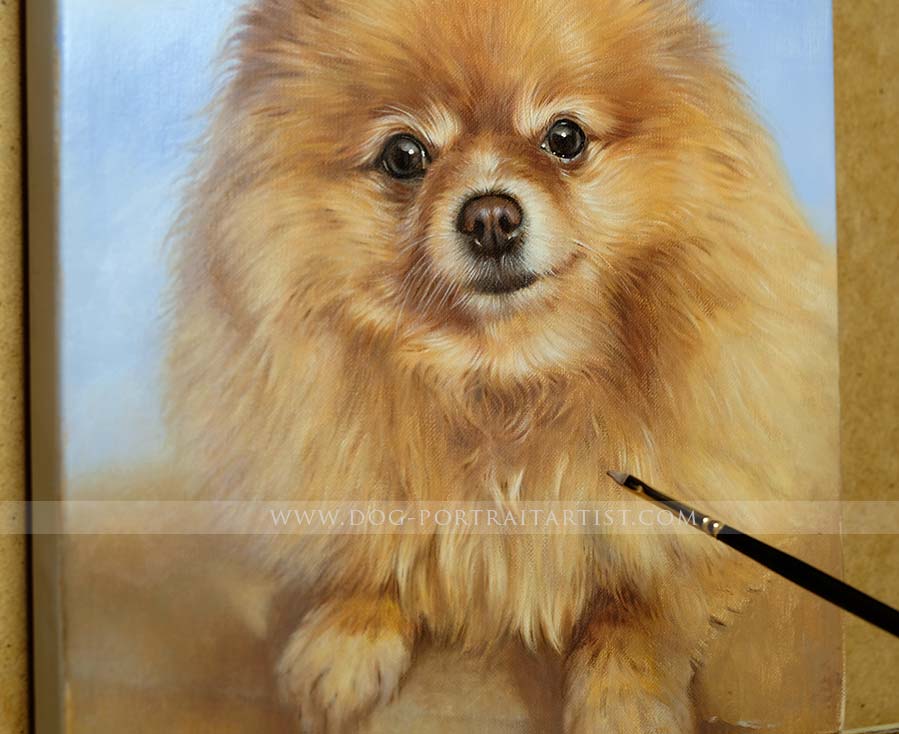 Pomeranian Pet Portraits in Oils Framed
The portrait of Boo was framed in our Regent frame which was perfect for Boo's painting. The Regent frame comes in two sizes and the smaller size worked beautifully at 12 x 10. Our frames are hand made bespoke for each client so if you were looking at having this frame for your portrait, let us know and we can get a quote for you.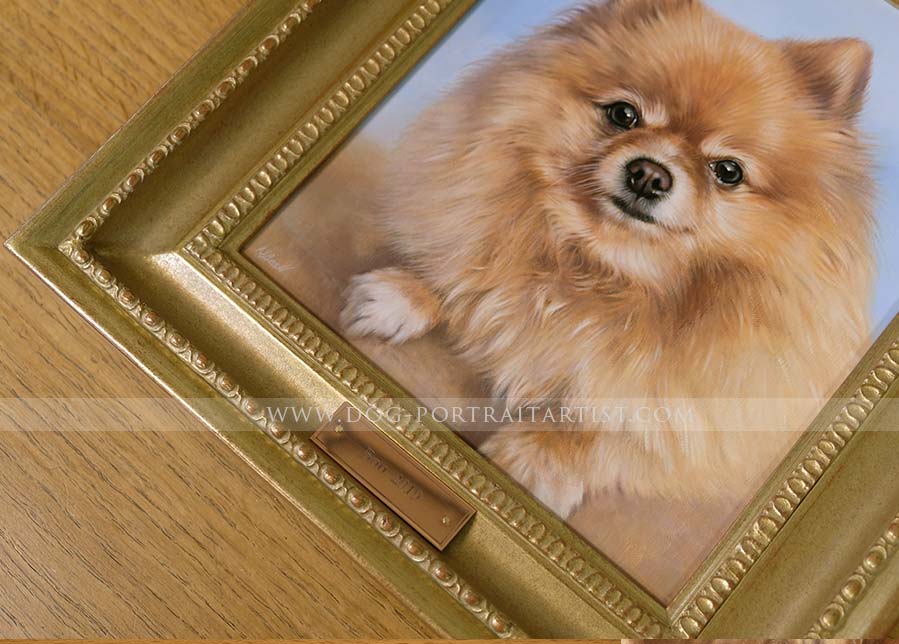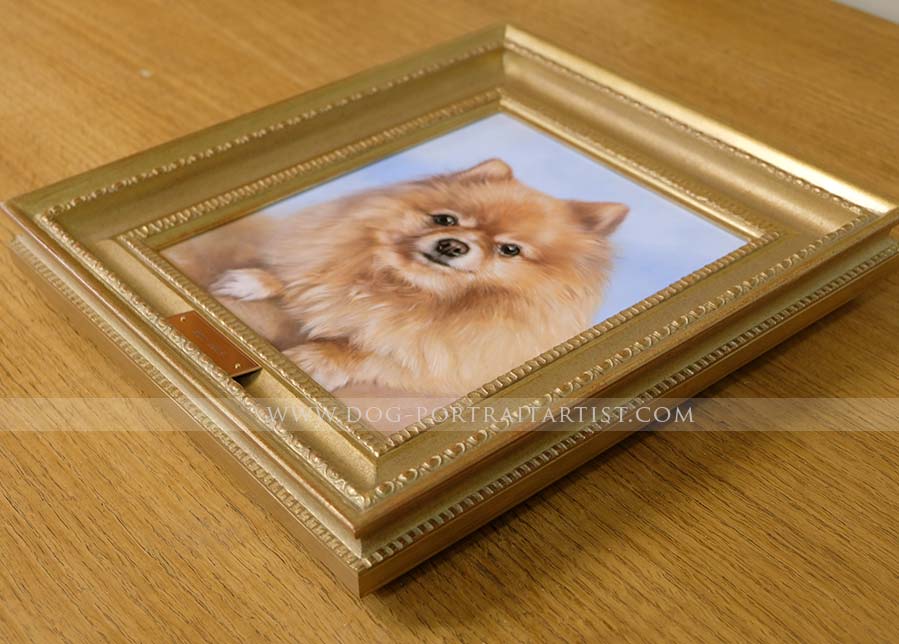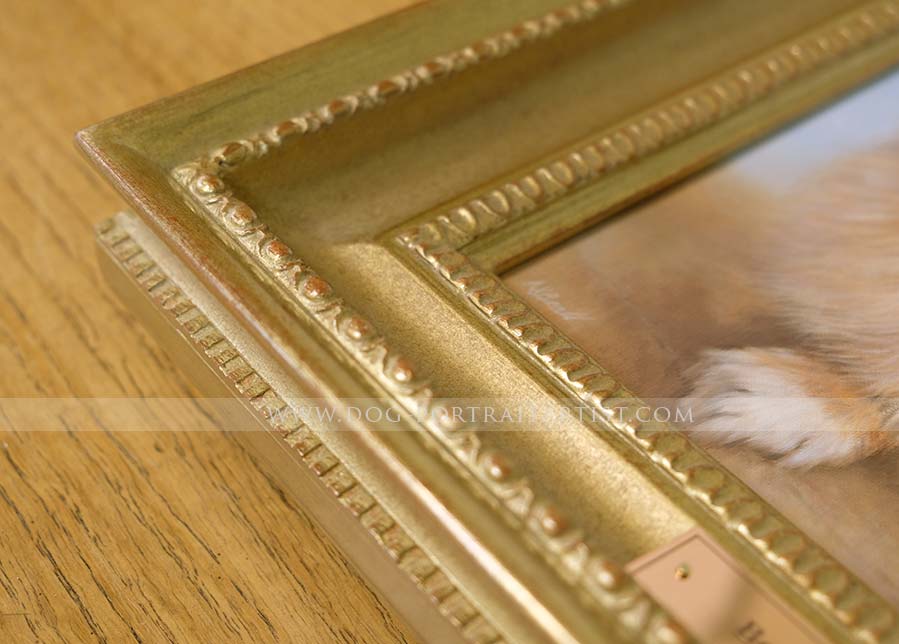 Pomeranian Pet Portraits in Oils
If you have a Pomeranian dog similar to Boo, or you would like your dog painted with a blue sky background, why not get in touch and send us your photos. We would love to work with you on a unique portrait for you and your family. Message us from our pet portraits contact page today.