Hungarian Vizsla Pet Portrait Painting
Welcome to our beautiful and stunning Hungarian Vizsla Pet Portrait Painting by professional British artist Nicholas Beall. Nicholas works solely in oils on gallery wrapped Italian Linen canvas and accepts commissions worldwide. He takes on a limited amount of commissions each year, if you would like him to paint your Hungarian Vizsla, we would be thrilled to hear from you. As you can see from viewing the oil painting below and comparing it to the photograph Nicholas worked from, we can guarantee a perfect likeness to 'your' Hungarian Vizsla. Nicholas has been accepting commissions for dog portraits for over 20 years and being his full time job, he loves every minute of each oil paintings process. Take a look around our dog portraits website and view his other artwork and then get in touch sending us your photos and ideas.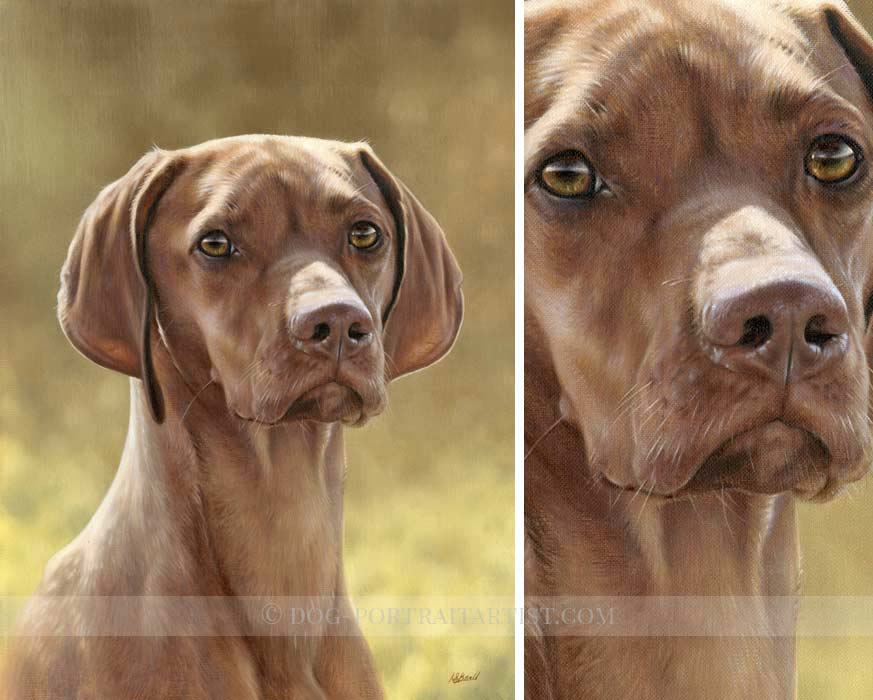 Commission of 'Hattie' - Hungarian Vizsla Pet Portrait Painting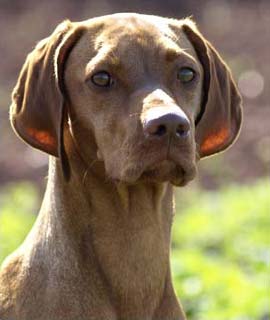 Charlie Clever, UK, telephoned our studio to enquire about our Hungarian Vizsla Pet Portraits as her partner owned the most beautiful dog called Hattie that would be a stunning for a painting. Charlie's partner, Simon was a hobby photographer and so had a superb quality photos of Hattie. Our clients emailed a number of lovely photos of their Hungarian Vizsla and you can see the main photo we used on the left. We love to see plenty of photos of your dog, the more the merrier, although Nicholas will only work from one for the main pose of the painting, he uses others for detail and colour. Charlie emailed them to us at their highest resolution.
Nicholas was completely inspired by the photos and couldn't wait to get started painting Hattie. Charlie wanted to give the painting a surprise gift to her partner for his birthday in March 2011 and Nicholas painted the portrait in good time to send for the birthday surprise. Nicholas thoroughly enjoyed painting Hattie at 16 x 12 size and I think it is to date one of our favourite portraits in oils.
Hi Melanie and Nicholas,
Oh I absolutely love it!! I can't tell you how pleased I am... Nicholas really has captured her so well. I can't wait to see the real thing and give it to Simon he's going to be over the moon :) I can't believe I have to wait until the end of March!! I've had a look at the blog which is brilliant it, I'm just so excited!! 
Thanks so much, I'm so pleased I asked you to paint it :) 
Charlie X

Hi Melanie and Nicholas,
He is so pleased with it, absolutely thrilled :) In fact, the best birthday present ever! As soon as my exams are finished, we will get some photos sent over to you! Hope all is well,
Charlie x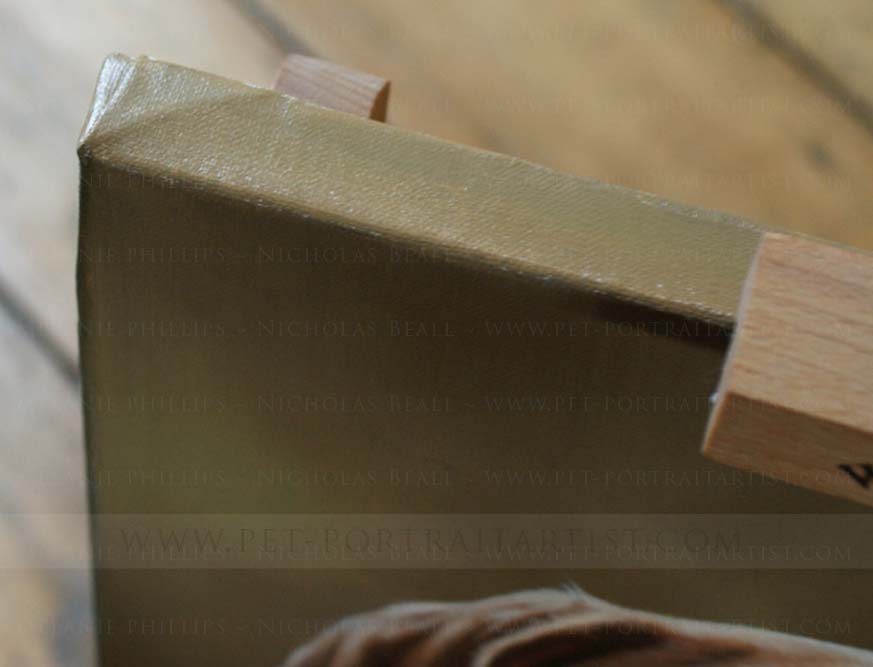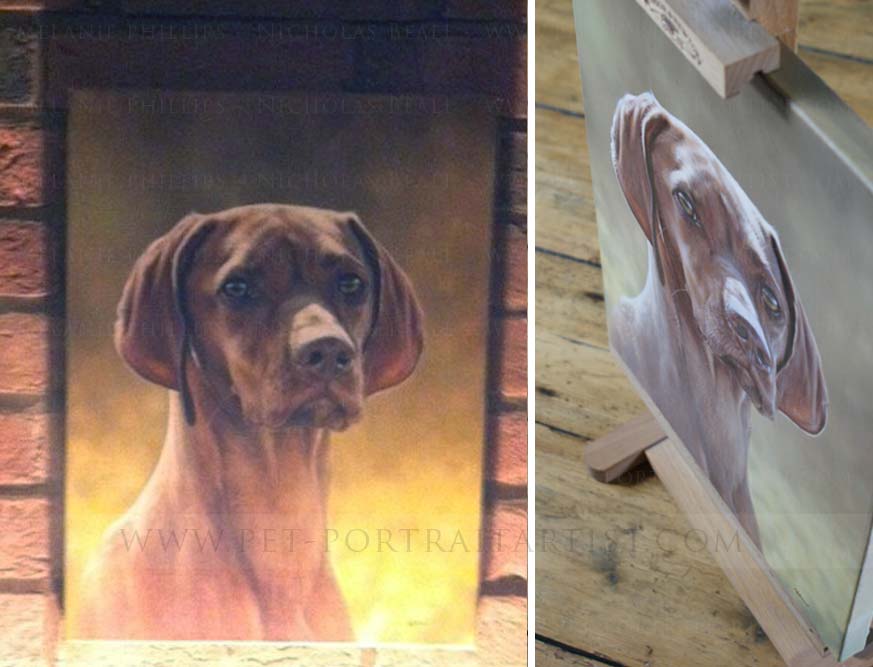 Hungarian Vizsla Pet Portrait Painting
If you would like Nicholas to create a dog portrait of your Hungarian Vizsla, we would be thrilled to paint one for you. Please do drop over to our pet portraits contact page and email us your Hungarian Visla photos today!