Horse Painting Double Portrait - Oil Paintings on Canvas
Katie emailed us in 2020 to ask if we would be able to paint their two horses Alfie and Max for their daughter, Lizzie's birthday in September. Katie was a returning client and we have created a number of oil paintings and pencil drawings for her. This was especially poignant as during arranging the portrait sadly Max, the horse below right, had to be put to sleep suddenly. The entire family was devastated and what was meant to be a gift for such a happy occasion would now be tinged with a little sadness too. However we hope that the painting will now serve s the most amazing reminder of Max for all of the family, not just for Lizzie. Scroll down to read more about the commission...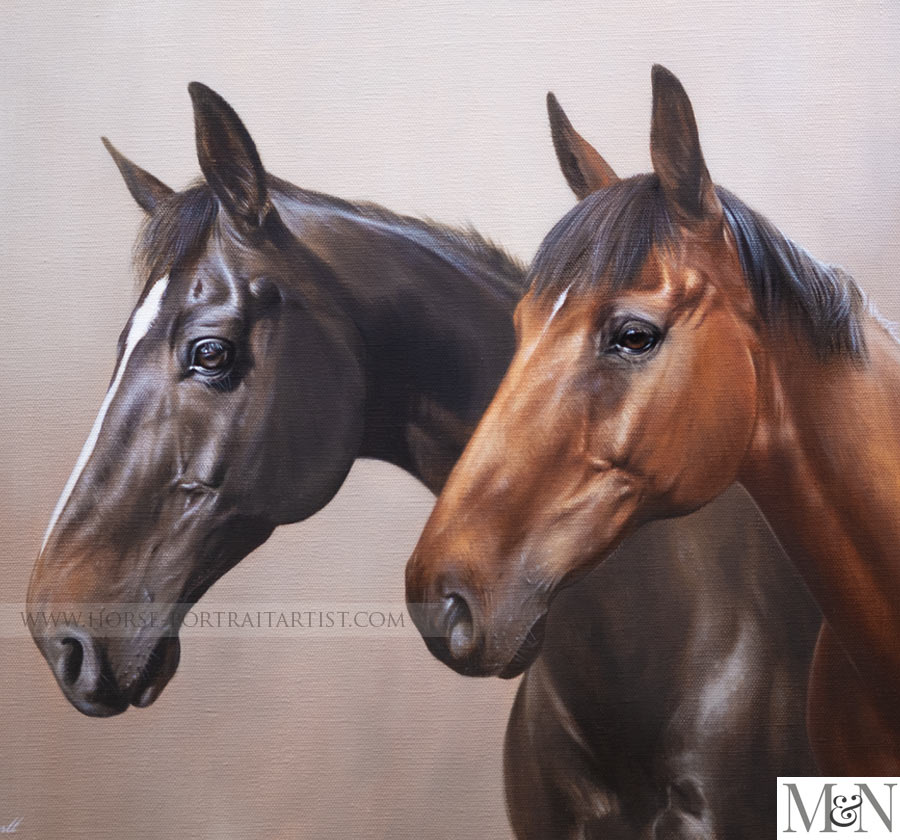 About the Commission of 'Alfie and Max'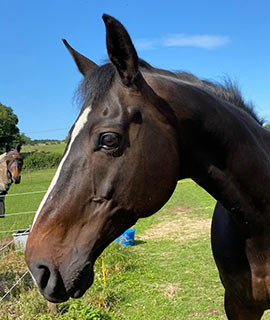 Katie emailed over a number of photos of Alfie and Max, you can see one of the photos of Alfie here. We were very lucky in that although Katie doesn't live with the horses, she was able to go to the stables without her daughter Lizzie knowing to take photos of them both for us. So lucky considering poor Max passed away only a few weeks after the photos were taken.
We always say, it is so important to constantly take photos of your pets. Its something that we have learned over the many years of painting and drawing portraits for clients.
Sadly when clients come to us with having only a handful of photos, sometimes its not possible to work from them. The portrait was designed and paintings at 20 x 16 size on linen canvas. Scroll to see more...
Framed Horse Portrait
The portrait has been framed in a lovely gold frame which matched well with the colours of Alfie and Max.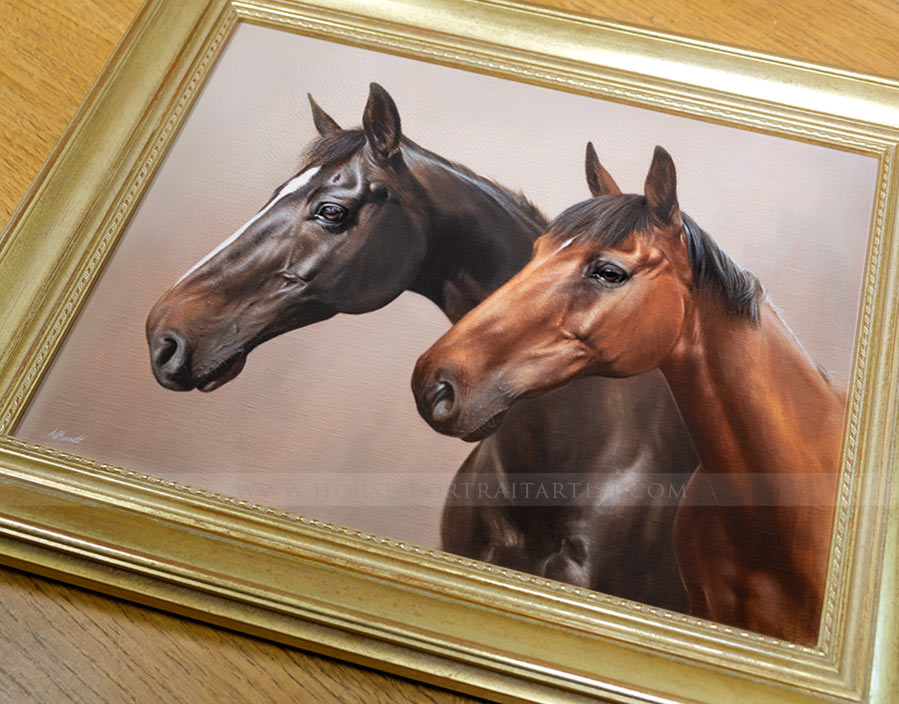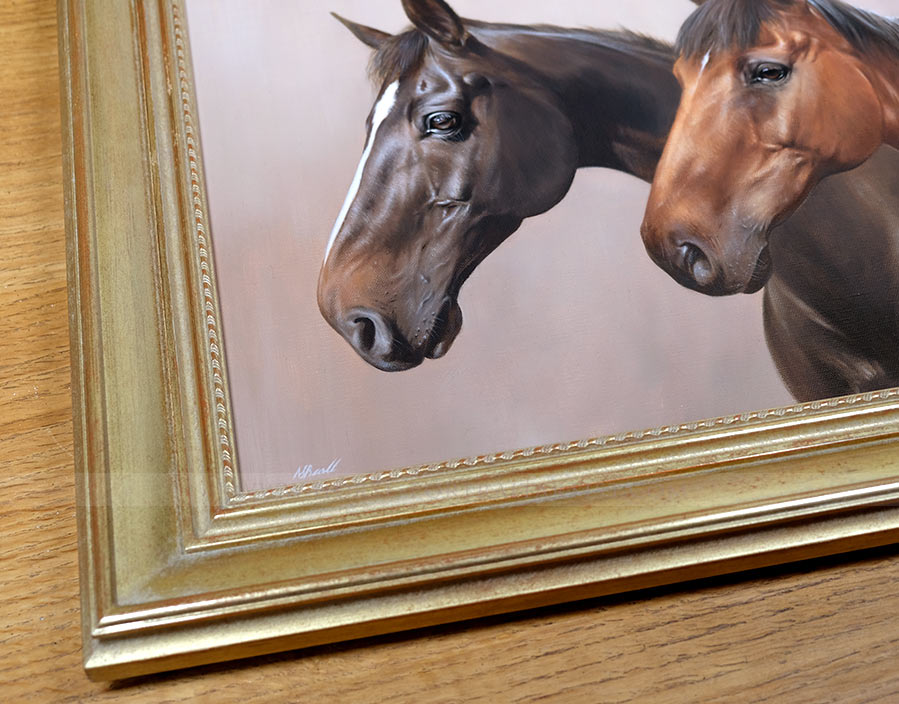 Happy Client Testimonials
Katie emailed when she saw the final photos of the painting and when she received it ready to wrap for the big birthday for her daughter. There was to be a party for her and I'm sure everyone was thrilled with the unveiling of the painting.
Hi Melanie & Nicholas,  
It's brilliant thanks so much - so lovely to see them both looking so good - I am sure she will be thrilled - I am - so thanks for your patience!
Thanks so much KK

Melanie and Nicholas,
Just to say the picture arrived safely and now all wrapped and hidden away before Saturday. Its even better 'in the flesh'. Thanks so much- it is really fitting and there wont be a dry eye in the house when she opens it ( especially me )
Kind regards and thanks again your work is stunning.
KK
Horse Oil Portrait
If you would like to commission a painting for a special birthday like Katie has done, why not drop us a line. Let us know when the special date is and we will help make their day really special. Email us from our Horse portraits contact page.