Dog Portrait - Dog Pet Portraits in Oils
Welcome to our dog pet portraits in oil of Chucho. The dog painting below was traditionally hand painted in oils by established artist Nicholas Beall on professionally stretched gallery wrapped Italian Linen canvas. Nicholas works full time on a select number of dog portrait commissions per year from his woodland garden studio in the UK taking inspiration from his beautiful surroundings in his peaceful environment. He thoroughly enjoys creating oil portraits for clients and we hope you enjoy reading about Chucho below.
Commission of 'Chucho' - Dog Pet Portraits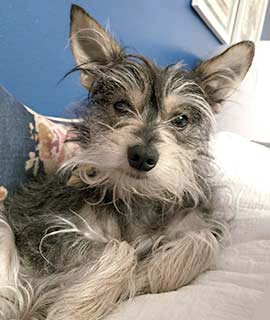 Cate Jones, USA commissioned a dog pet portraits by Nicholas of her beloved dog called Chucho. Cate had taken a lovely photo of Chucho sitting on a chair which she felt really captured Chucho well. Nicholas felt it was perfect for a painting and was delighted to have the opportunity to paint him.
Cate commissioned Nicholas to paint Chucho at 14 x 11 size which was perfect for him. Nicholas used a fairly limited pallet of colours to create a soft and beautiful warm painting, full of light. The colours and tones are overall very calming. We have added an in progress photo of the painting whilst Nicholas had brush in hand.
The painting was then framed using our Highgate frame. If you scroll down you will be ale to see a few photos of the completed portrait. Our framers are real craftsmen with many years of experience, the frames are works of art all of their own. We hope you like the completed painting!
Hi Melanie and Nicholas,
Thank you!! It is amazing and has definitely captured Chucho! Chucho is so sweet and loving, and it really shines through in the 
portrait. Absolutely beautiful!
I am so happy and amazed!! 
Cate
Dog Pet Portraits in Oils
This is a photo of the portrait when Nicholas was painting it, you can see his hand and brush within the scene.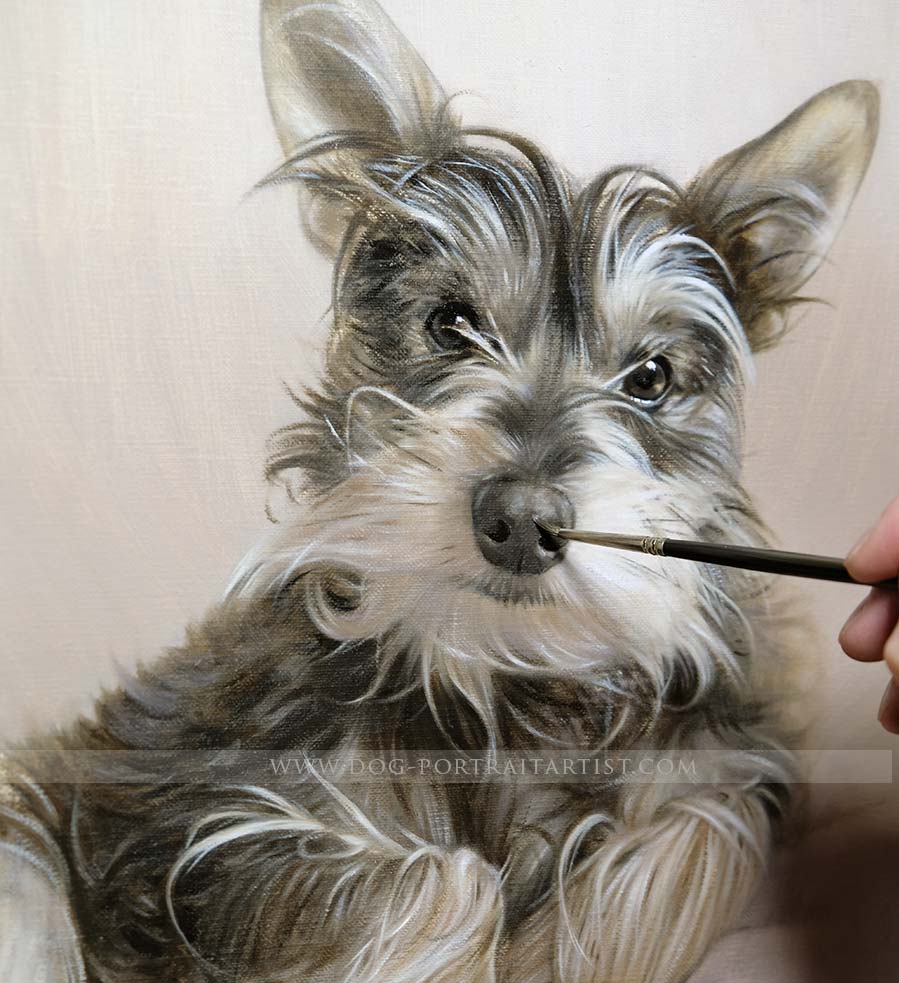 Dog Pet Portraits in Oils Framed
The photos of Lucy framed below show a beautiful hand crafted gold frame allowing the oil painting to really shine through.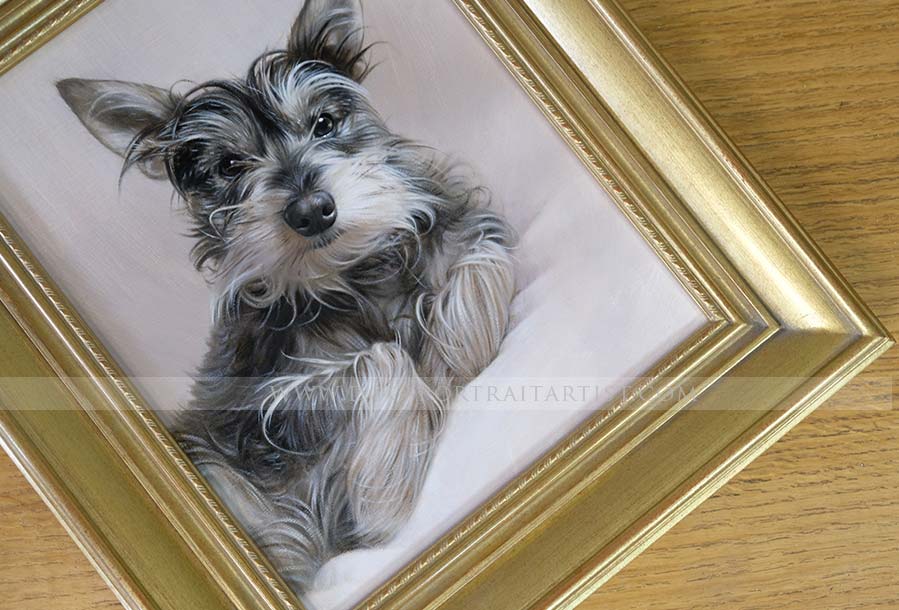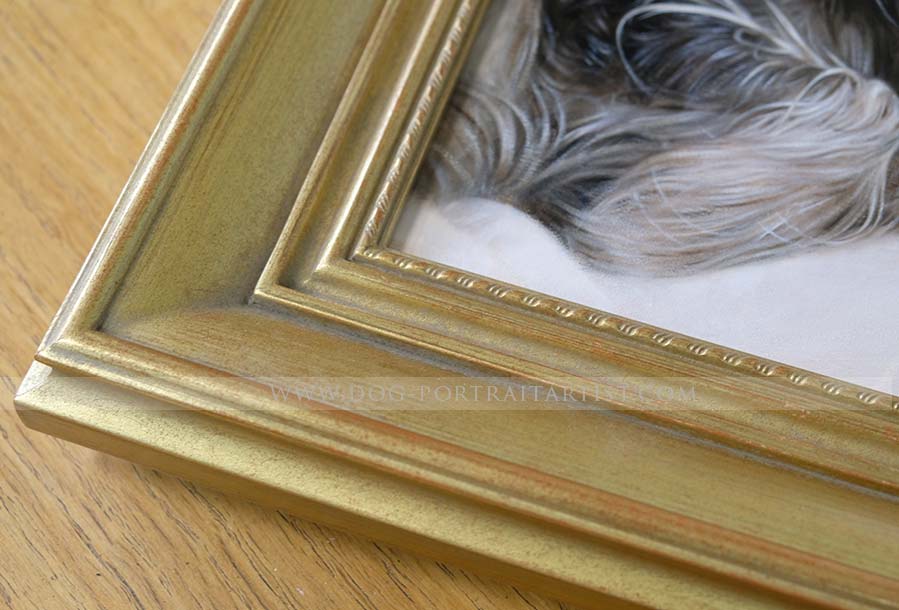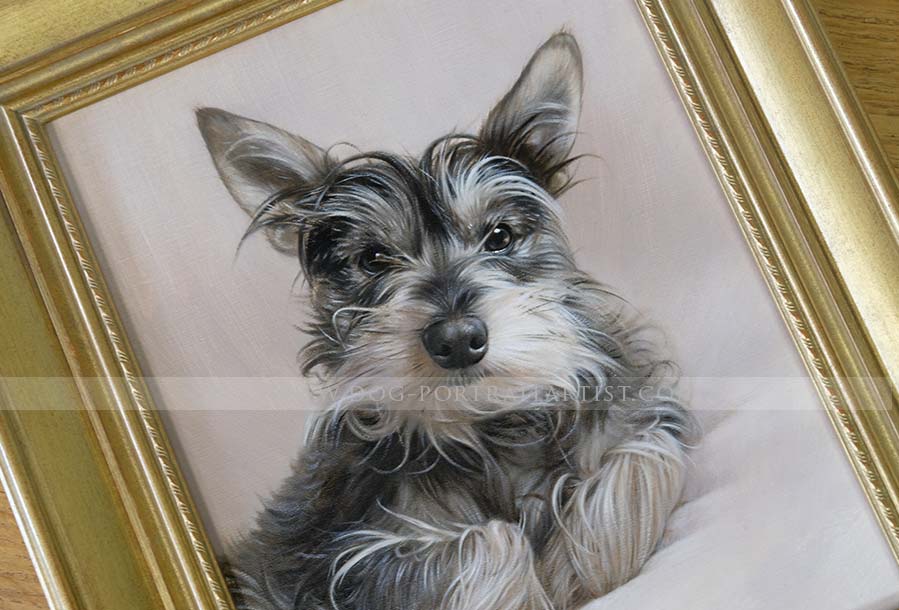 Dog Pet Portraits in Oils
If you are looking to commission a dog pet portrait in oils, we would be delighted to work with you. Just email us your photos from our pet portraits contact page let us know all about them.