Cat Portrait
Welcome to our beautiful framed Cat Portrait oil painting of Roly. It was traditionally hand painted by Nicholas on linen canvas commissioned as a birthday present by a returning client. We love working with our clients time and time again, and it proves we are good at what we do! As you can see from the photos on this page, the recipient was absolutely delighted!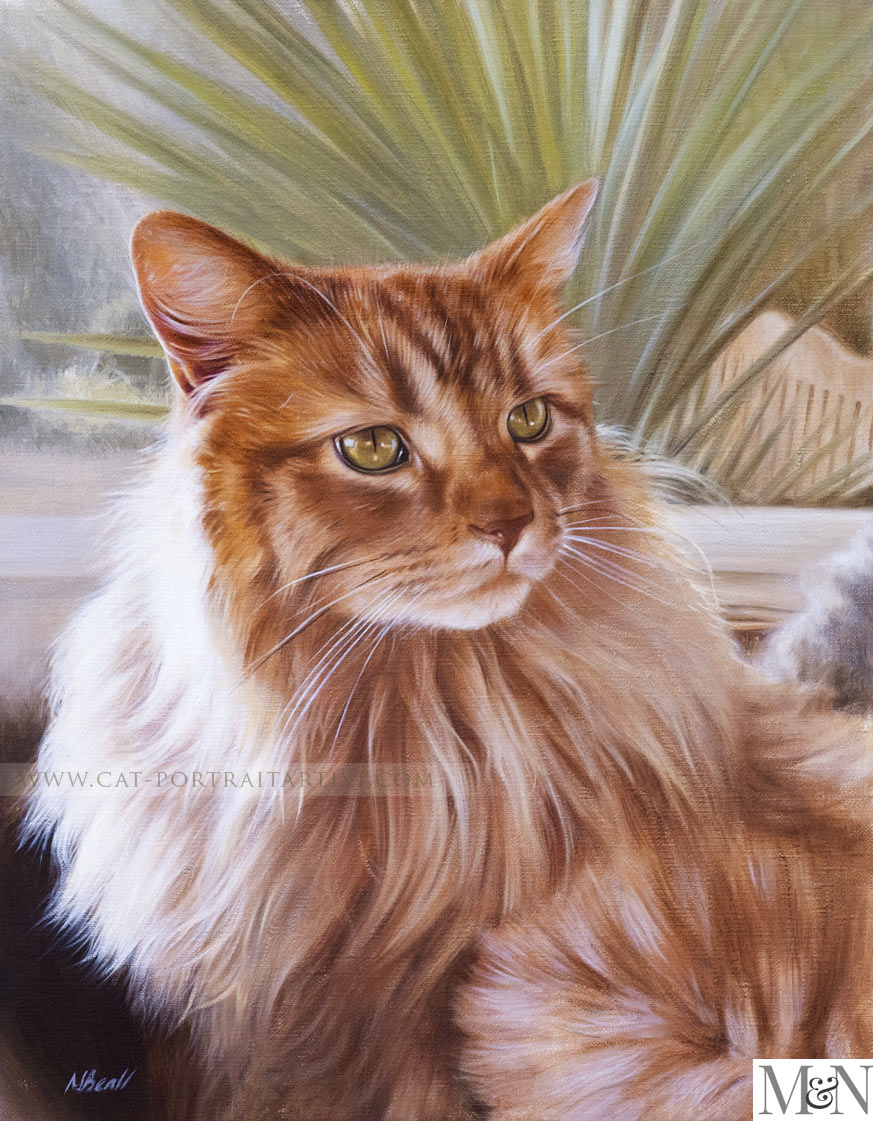 Commission of 'Roly' - Cat Portrait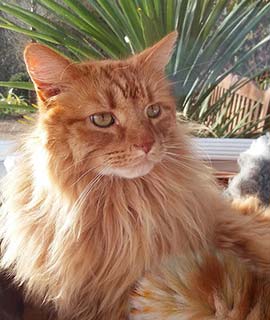 This is Roly and the it is the reference photo we used as the basis of the portrait. It is Gordon's a favourite photo Roly. Kirstie, Gordon's wife, commissioned Nicholas to paint Roly as a birthday present. It was to be framed and completed with an engraved plaque too.

Gordon received one of our gift voucher cards and if you scroll down to the photo of the completed painting displayed n the clients living room, you can actually see the card displayed on the table. Gift vouchers are a fantastic way of arranging everything about a portrait if there isn't quite enough time to complete it for the special date. Gordon was delighted with the surprise and had something to look forward to in the coming weeks.

The painting of Roly is 14 x 11 inches which is the perfect size for him and his lovely long fur. Scroll down to read two of Kirstie's emails in response to the final portrait and receiving the painting. She very kindly and took photos of the painting in situ and with Gordon too.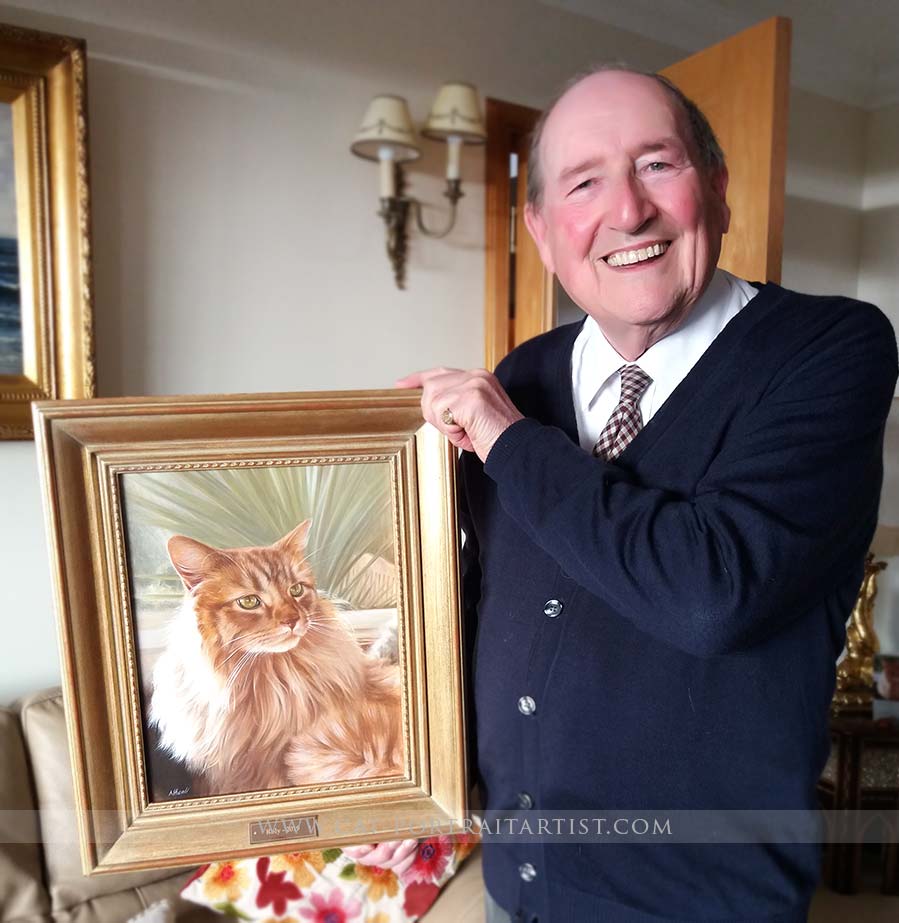 Happy Clients
Hi Melanie and Nicholas,
He's arrived safely and beautifully packed!Gordon is totally spellbound by the accuracy of Roly's expression that you have captured Nicholas, and is over the moon with his birthday present. What talent!
Many, many thanks to you both for such a lovely and beautiful portrait. The frame is the perfect choice too.
Thank you so much again. Very best wishes,
Gordon and Kirstie xx

Hi Melanie and Nicholas,
So many thanks Melanie, for your email and all the photos. Well, what can I say, Nicholas, except that Gordon is hugely delighted, excited and appreciative of your completed masterpiece. You have captured Roly's expression and colouring to perfection and we are looking forward very much to having his portrait on our wall. So no tweaks needed, it couldn't be better! The addition of the plaque is the right finishing touch that highlights Roly's special place in the family. While I had Archie on my lap, I showed him the photo of his housemate and he couldn't take his eyes off it! There's a complement.
Have a lovely weekend and Nicholas, you deserve a well earned extra glass or two after your efforts!
Very best wishes to you both and thank you so much again,
Gordon and Kirstie x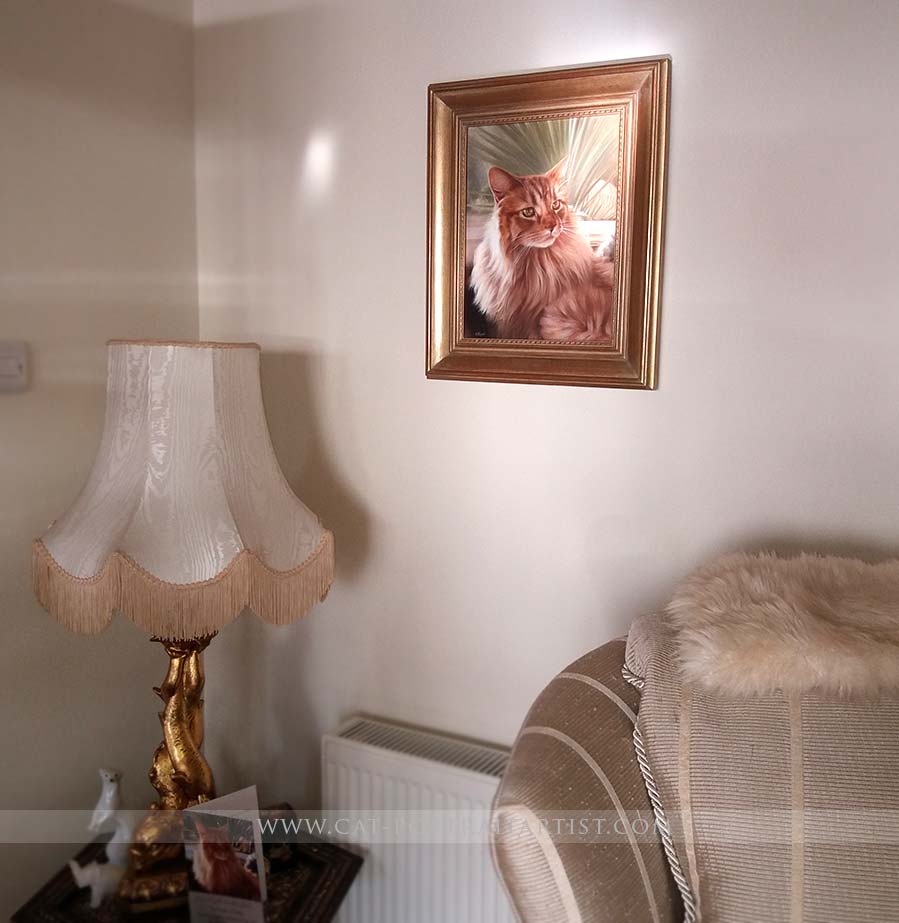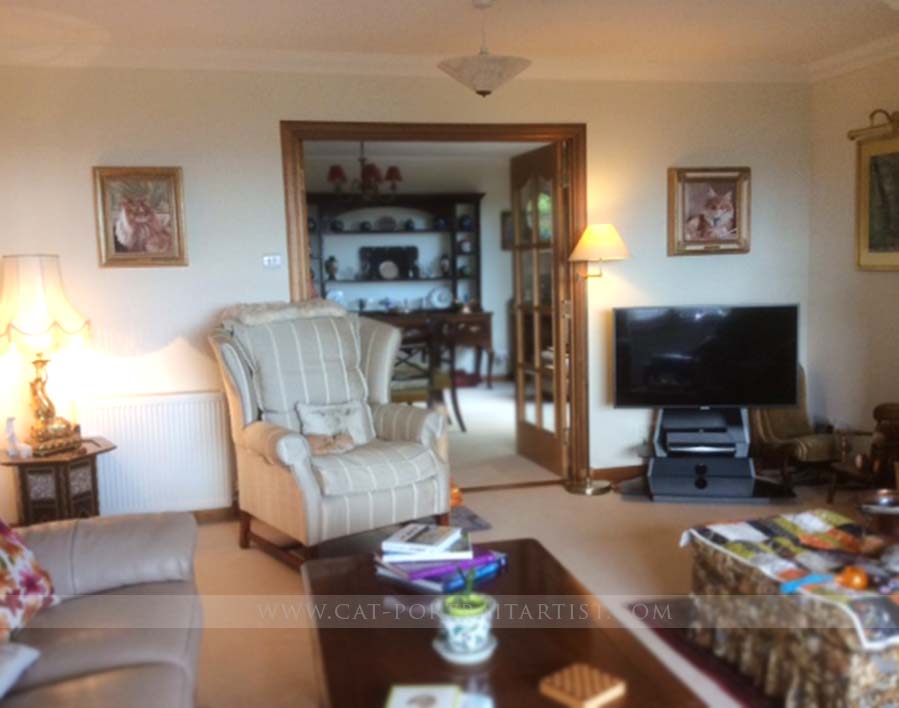 Cat Portrait Framed
The cat portrait of Roly was framed in a simply stunning frame and it works so well with the oil painting as you can see from the photos below.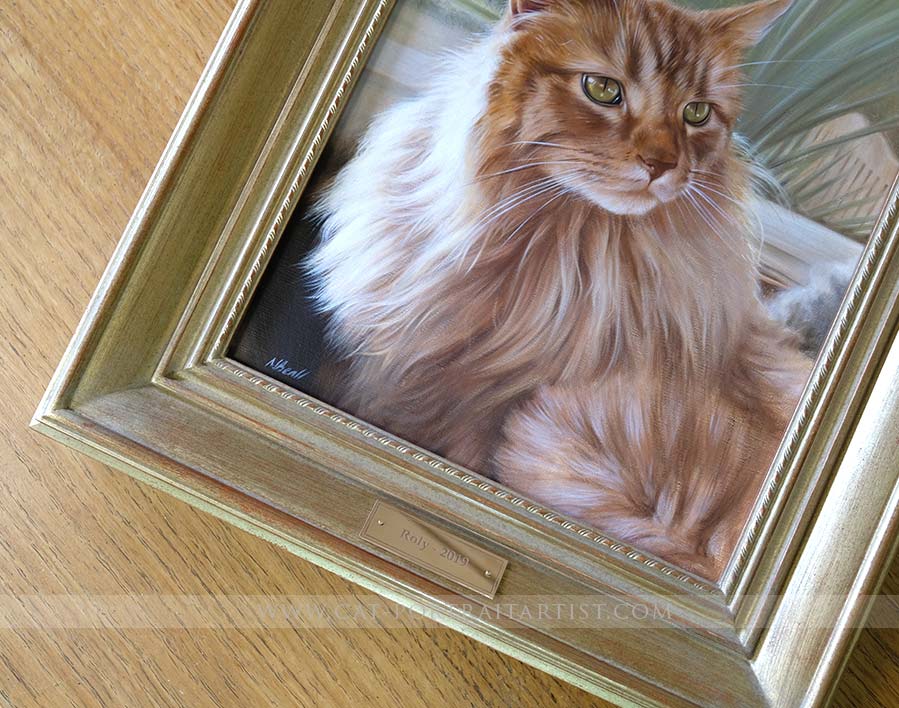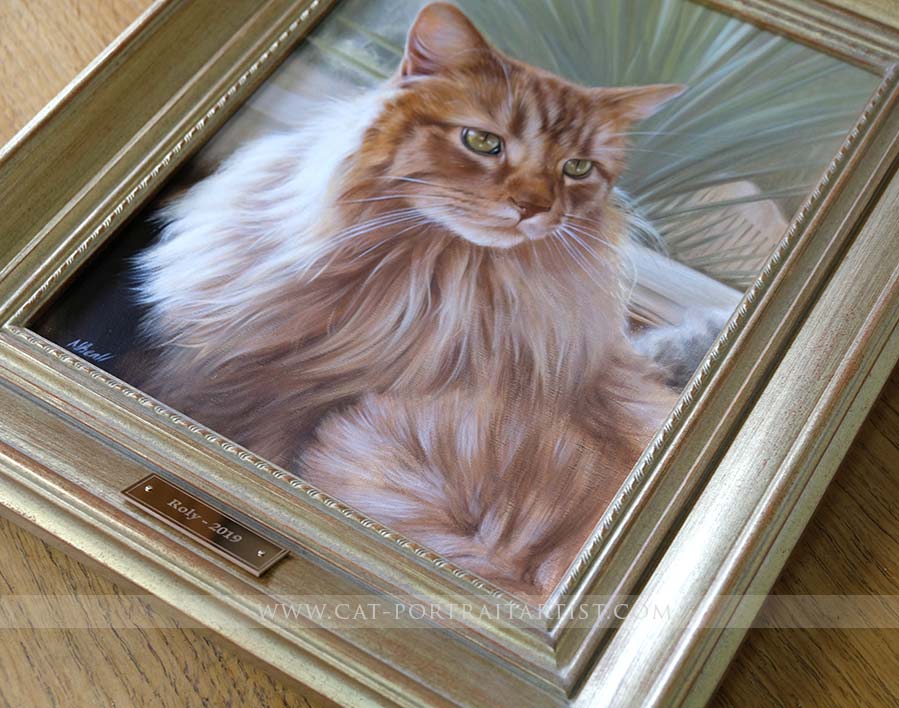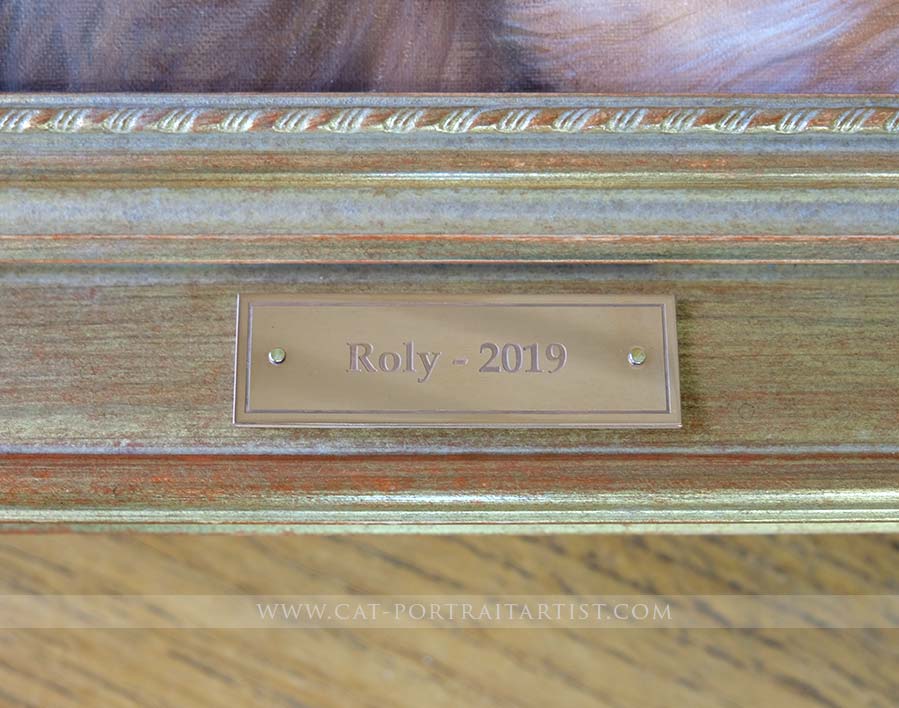 Cat Portrait
We hope that you have enjoyed viewing the cat portrait Roly and if you would like to commission an oil painting similar to Roly's painting, please do contact us or send us a message at any time.