Dog Portrait - Bull Terrier Pet Portraits
Welcome to our Bull Terrier dog portrait of Millie, traditionally hand painted by professional artist Nicholas Beall. The portrait of Millie was created using traditional medium in oils on fine grain Italian Linen canvas. Nicholas stands at his easel and paints dog using a variety of small brushes and builds layers with paint until he achieves a finely painted portrait with realistic detail. The portraits are stunning in real life, far better than what you see on our website. If you would like to have your Bull Terrier painted, please don't hesitate to email us your photos.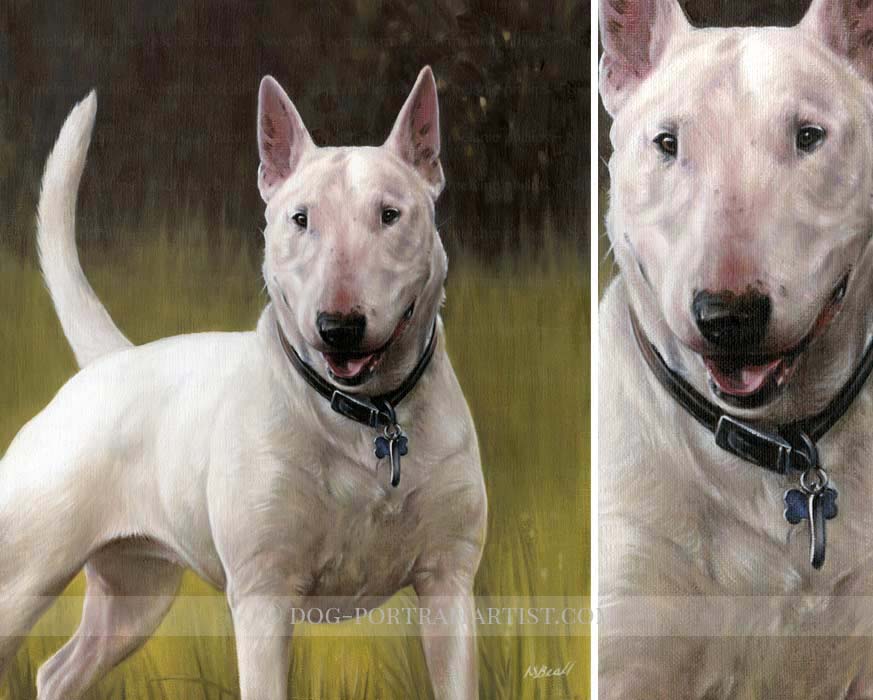 Commission of 'Millie' - Bull Terrier Pet Portraits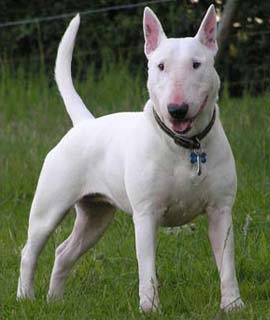 Nicholas enjoys painting Bull Terrier pet portraits and was delighted when Lana Sims, UK, purchased a gift voucher as a Christmas gift for her husband in 2010 with a painting in mind for their lovely Bull Terrier Millie.
In the New Year Ashley contacted us with photos a number of superb photos of Millie in grass with a hedgerow background. We love to see a whole range of photos of your dog if you have them and are happy to share photos with us. Nicholas works from one main photos for the pose however he uses other photos for details and to get a feel of your dogs personality and character. The photos below are a few that Ashley sent of Millie.
He asked if Nicholas could paint her with the background, however could he remove the fencing behind. It is definitely possible to amend and alter backgrounds and as you can see from the final scan above, Millie looks very happy in her rural setting. We feel that the portrait has a very contemporary feel with the composition and we feel it has come out fabulously!
Hi Melanie and Nicholas,
I love the portrait of Millie! I think it might be best to get you to frame it so it can go straight up on the wall but not sure what colour or size of frame would best complement the colours. I live in a Victorian house with pine doors etc so that may be the best way to go but perhaps you could advise what would be most suitable. I look forward to hearing from you.
Ashley
Framed Dog Portraits
Here are some photos of the portrait framed, Ashley and family were thrilled with the final outcome!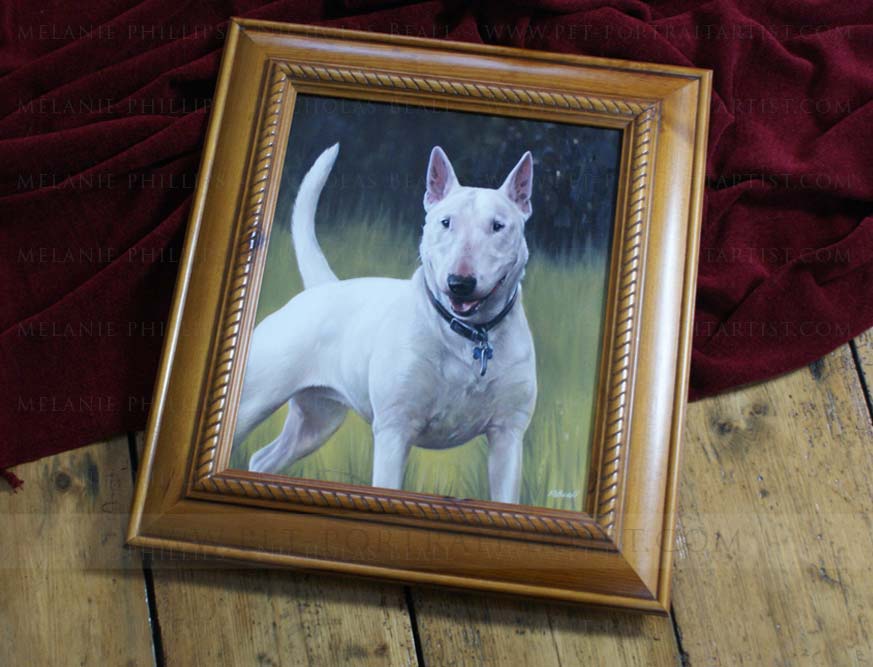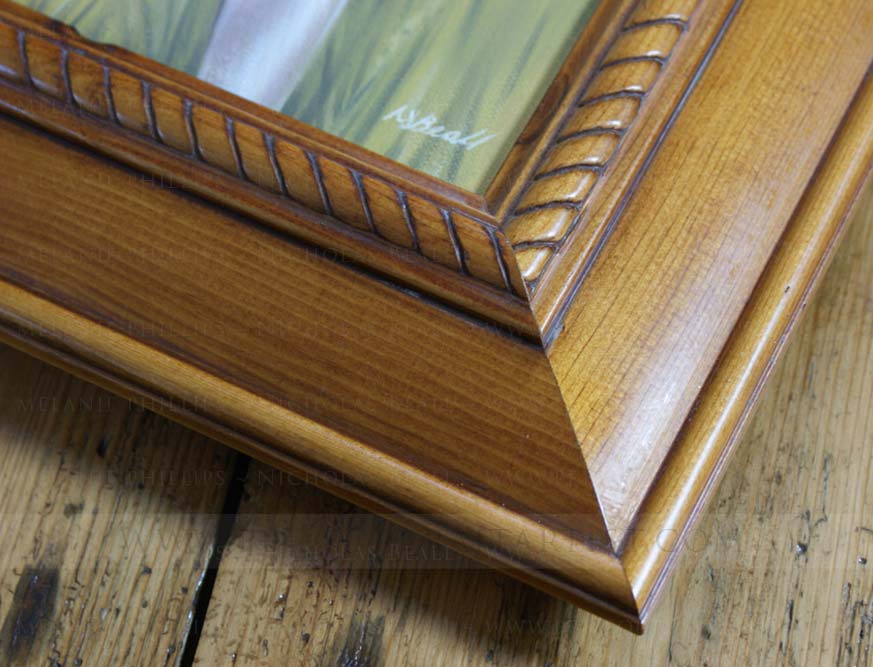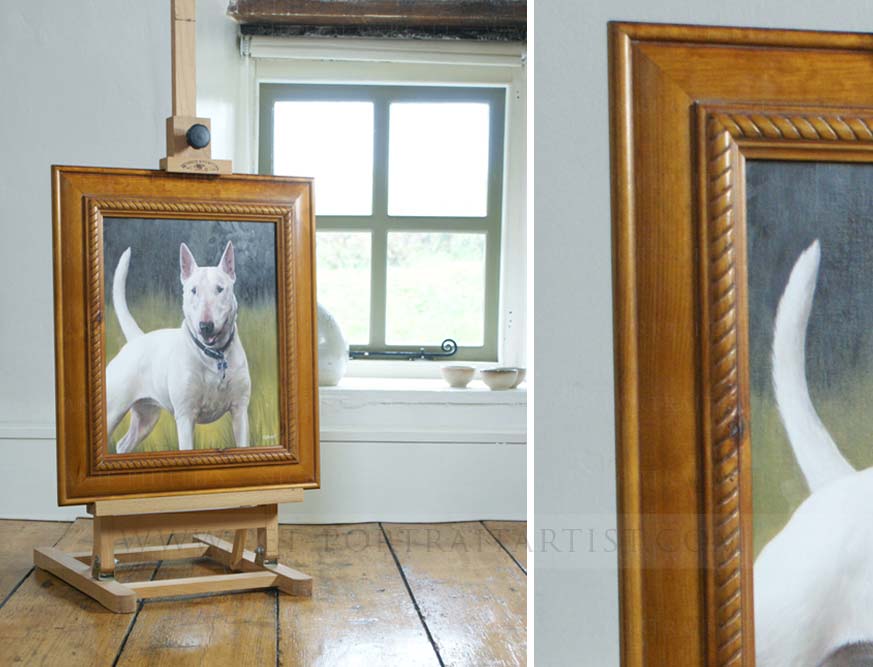 Bull Terrier Portraits
Do you have a Bull Terrier that you would like a portrait of? We would love to see your photos and hear all about your dog along with their personality and character. Visit our pet portraits contact page where you can send us an email with your ideas along with your photos too. We look forward to working with you!