Equine Portraits - Horse Oil Paintings
Paintings of horses looking over the stable door is a very popular pose for portraits. Not surprising as this is how we often see our beautiful horses, looking out at us in the yard. We enjoy painting portraits like this and the portrait of Ariel is no exception. Especially as the background is dark which allows Ariel's colouring beautifully. Scroll down to find out more about the commission and see the painting displayed in our clients home with our clients too!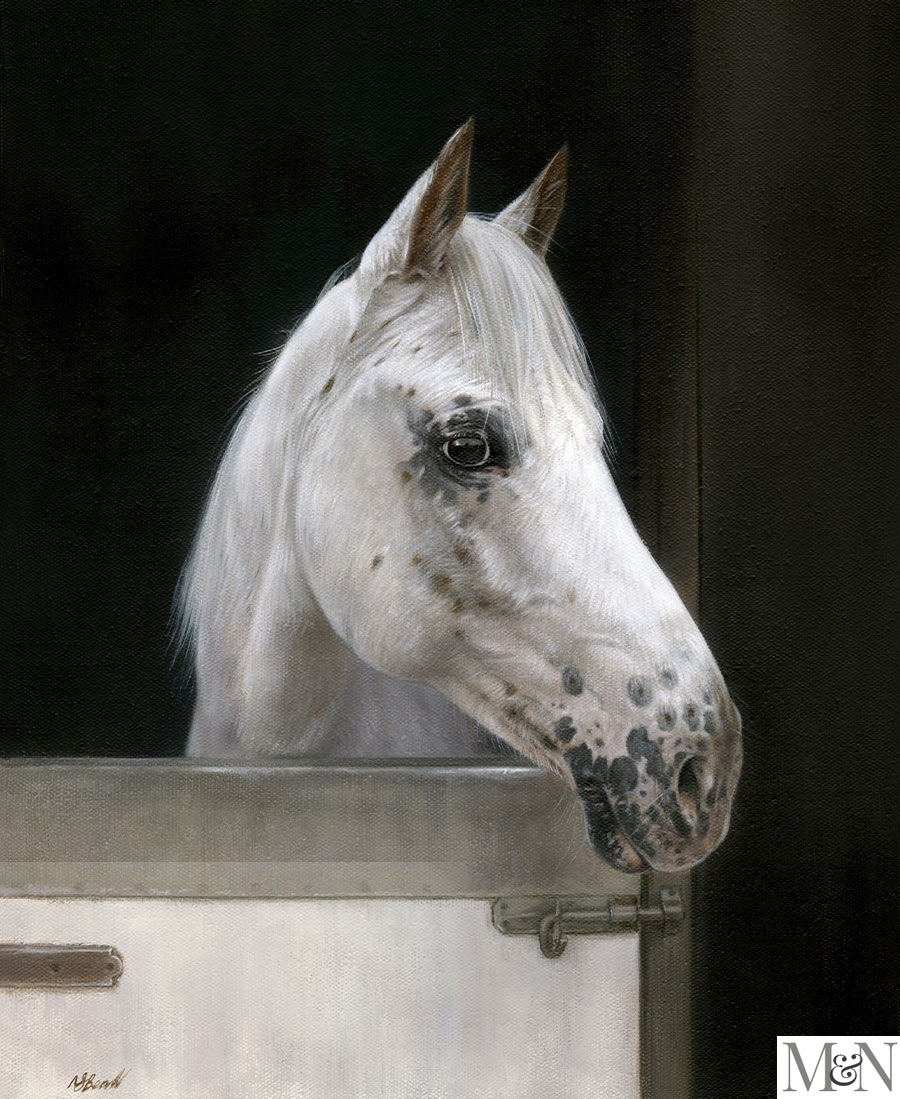 Commission of 'Ariel' - Equine Portraits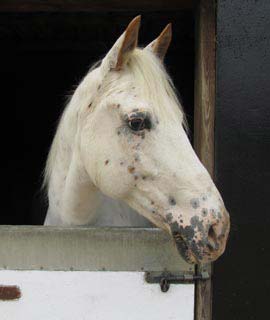 Eleanor and her family commissioned one of Nicholas' equine portraits in 2015 as they asked him to paint their stunning horse Ariel as a special Christmas gift for Eleanor's mum. Eleanor had the perfect photo of Ariel that we could use as the basis for the portrait and requested a bespoke size of canvas at 13 x 16 inches to fit with another painting they already had in their home. We are always more than happy to work with our clients on the size of their paintings. We have a wonderful company who hand make all of our canvases here in the UK and they are always happy to make any size for us.

The portrait has been framed in the most beautiful gold swept frame that we have made bespoke for us. They work with us very closely on the exact size of our canvases and we have perfect results each time. Eleanor also ordered one of our engraved plaques for the frame. We work with an engraving company who make one off plaques for us in Silver and Bronze and these are very popular with our clients.
Happy Client Testimonials
We received a lovely testimonial from Eleanor...
Hi Melanie,
Christmas has been busy! Mum absolutely loves the painting! :) Here are some photos of the painting where it is at the moment. We aren't sure whether we're gonna keep it here or put it somewhere else in the house but thought I should send through some photos anyway :)
Thanks so much again for everything!
Eleanor Pile

Hi Melanie,
Just seen the photos and video and it looks stunning! Very excited to see it! It's being delivered to work instead of home to avoid mum seeing it before the day so will need to be transported home tomorrow in the car, hopefully this is okay as long as we are really careful! I will let you know that it arrives safely and will hopefully send through some photos of us and mum with it! Thank you so much again and Merry Christmas!
Eleanor Pile
Equine Portraits - Framed
Here are some photos of the oil painting framed with an engraved plaque. We feel it looks beautiful!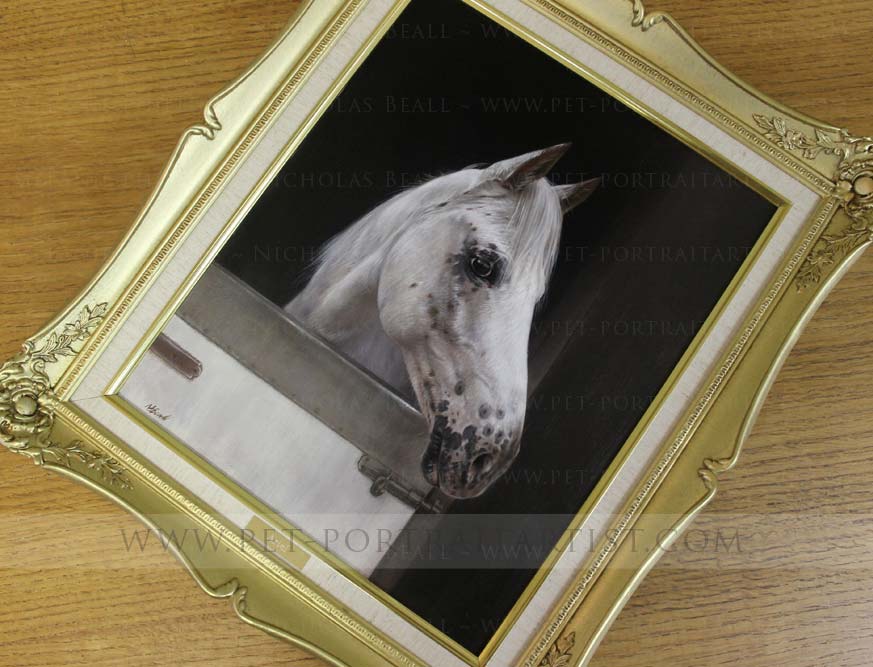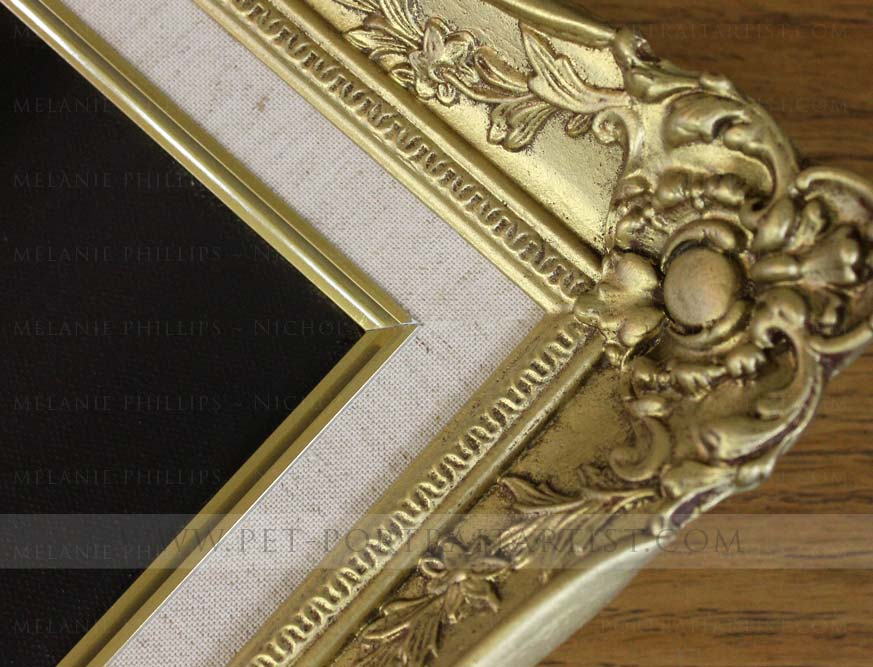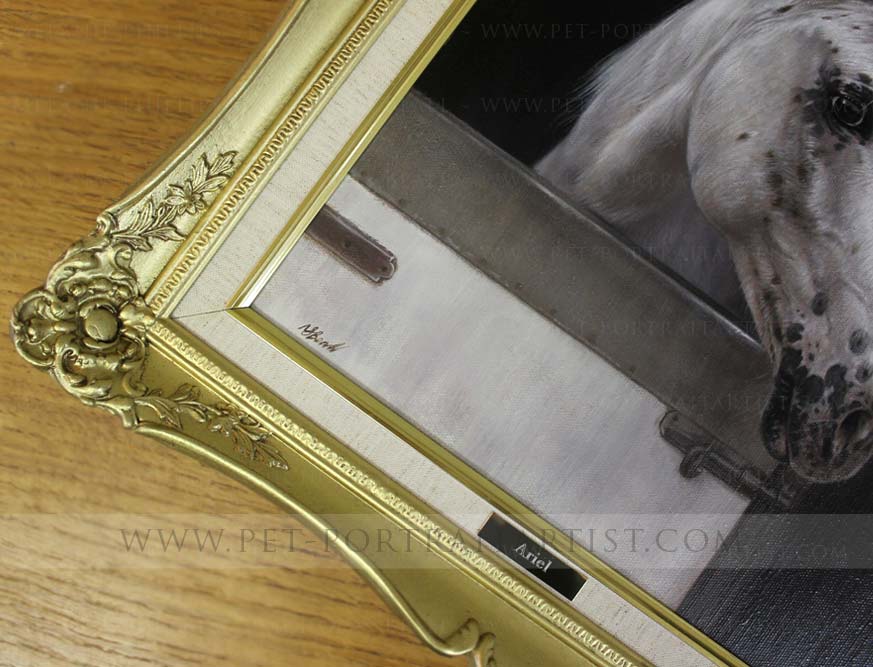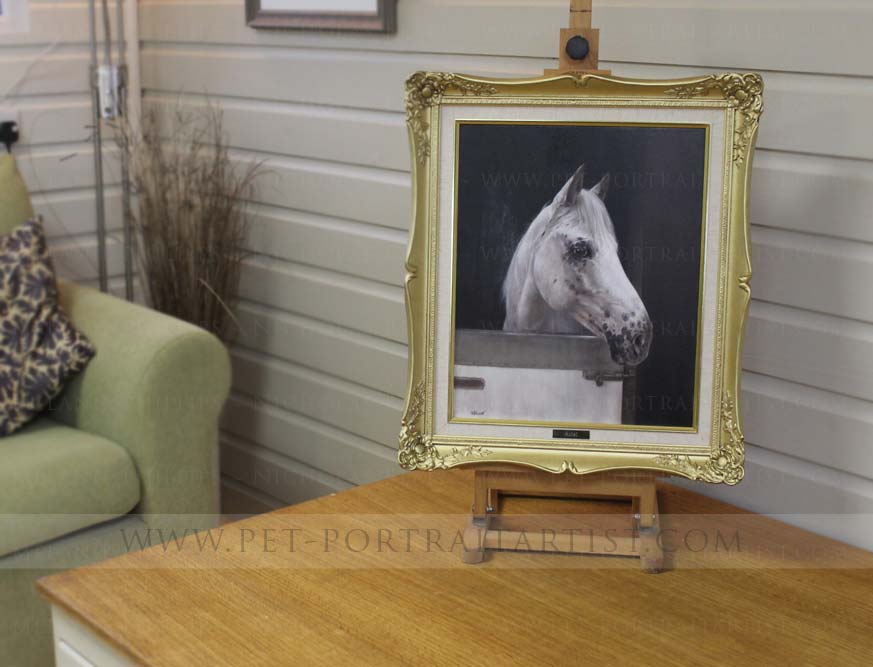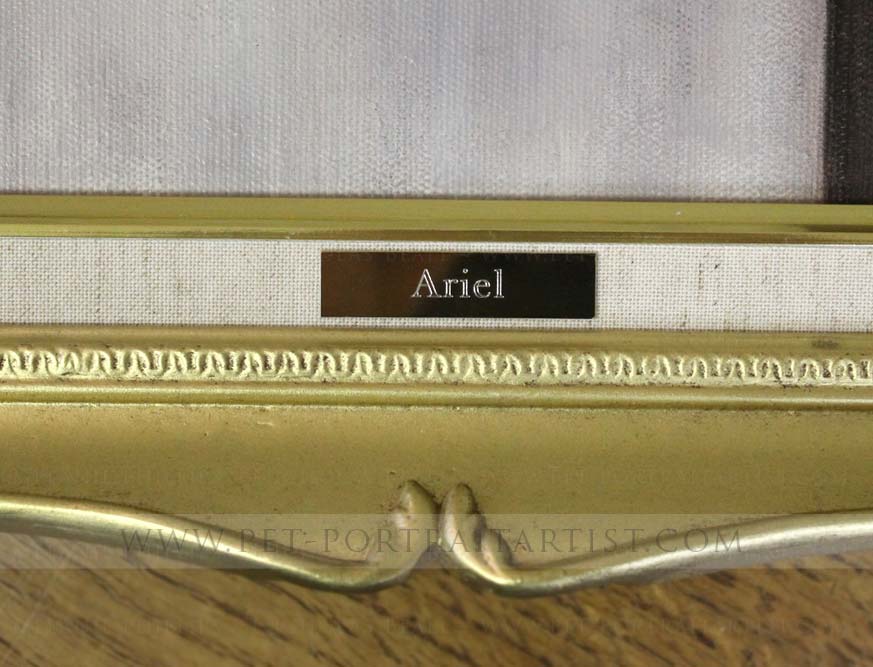 Happy Clients!
Here are a few lovely photos Eleanor emailed when the portrait was presented to her mum for Christmas. We are always thrilled to receive photos of where our paintings are displayed, it completes the story of the commission beautifully.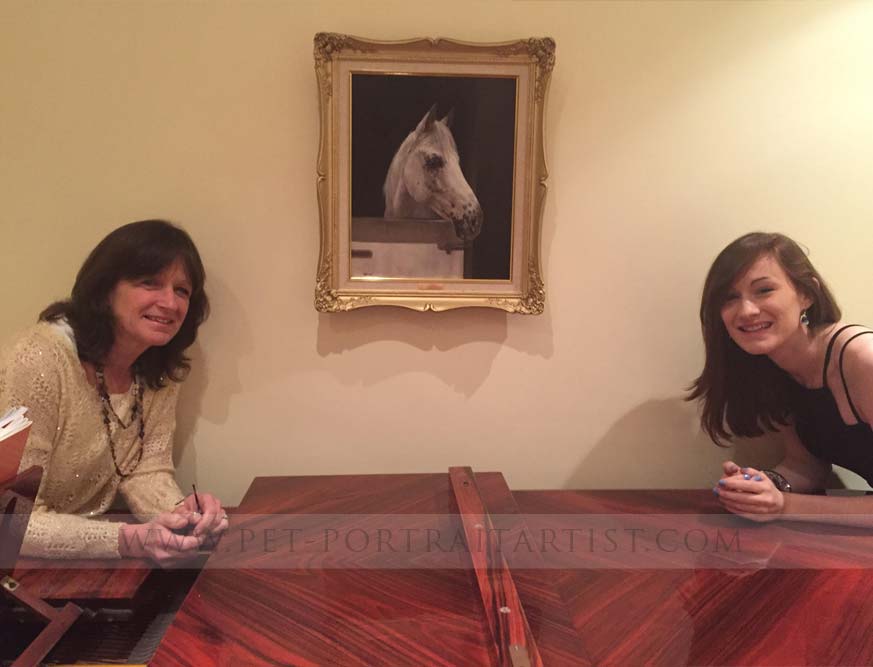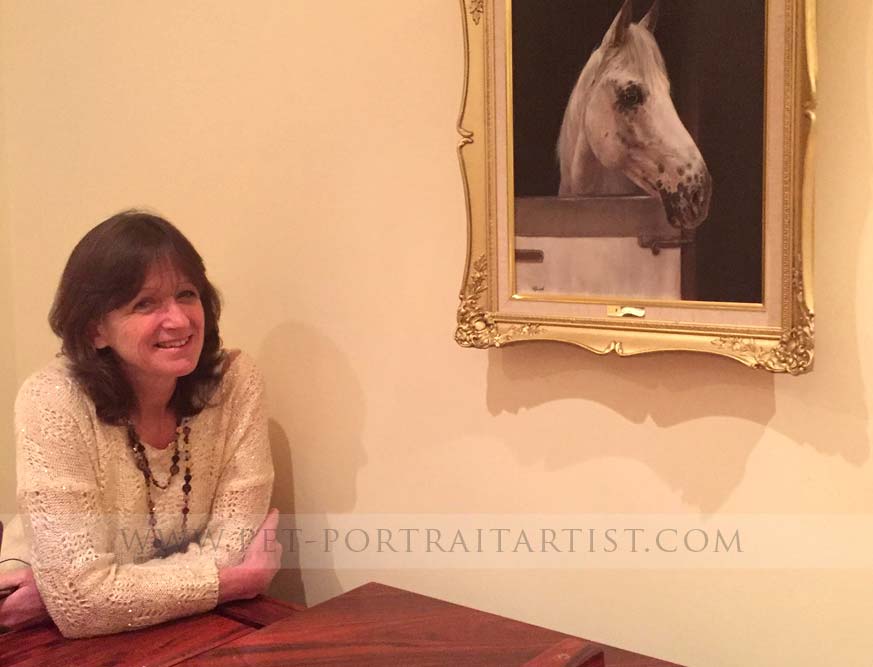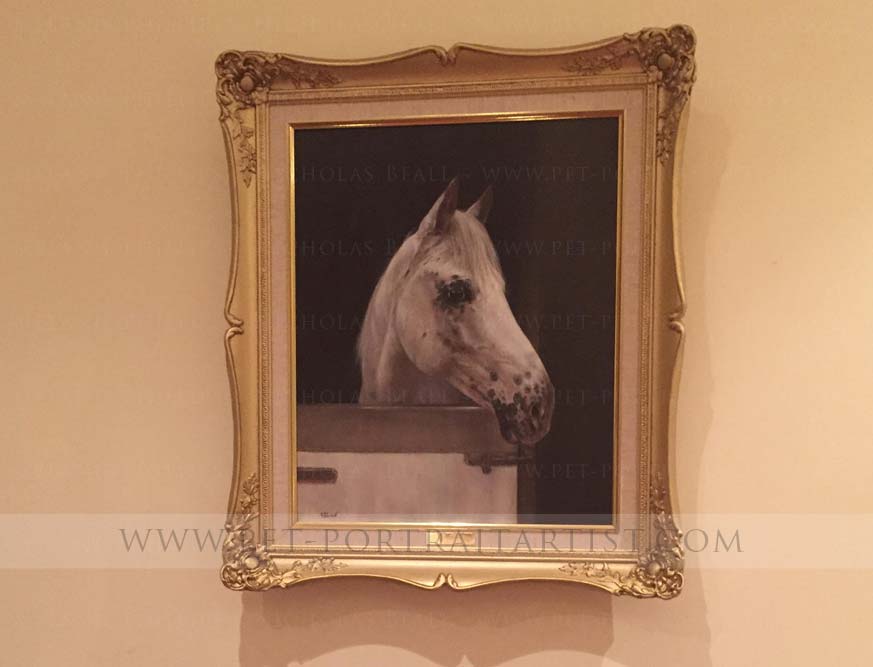 Equine Portraits
We hope that you have enjoyed reading about the commission of Ariel's portrait and are impressed with the skills of Nicholas' artwork. Are you interested in commissioning us to paint your horse? Why not visit our contact page and send us your photos.